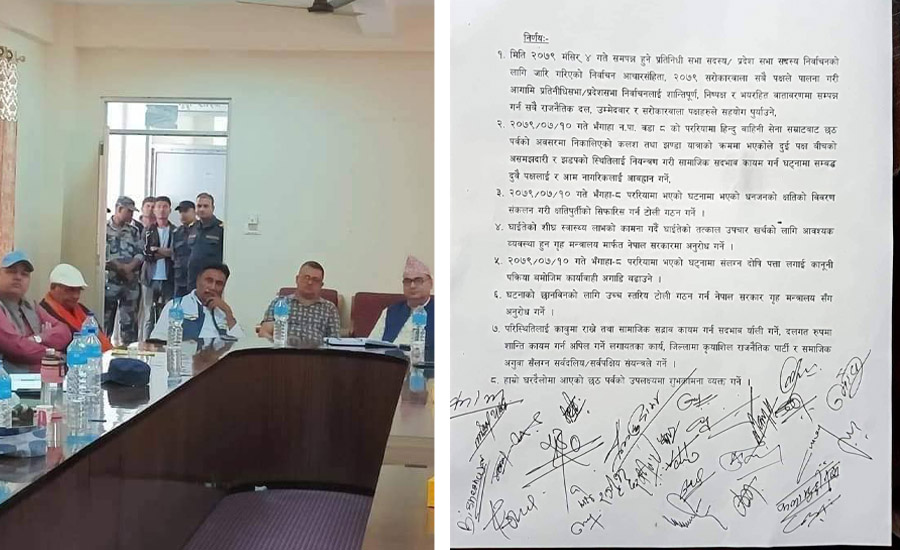 Janakpurdham, October 28
Clashing communities have signed an eight-point agreement with the District Administration Office, agreeing to not spoil communal harmony, peace and order in Parariya, Bhangaha municipality-8 of the Mahottari district in Madhesh.
Following the clash between two groups of the community on Thursday, the local administration imposed an indefinite curfew order.
Following that, the administration office mediated the talks and reached the eight-point agreement this morning, informs Chief District Officer Deepak Kumar Pahadi.
The agreement provisions include establishing a committee to calculate the losses during the clash and recommend compensation. Likewise, the administration has agreed to ask the Ministry of Home Affairs to make arrangements for the treatment of the injured.
They have agreed to take legal initiatives to take action against the culprit.