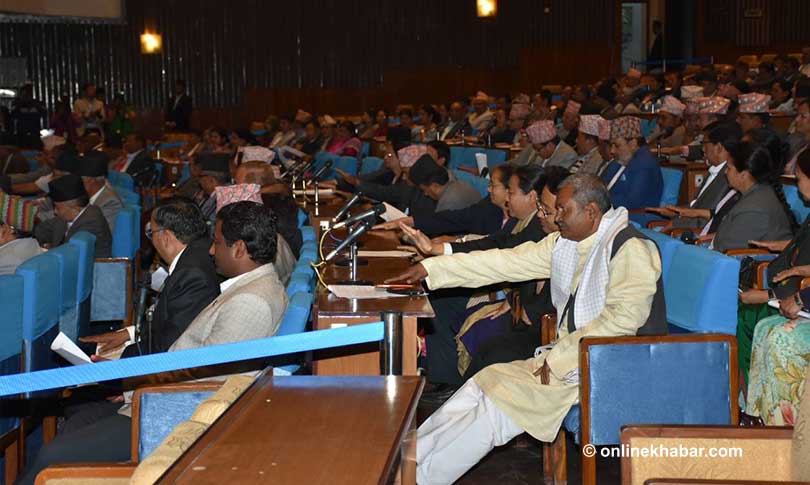 Kathmandu, May 18
Lawmakers representing the Terai-Madhesh region have complained that chief district officers are depriving children of those who received citizenship by birth in 2006-07 of their right to obtain citizenship.
Owing to multiple complaints by Madhesh-centric parties, the government in 2006-07 had distributed citizenship certificates to thousands of people at once. Now, their children are facing difficulties in obtaining their citizenship, according to lawmakers.
Speaking at the House of Representatives meeting today, members of the Rastriya Janata Party Nepal and Federal Socialist Forum-Nepal demanded that the government take special initiatives to solve the problem.
Forum-Nepal's Pradeep Yadav said chief district officers would force service seekers empty handed claiming the government was yet to formulate necessary laws to implement the constitutional provision about citizenship rights.
Similarly, RJPN's Pramod Kumar Sah claimed that the CDOs were depriving thousands of people from citizenship rights after getting a directive from the Secretary of Ministry of Home Affairs.