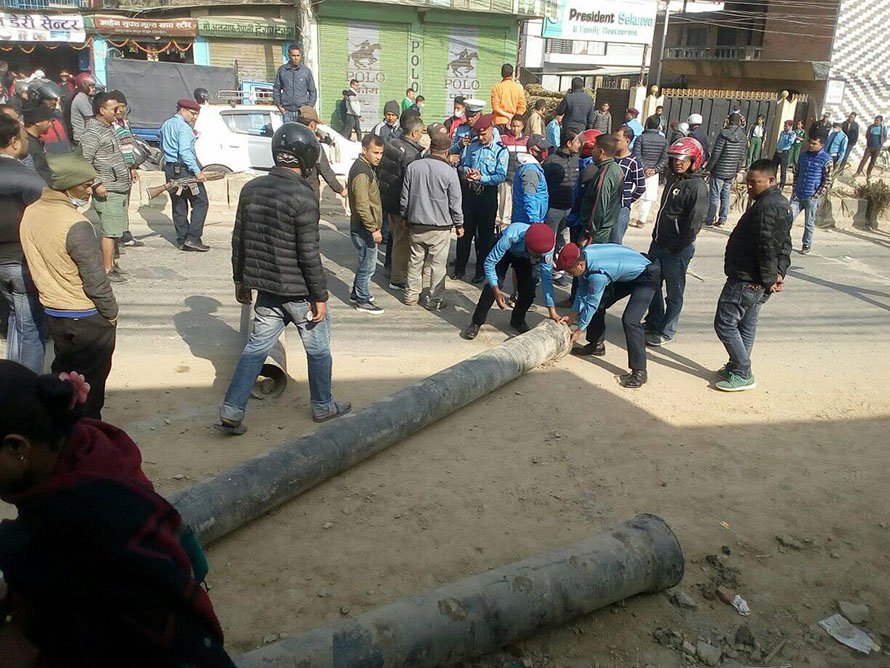 Kathmandu, November 15
Locals have blocked the vital Kalanki-Kalimati road of Kathmandu demanding that the government immediately blacktop the section so as to control dust pollution.
The asphalt on the road was removed during recent expansion works.
Protesting locals have blocked roads with utility poles and dividers. Consequently, vehicles have not plied there since 9:30 am today.
Locals have claimed the leadership of Kathmandu Metropolitan City had repeatedly expressed its commitment to controlling dust and smoke at the earliest. They add that they were forced to obstruct the movement after the local government failed to keep its promise.
Meanwhile, KMC Ward 14 Chairperson Shobha Sapkota says she has been making efforts to meet the demand at the earliest.
She adds that she is also talking with locals to open the road soon.