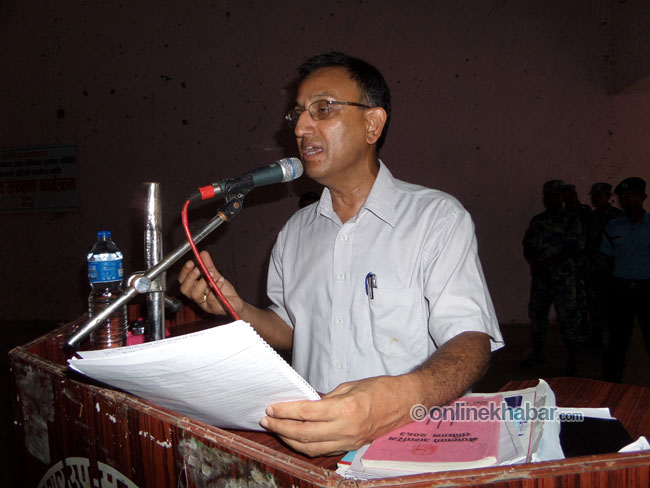 Kathmandu, October 8
Nepali Congress' intellectual leader Mahesh Acharya has said the proposed alliance and unification of communist parties cannot trouble his party. He, however, says the party is worried that such an alliance might create divisions in the Nepali society.
"The Congress alone led the democratic movements when all communists and the king were on one side. It has played the leading role in establishment of democracy in Nepal. Therefore, the Congress will not sink in any condition," he says in an interview with Onlinekhabar on the decision of major leftist parties–CPN-UML and CPN-Maoist Centre–to partner for upcoming elections and enter into a merger after that, "Only our concern is that a dream of establishing communism will deeply divide the society."
"After the decade-long armed conflict, the king's direct rule and the 2006 People's Movement, we have made a path of our politics in which roles of all parties were guaranteed. The constitution has also given the messages that national unity and democratic values should be strengthened, political division should not be created and the country should be taken towards prosperity. We are worried if the path is obstructed."
He says polarisation among parties is not a good move as the parties were gradually settling all conflicts through constitutional processes.
Citing that the alliance of communist parties also has international dimensions, he says, "Our concern is that if the parties want to bring in communism in the country as communist experiments in the world are being failed and people are suffering."
He says though the parties have not said that they are heading towards totalitarianism, comments made by the parties might increase conflicts in the society.
Acharya says his party will strongly face the recent developments and the party is capable of it.
"Once again, the onus is on the Congress to preserve basic values of democracy and strengthen national unity. For this, the parties believing in democracy should come together."