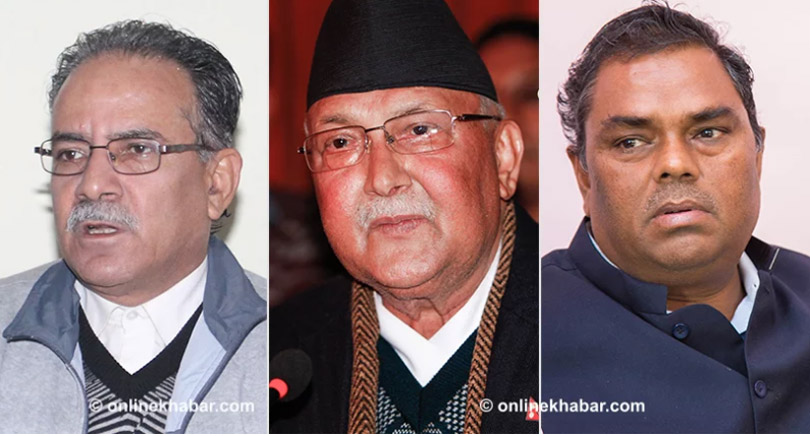 Kathmandu, March 1
The left alliance of CPN-UML and CPN-Maoist Centre is holding another round of meeting with Upendra Yadav-led Federal Socialist Forum-Nepal on Thursday also.
The two sides have expedited talks for last few days in a bid to convince the Madhesh-centric party to join UML Chairman KP Sharma Oli-led government.
A meeting of UML Chairman Oli, Maoist Centre Chairman Pushpa Kamal Dahal and Yadav had held a meeting till late evening yesterday, but it could not yield any concrete result.
Oli's confidant and UML Secretary Pradeep Gyawali says the talks held so far are positive; therefore, the leaders are sitting for another round of meeting at 9 am today. The meeting will take place at the PM's residence in Baluwatar.
Oli has postponed giving the full shape to his coalition government with the hope that Forum will also join the team.
The party has demanded that the left parties agree on the proposal for consitution amendment as a precondition for being a part of the government.