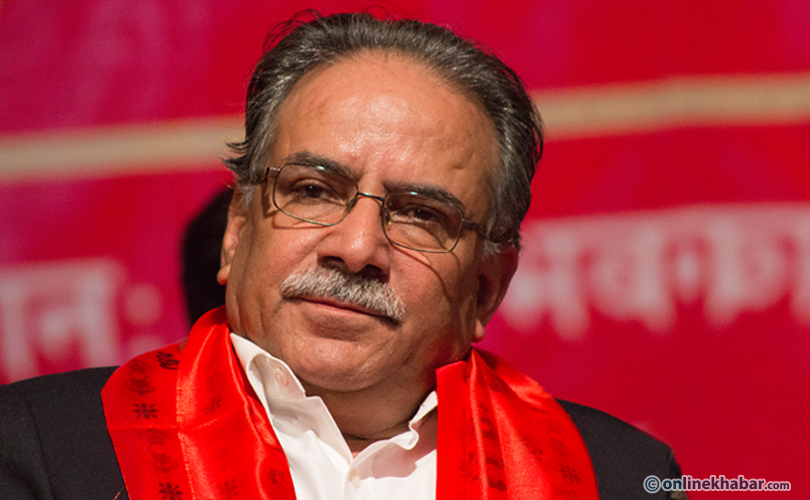 Kathmandu, May 4
UCPN-Maoist, a partner in the CPN-UML-led ruling coalition, is thinking of withdrawing support to the coalition. Maoist office-bearers have gathered at party Chair Prachanda's Lazimpat residence to take a decision on this.
On Tuesday evening, top UML leaders and Maoist leaders had a meeting at Prime Minister's Official Residence in Baluwatar. At the meeting, Prime Minister KP Sharma Oli had asked Maoist leaders to clarify if rumours regarding toppling of his government have elements of truth in them.
On his part, UCPN-Maoist Chair Prachanda said, as the meeting continued late into the night: I have got the offer to lead the peace process and post-quake reconstruction work. What's your take on this.
Silence was the answer that PM Oli gave.
After putting forth their respective stances, the two parties had agreed to sit again for talks at Baluwatar on Wednesday morning.
But this meeting has not materialised with the UCPN-Maoist office-bearers meeting continuing late into the morning. Prachanda is scheduled to meet Oli after the Maoist meeting.