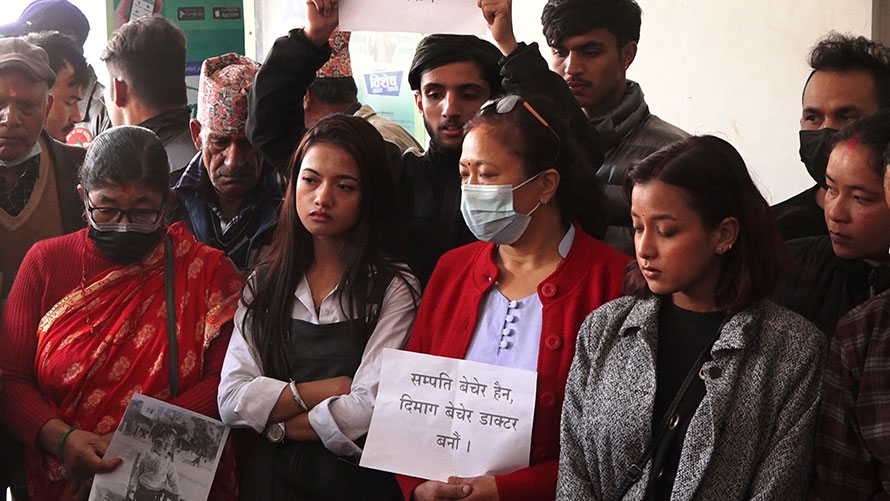 Kathmandu, February 22
Himal Hospital in Naxal of Kathmandu was tense on Wednesday as a family blamed doctors' medical negligence for the death of a two-year-old infant.
Whereas the family organised a press conference on Tuesday to demand compensation from the medical team led by Dr Jayadev Yadav, they staged a demonstration today, affecting regular services of the hospital except for the emergency.
They have been demanding a fair investigation of the case and action against the culprit.
Prashamsa Ghautam, a daughter of Ganga Gautam, a resident of Morang, was taken to the hospital on February 6 after she had a common cold and fever. The family claims Dr Yadav prescribed some medicine for the child without any examination, which made her weaker leading to death after a few days.
The family says it has filed complaints against the hospital and Dr Uadav at Nepal Medical Council, Nepal Medical Association, District Administration Office and District Police Range.
Gautam says the family will move the court for justice if needed.