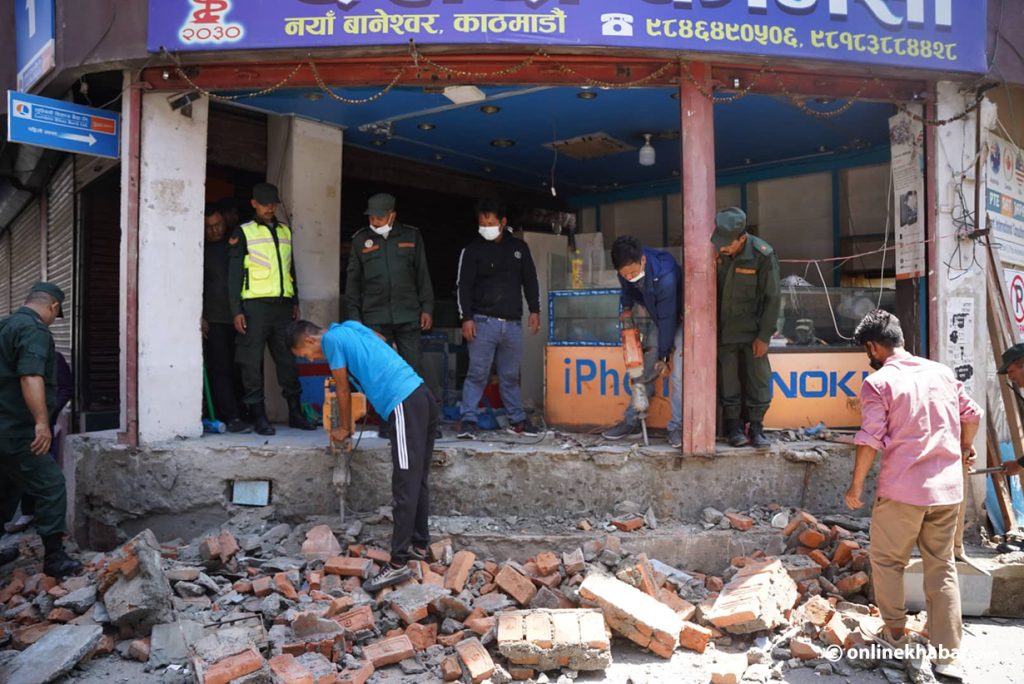 Kathmandu, August 22
The Kathmandu metropolitan city has launched a drive to demolish parts of commercial buildings where traders have operated shops although they were meant for underground parking.
The drive began from the Naya Baneshwar area on Monday as the city police demolished the underground structure of the Baneshwar Complex in front of the parliament building.
Earlier, the city government had issued a notice in the name of the house owners and traders to remove the structures and use underground parking as parking within 35 days. As the deadline passed, the local government began the drive.
In the Naya Baneshwar area alone, 22 buildings have received approval from the city office for building parking facilities underground. But, most of the basements have been used to operate shops, according to city police chief Raju Pandey.
Consequently, motorists and bikers have been forced to park their vehicles on pedestrian pavements.