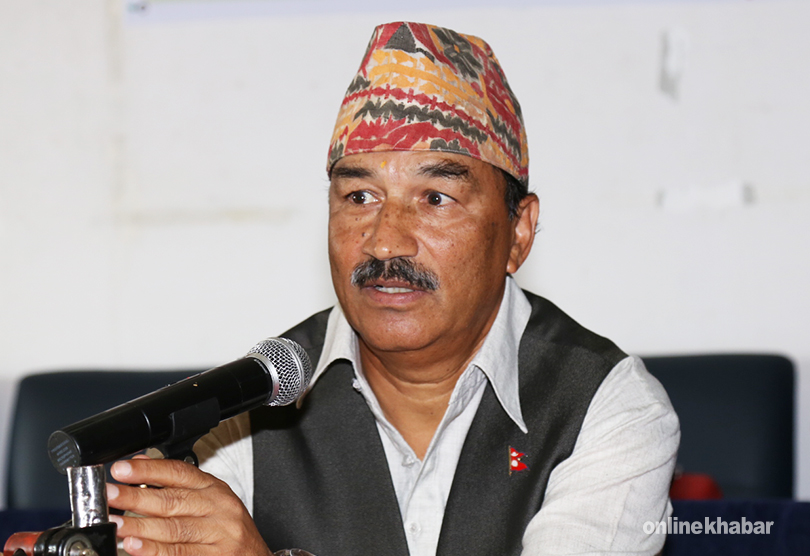 Saptari, July 31
Rastriya Prajatantra Party Chairman Kamal Thapa says three major parties are involved in promoting separatist forces in Terai region.
He also accuses Nepali Congress, CPN-UML and CPN-Maoist Centre of not taking any initiative to meet demands of the Madheshi people.
The chief of fourth largest party in House says the three parties are promoting separatism in Terai to fulfil their vested interests.
He suggests that liberalism be promoted to give an end to separatist voices.
"Forces to do liberal politics should be integrated into national politics on time and the separatists should be isolated," he says, "Then only, the country will get stability."
Thapa is of the view that ruling Congress and Maoist are not interested in amending the constitution to address demands of the Madhesh. But, the parties blamed the RPP for their failure to put the bill to vote, he says, "Our party had taken an unanimous decision to vote in favour of the constitution amendment. How cannot our lawmakers be present? The Congress and Maoists do not have good intention. They have been hatching some conspiracy, but blaming others."
In another context, he says the party will withdraw support extended to the coalition government.
The party had recently decided not to join the government for now.