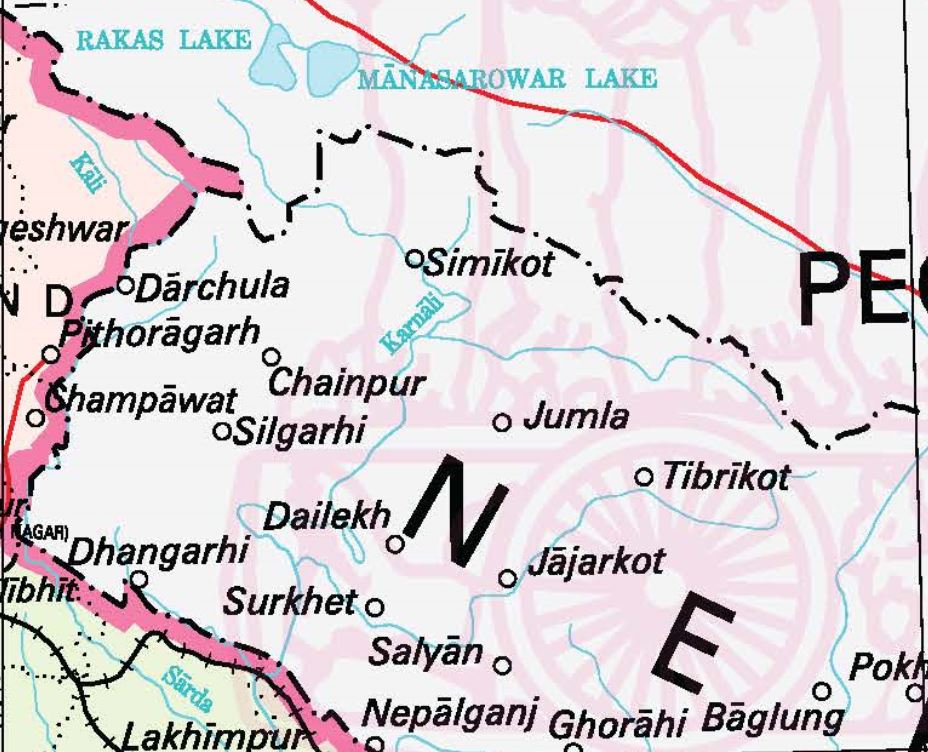 Kathmandu, January 22
Nearly three months have passed since India published its new political map incorporating the disputed region of Kalapani in its territory, triggering protests in Nepal. As the dispute still awaits a solution, the two governments seem passive.
However, the Nepal government claims it is waiting for India's response to a diplomatic note it had sent in December last year proposing a meeting to discuss the issue and says it is hopeful of the solution through dialogues.
Nepal had protested India's political map published in the first week of November, sending its diplomatic note on November 22. In the note, Nepal had proposed a date for a meeting. However, the meeting could not take place as India responded to the note on December 19 only, by when the proposed date was already past.
Following that, Nepal had sent the second note. India is yet to make any response, according to Bharat Raj Paudyal, the spokesperson for the Ministry of Foreign Affairs.
However, the activists who raised concern over the issue in the past are not satisfied with the excuse. Narendra Raj Khanal, one of them, nevertheless, says the activists are searching for new sets of evidence to make Nepal's position strong in the diplomatic dealing.