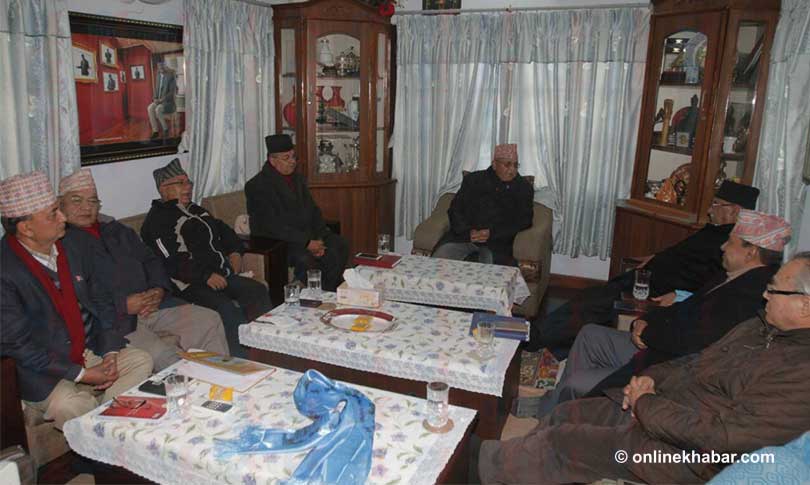 Kathmandu, February 1
The Party Unification Joint Coordination Committee that comprises leaders of CPN-UML and CPN-Maoist Centre is holding a meeting this afternoon to review progress made so far and next steps required towards the proposed merger of two parties.
The meeting of the panel jointly headed by both the parties' chairmen KP Sharma Oli and Pushpa Kamal Dahal will begin at 3 pm at the UML Parliamentary Party Office in Singhadarbar.
Dahal's Secretariat says the meeting will also discuss preparations for the new government formation under the leadership of left alliance.
There are different opinions between two parties about if the unification should be announced before the new government or vice versa. Therefore, the two parties will make an effort to bring themselves more closer from the meeting.
Whereas the Maoist Centre wants the unification to be finalised before the new government, the UML has not given a clear answer. It is most likely that the Maoist Centre's wish will not get fulfilled as many technical issues of the unified party are yet to be settled.