I used to feel everyone was travelling except me as my socials were inundated with travel photos. Even while listening to the travel diaries of my colleagues, I used to feel like I was already lifeless. At that moment, I wished I could add colours to my life via travelling.
My hands were already tied reacting and commenting on my friends' travel photos on Facebook and Instagram. It was a festive time, a time to rejoice and travel for many who are usually bound by work commitments other times of the year. But, I also managed to visit Jiri, a beautiful town in the Dolakha district of central Nepal, recently, and it became a memorable experience.
The context
On a usual Friday afternoon, a friend rang me on Messenger. I usually ignore such calls during office hours, but I happened to receive that call without thinking much. She asked me if I could join her to travel to Jiri.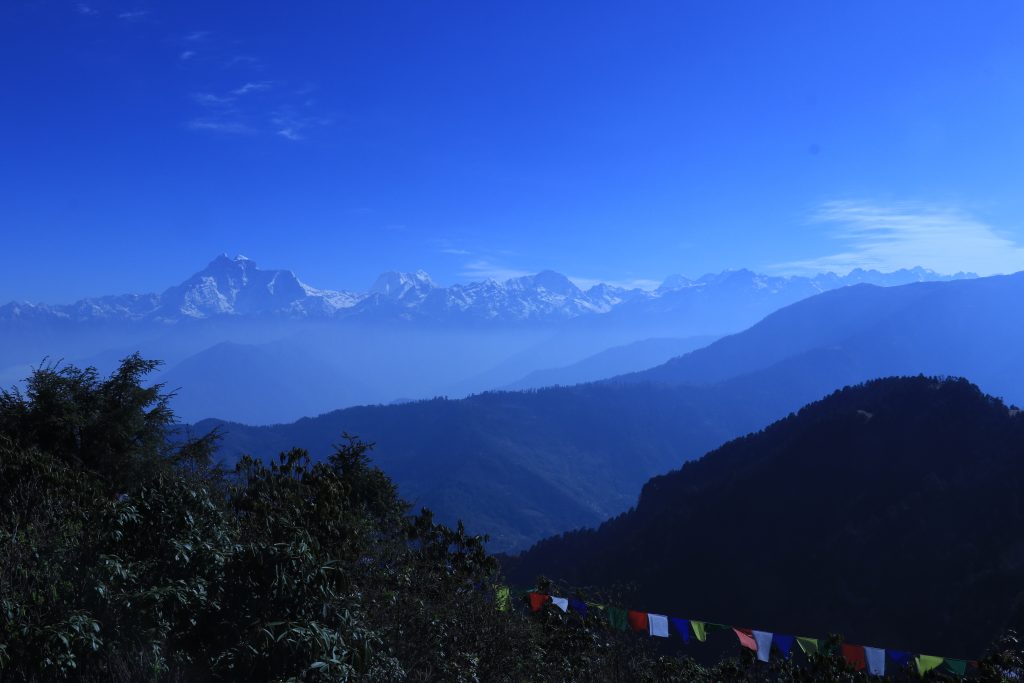 "Yes," I said with much excitement. But, in a second, I realised I needed to take permission. I asked her to give me some time.
Getting permission was a different story, which I choose not to discuss here. Whatever, both my family and workstation allowed me to join the trip.
I had a whole Saturday for packing and daydreaming about what Jiri would look like and what I would do there. To keep my trip free from any preconceived notion, I did not search for any information about the place that was on the internet. But, I had known the cliche that Jiri is "the Switzerland of Nepal". That was all I knew about Jiri.
As I am a hoarder by nature, I packed a lot of stuff. Yet, I was suspicious if that trip would be any fun because I only had one person whom I had already known among a big group of people. But, little did I know that I would earn so many wonderful friends from the three-day trip and make so many memories.
Day I
As early as 6 in the morning, I left my house for the trip. At a decided meeting point in Shankhamul of Kathmandu, we all gathered and exchanged introductions and pleasantries.
At around 8, we divided ourselves into three groups (journalists, poets and photographers) and got into three vehicles, group-wise. The journalists' group, which I was a part of, was women-only.
We were cracking jokes, teasing each other, singing ( actually, screaming) popular Nepali songs, dancing, and 'enjoying' the drive on the dusty and bumpy roads. Thanks to potholes, our heads frequently hit the roof of the vehicle.
Most parts of the roads were well-paved and the ride was smooth, but the road from Mude to Charikot was unbearable. What made the ride even worse for me was motion sickness. Yet, I was very actively participating with girls in fun, clicking photos and "screaming" the songs till we reached Dhulikhel for breakfast.
However, by the time we stopped for lunch at Kharidhunga, I had no energy left in me.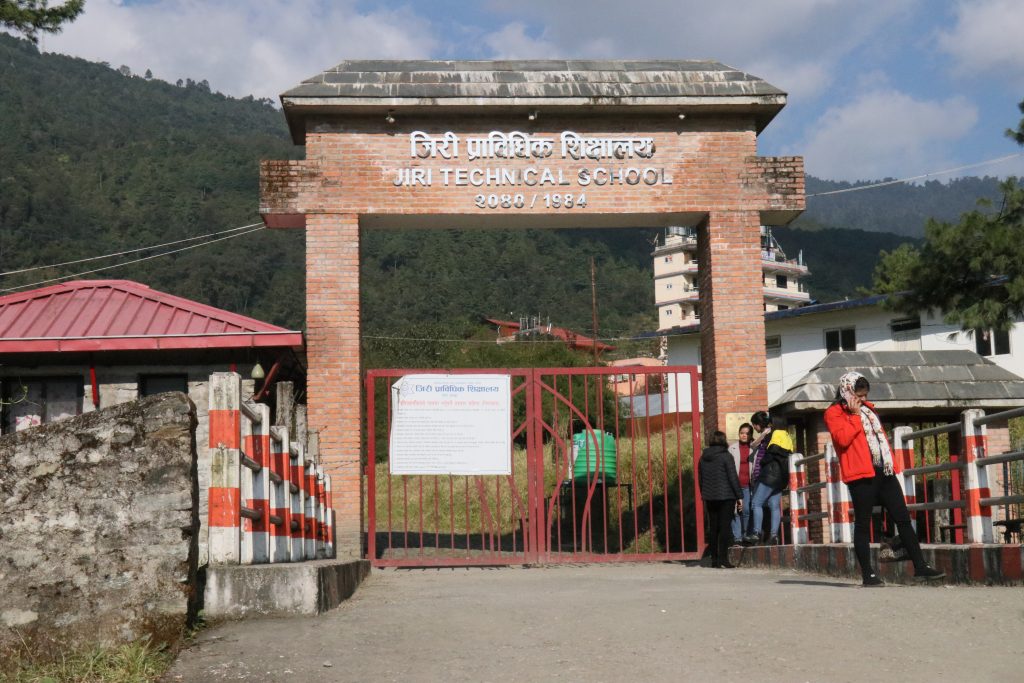 Before that, while I and my friend beside me were about to fall asleep, a loud and crazy lady (what I thought of her at that time) named Sajani threw water on our face. We two suddenly woke up. The water also entered my ear. Of course, it pissed me off, but I managed to not show that in front of the strangers.
Sajani neither allowed anyone to sleep nor to talk with one another. She made sure that all of us inside the vehicle were equally participating in fun activities collectively. She even did not let anyone receive calls and talk peacefully. She would go near the phone and sing a song in her loudest voice possible if people talked on the phone.
Nonetheless, Sajani 'allowed' me to rest for a while after lunch, considering my health status.
I experienced every emotion on the first day of the trip. As a Sufi music fan, I got annoyed with the taste of music or songs we were listening to. Still, I joined them happily. Sometimes, I felt left out, sometimes too involved and much more.
At around 5 in the evening, we crossed the Jiri Bridge and the cool breeze of Jiri presented us the warmest welcome. But, it was not anything like Switzerland that I had seen in Bollywood movies. At its first sight, Jiri Bazaar looked similar to any other bazaar in Nepal to me.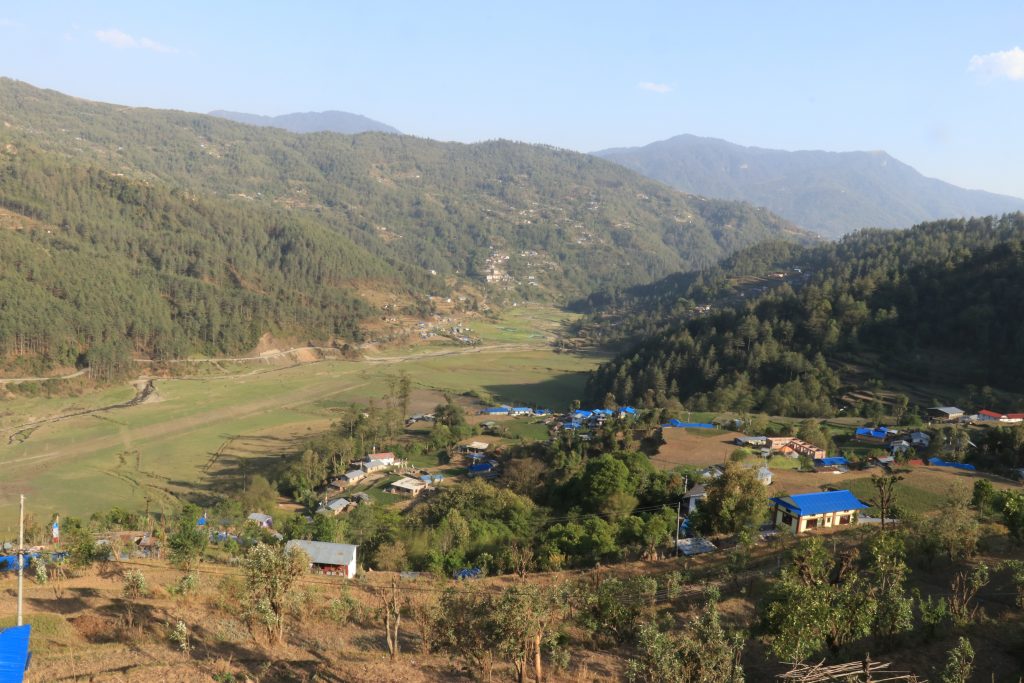 It was in the evening that I got to see the old photos of Jiri hanging on the walls of the hotel we stayed in. Now, they made sense why Jiri was/is called the Switzerland of Nepal.
But, the Jiri developed by the Swizz government was already shaken by the 2015 earthquakes and further disrupted by the construction of concrete buildings following that.
Leaving those human-made structures aside, Jiri, truly, was a naturally blessed place; I realised it on the second day as we did not visit much on the first day.
Yet, at around 8 pm, we went shopping in Jiri Bazaar. We walked past small shops with blocks of chhurpi hanging in front of them, and restaurants offering momos and thukpa. The Jiri Bazaar was alive and bright even in the night.
As a strict follower of the "early to bed, early to rise" formula, I went to sleep at around 9. Other colleagues were still chit-chatting and sharing their bittersweet experiences and stories.
Day II
I got up early, got ready and scanned Jiri from the balcony. The lush pine forests surrounding Jiri Bazaar were beautifully veiled by morning fog. The sunrise making its way through that fog was a treat to watch.
Lilaram Khadka, the coordinator of the whole trip, had asked us to get ready by 7 in the morning. But, we got ready on as per our own Nepali time.
Khadka then briefed us about our travel plan for the day. It was the main day of the trip.
We started our day by visiting the Jireshwor temple. As planned, we walked for a while till the end of the bazaar and took our vehicle. The same vehicle, same women, but a lot more fun and laughter…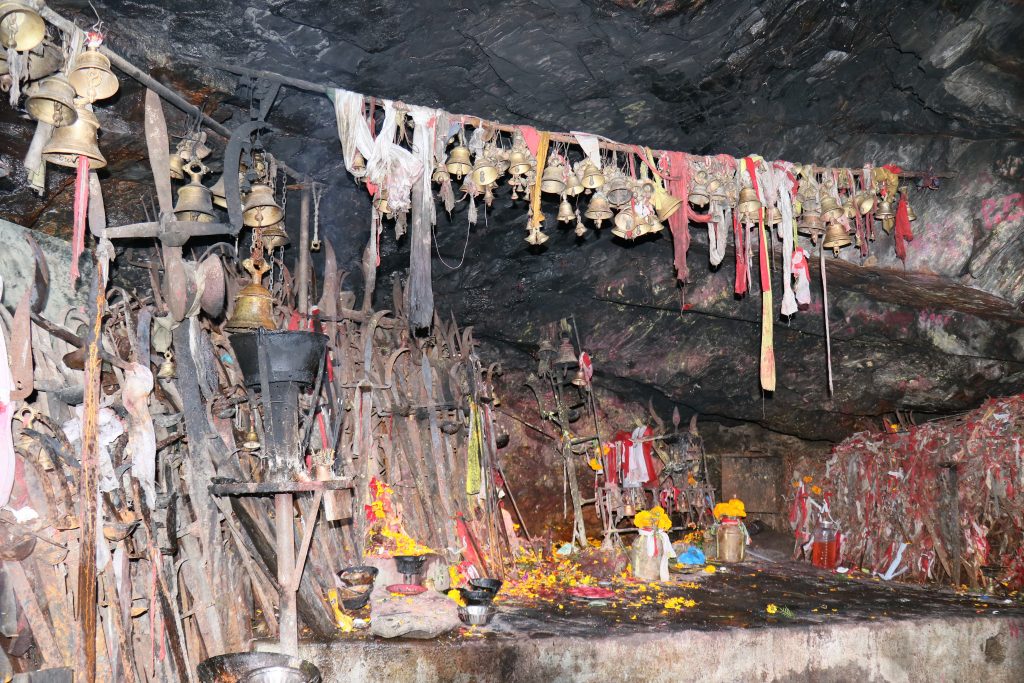 After a few minutes, we reached a gate that was five minutes away from the temple. From that point, we had to walk into the woods, accompanied by splashing small streams.
But, that five-minute path took us about 30 minutes as we were also busy, clicking photos and making videos for social media.
The temple was inside a cow's udder-shaped tall stone cave and was filled with tridents of all sizes. Such a blissful place it was. I prayed there, put on tika and flowers and again got back to 'the work': photo session.
Meanwhile, Lila sir shared a legend about the temple. "A long time ago, a cow raised by a farmer here stopped giving milk. The anxious farmer went on to search why the cow was not giving milk. After reaching here (the cave), the farmer found that the cow used to come there and give the milk to a stone. Hence, farmers started worshipping that stone as the Jireshwor temple."
From the temple, Tara didi, Sajani and I decided to walk to the hotel. On the way, we knitted our bond much stronger. And I got my wonder friend, Sajani, the same lady who had pissed me off the day before becoming inseparable since that walk to the hotel.
For breakfast, we were served the local food including buckwheat roti, gundruk alu curry with some honey and cheese. It was finger-lickingly yummy.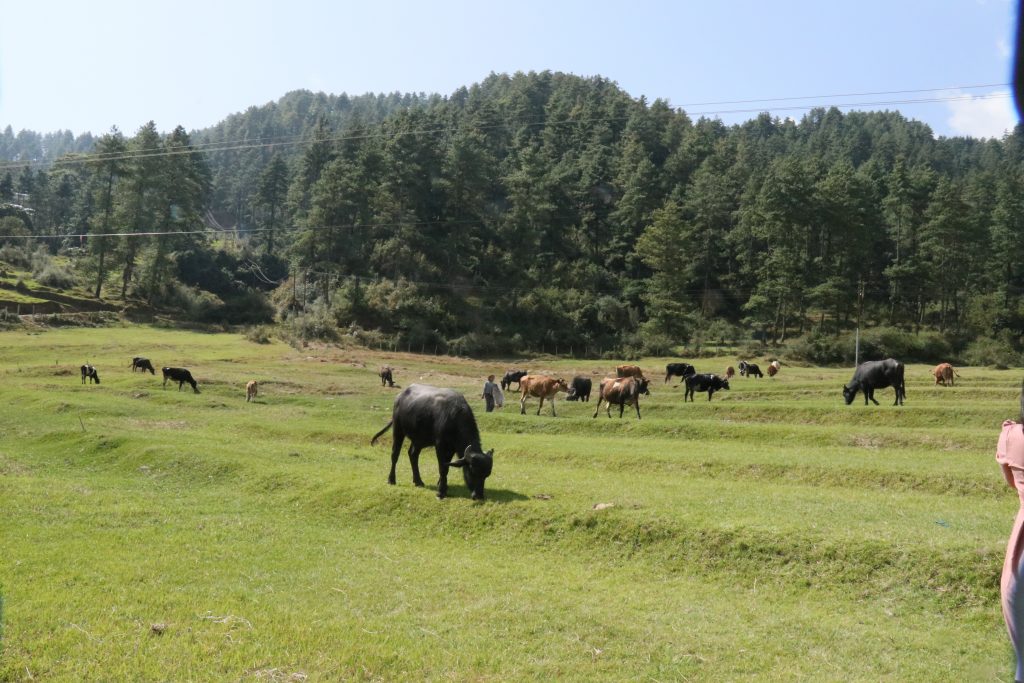 After breakfast, we visited a super-huge cow farm. The huge pasture land, once an airport, allured me; the cool strong breeze was hitting my face and making my hair fly. The river with crystal clear water flowing on the side of the pasture added to my excitement.
In one part of the land, a football match was going on. On the other side, cowherds were grazing cows, buffaloes, and goats on the very farm at a distance. And, we were in our own world, clicking photos and videos, posing, talking and teasing.
We then moved towards the cowshed, talked with cowherds, and caressed calves. Then, we left for a hotel for lunch. On our way, we rested for a while in the Tenzing Norgay Sherpa-Sir Edmund Hillary Memorial Park, the place where the duo rested on their journey to Mt Everest. We sat there for a while, took photos and headed for the hotel.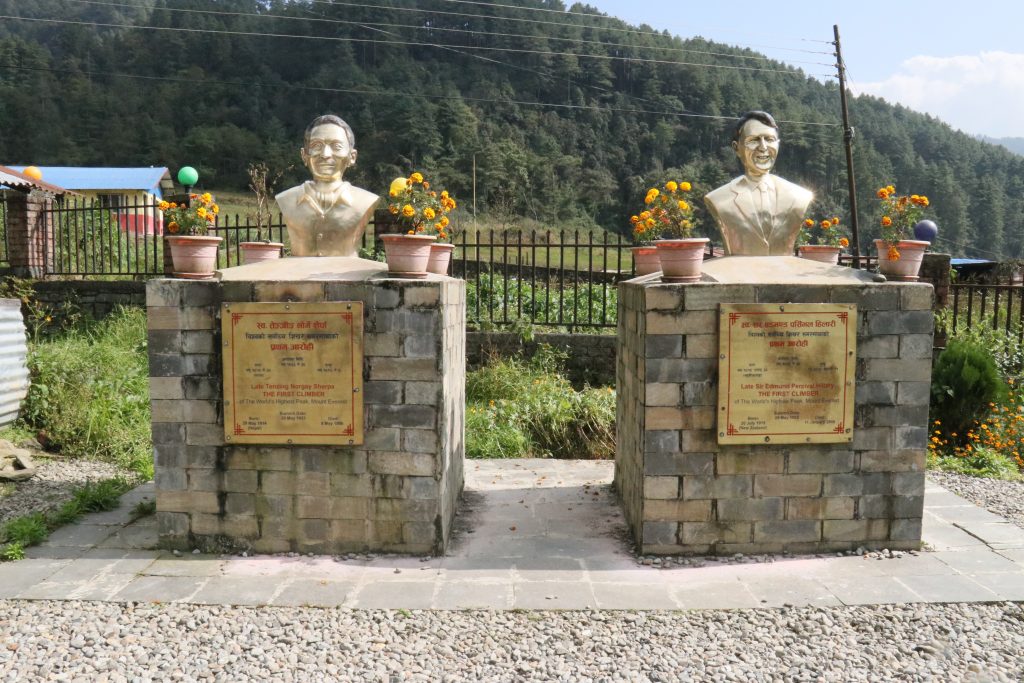 After having lunch, Sajani asked me to join her in a programme happening in Jiri Bazaar. I agreed. It was the finale of the regional volleyball competition. As soon as we reached there, four Newa children dressed up as Lakhe danced. Then followed some more cultural performances. Within a few minutes, I witnessed the cultural diversity of Jiri, at the same time their unity and harmony.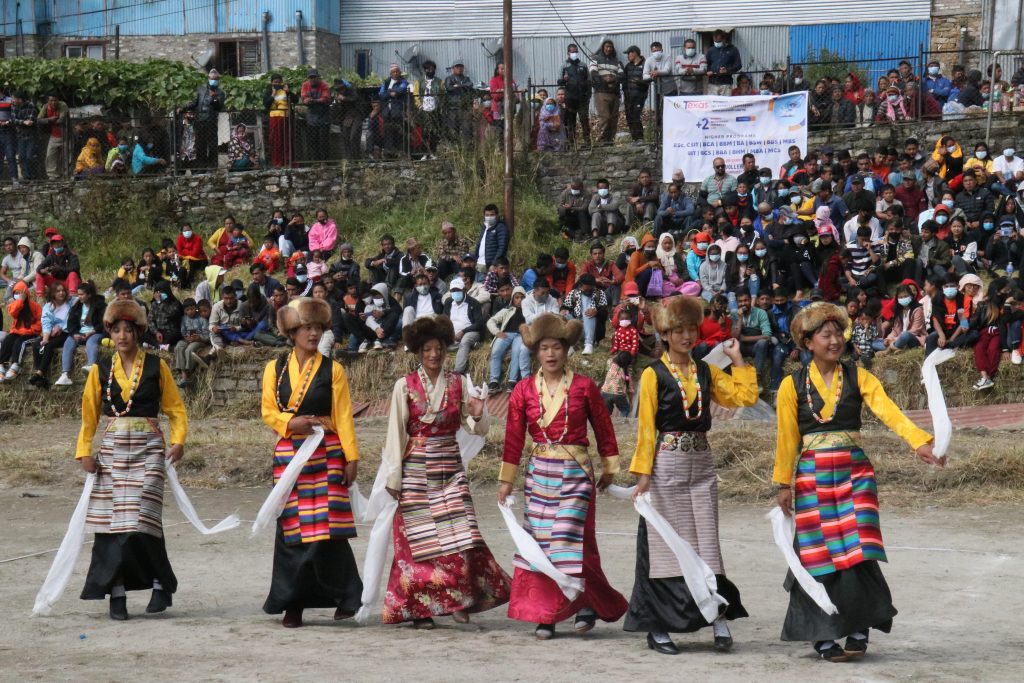 Then, we all left for Budhha Park located at an altitude of 2,384 meters, a 20 minutes drive from the hotel. But, our vehicle hit a glitch, we had to walk. But, the walk was so refreshing thanks to the nature and friends accompanying me. We literally laughed out loud, teasing each other.
Others listening to us wondered why we were laughing, some even asked us and later joined us. After walking for a while, I could see a huge Buddha stupa, calmly sitting on a huge pillar.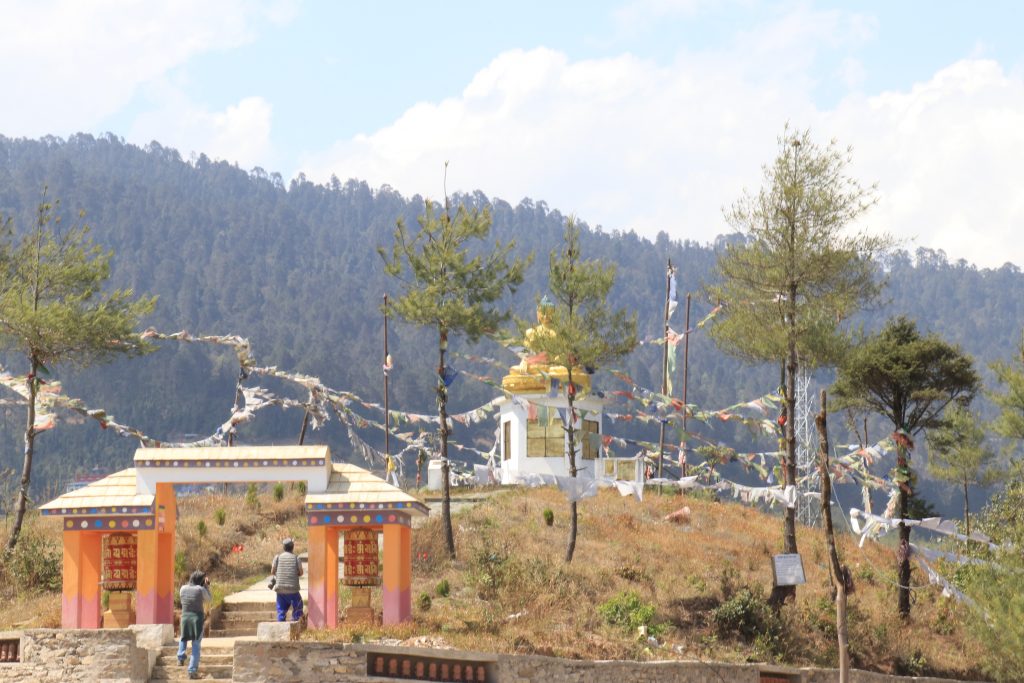 We then climbed the stairs between the flowers. As we reached the stupa, the sun was about to set and the view was just breathtaking. In a minute, the sun set and the fog started to cover all the surroundings.
We then walked downhill to the place where our vehicle, waiting to get repaired, was. Waiting for the repairs, we made a campfire, sang lok dohoris and danced.
By the time we returned hotel, it was already late evening. On the way, we also stopped for flying high on the traditional Nepali swing. As we were all hungry as a wolf, we indulged ourselves in dhindo and kalij pheasant curry and went straightway to bed.
Day III
We all gathered at around 7 the next day. Before leaving, all of us sat together and shared our feelings about Jiri. We then bought some koselis (souvenirs) and left for Kathmandu, capturing all the memories of Jiri in our hearts.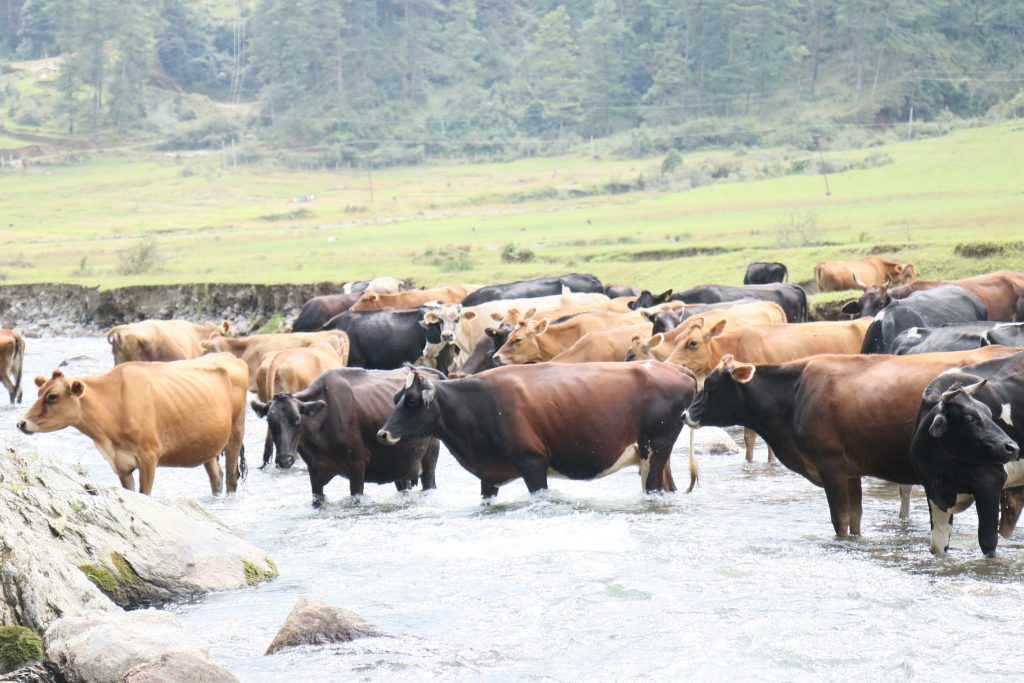 Just before we left, Lila Sir said this visit was just a trailer as we merely visited about 20 per cent of Jiri. This ignited my wish to come to Jiri again and further explore this wonderful place and make a visit to the places we missed this time.
Returning to Kathmandu, we passed the way with much enthusiasm and laughter as we did on the first day.