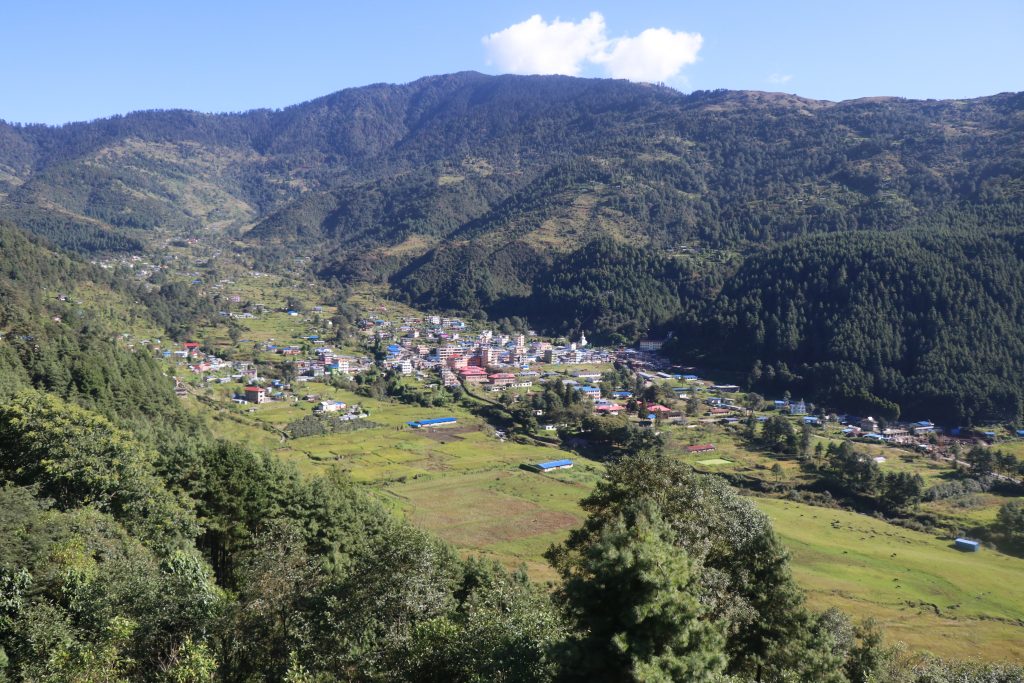 The city of Jiri, which used to be known as the gateway to Everest, where its hotel rooms would be packed during the trekking season, is deserted these days. The city seems to have an identity crisis and is struggling to sustain itself.
The place, until a decade ago, would be full of foreigners. The streets of Jiri market would be buzzing. But now, everything is a distant memory.
"Sometimes we sit and talk about the old days. Things were so different to what it is now. This place has become sort of a ghost town now," says Tanka Jirel, former mayor of Jiri municipality.
However, with the change in time and easy access from Kathmandu to Solukhumbu, foreigners who visit Nepal to climb or trek to Everest directly fly to Lukla airport. This means the city which once was the gateway to Everest is just another city in its shadow. In addition, the decline in foreign tourists in the city has also impacted its economic sustainability.  
Jiri's identity crisis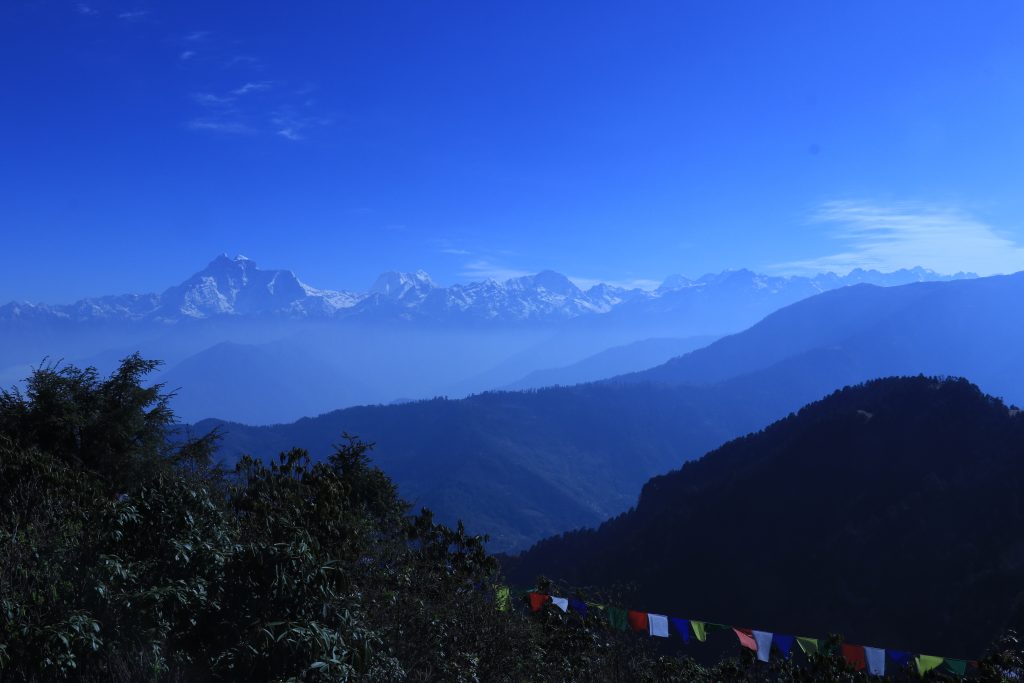 In Tony Hegan's book, Nepal, he described Jiri as Nepal's Switzerland. The city used to have Swiss-style chalets, most of which were destroyed in the 2015 earthquake. Lila Ram Khadka, a local working in the tourism sector, says, tourists are often disappointed to see what Jiri has become.
"They read about Jiri and come expecting something like Switzerland. But when they get here, they are disappointed as the city falls short of their expectations," says Khadka.
Along with Jirel and Khadka, Jiri's residents still have vibrant memories from the past about the lively city and can ponder about the past for hours. But, everyone knows that whatever they do, the glory days are not coming back.
Jiri has slowed down now. Keshav Jirel, a local hotel owner, says around nine packed busses full of tourists would arrive at Jiri every day during the trekking season.
"Now only two busses come here and most of the time it's empty," says Keshav.
Jiri has now become an example of how a city's identity can get lost over time. The city is developed in terms of infrastructure. However, the central hilly city is still in crisis.
There is a hospital building with facilities but without any specialist doctors. Even the mayor finds it hard to find doctors who want to stay there. The city also has a library, but it does not have new books. There is also an airport, but no aircraft lands there.
"Different Swiss organisations built physical infrastructures and provided employment for some time," says a former member of the parliament, Indra Bahadur Khadka, "But, they did not teach self-reliance, and as a result, Jiri could not sustain the project once it started."
Now, the people here are facing issues such as unemployment, lack of environment for higher education and more. However, Jiri, burdened by its proud history, is now attempting to find its own path. Mitra Bahadur Jirel, the mayor of Jiri municipality, says, "We have put forward a plan to rebrand Jiri with a new identity."
Historicity of Jiri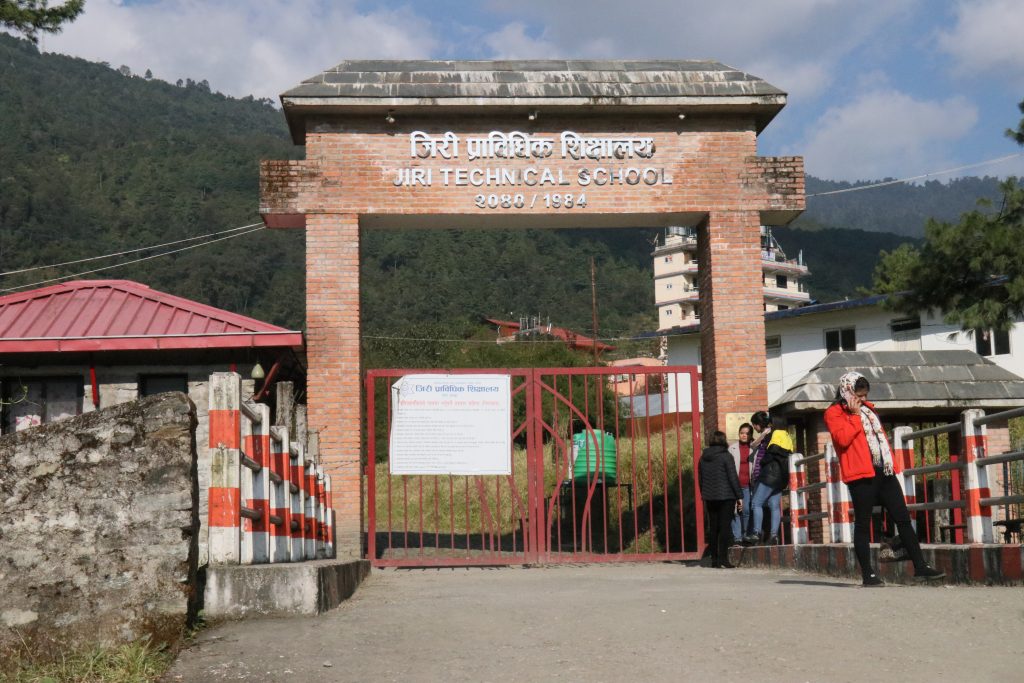 Jiri's infrastructure development odyssey began in 1957 when the livestock development programme was launched with financial and technical assistance from the Swiss government during the Panchayat rule.
Former MP Khadka says, "Murrah buffaloes, Brown Swiss, and Holstein cows were introduced. Then, there was the remodelling of the government-built cowshed, meadows, and the breeding of advanced breeds of cows and buffaloes."
After this event, the number of Swiss people in Jiri increased. The Swiss built a hospital in Jiri and ran a cheese industry. Jiri gradually turned into a technical school. All these projects that were started by the Swiss are still running.
"The only thing that the Swiss have started and we failed to run is the airport," says Mitra Bahadur Jirel, the mayor of Jiri municipality.
With the Swiss project in Jiri, many locals got employment opportunities. Moreover, people from other districts too migrated to Jiri in search of jobs.
While various Swiss projects were in full swing, they also built small attractive houses designed in the Swiss style. Moreover, they built a cow farm and gradually started a hospital in a tent. Tek Bahadur Jirel, the former principal of Jiri Secondary School, says, "Doctors, nurses and staff in that hospital were all Swiss."
As the number of foreigners increased in Jiri, the business of the city also increased. Former mayor Tanka Jirel says, "More businesspeople from Kathmandu, Banepa, Dhulikhel, and Solukhumbu came here and settled down."
Talking about the influence of Swiss people in Jiri, former mayor Jirel explains that a person named Shiva Bahadur Karki suffering from tuberculosis came to Jiri's hospital. After fully recovering, he settled in Jiri and opened a small eatery.
"Until then, Jiri Bazaar had not been established and there wasn't any place to gather for the Swiss expatriates. Karki served tea and breakfast in his eatery. And, it also became a place to play cards and drink on Fridays and Saturdays."
This shows that Swiss people heavily influenced Jiri Bazaar. Their influence is evident as the local Jiri Bazaar got the name Lincoln Bazaar and is still known as the same.
---
This story was translated from the original Nepali version and edited for clarity and length.