Kathmandu, January 7
People of Janakpur, including traders, have driven away cadres of the United Democratic Madheshi Front, who vandalised shops in Janaki Chok accusing traders of trying to open them. The cadres also torched two motorcycles.
Shops in Janakpur have remained shut for long. But traders occasionally open these shops for clean-up.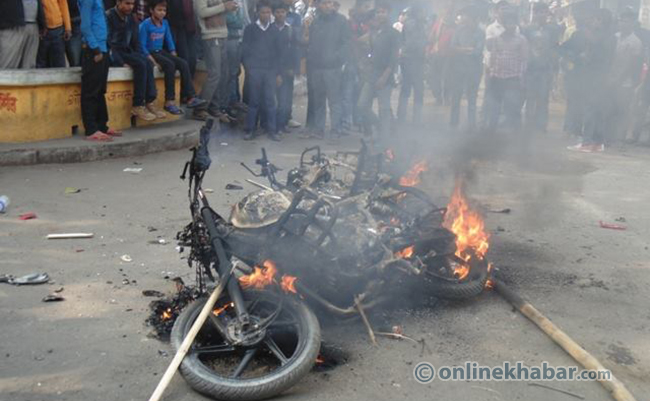 When UDMF cadres went about vandalising these shops, locals and traders retaliated. As of writing this report
Tension has gripped Janakpur after the incident.