As monsoon clouds enter Nepal from the Bay of Bengal, hordes of people descend the highlands of the western hills, some with their bags full while some with hope to have their bags full the next time.
This is the story of Nepal's 'yarsa pickers', who take up the challenge to collect the 'magic fungus' by scouring areas over 5,000m to pick enough of the 'medicine' to meet their basic needs for an entire year. Thangboche in western Nepal, is one of the most popular areas for yarsa pickers.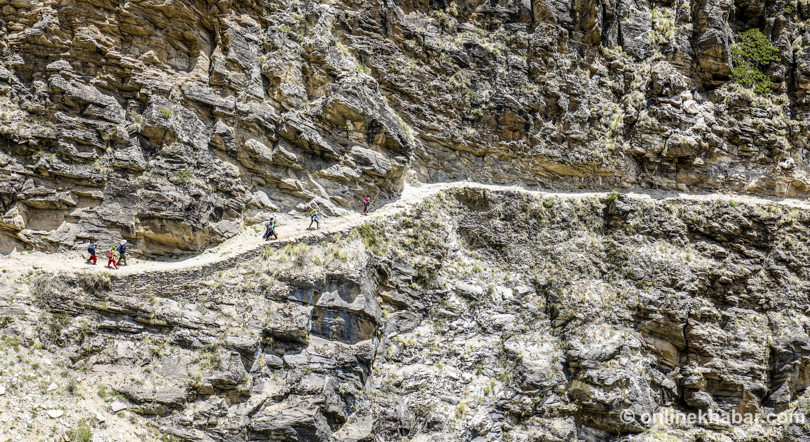 The perilous journey often starts from the remote hills of Rukum, Jajarkot and Dolpa where settlements turn into 'ghost villages' ahead of the yarsa season. Motor-able roads are a rarity in the area, locals spend days trekking to Thangboche in pursuit of a better livelihood in the year to come. For some, the journey starts two months in advance as they slowly make to the the highlands.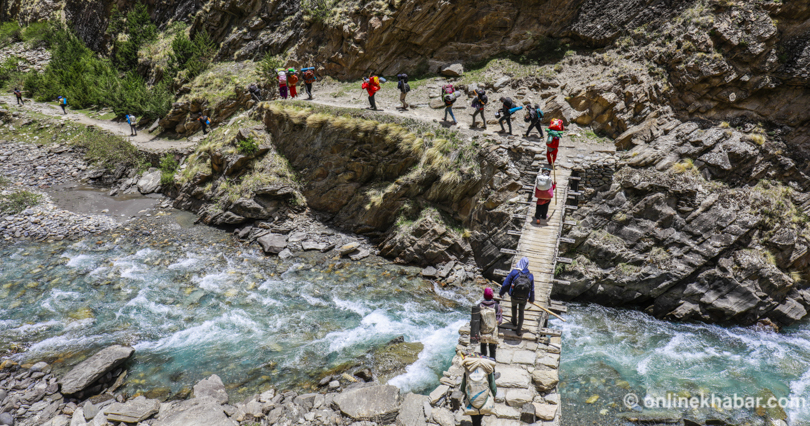 The yarsa pickers pass through treacherous rivers, feeble bridges and punishing terrain. They spend up to Rs 1,000 ($10) a day on the journey. This is money they have borrowed from friends and family to get hold of the magical herb and to earn a profit after repaying the loan.
It takes around five days to reach Thangboche from Dolpa's headquarters Dunai. For the residents of Dho Tarap, the highest settlement of Nepal, the journey takes five hours.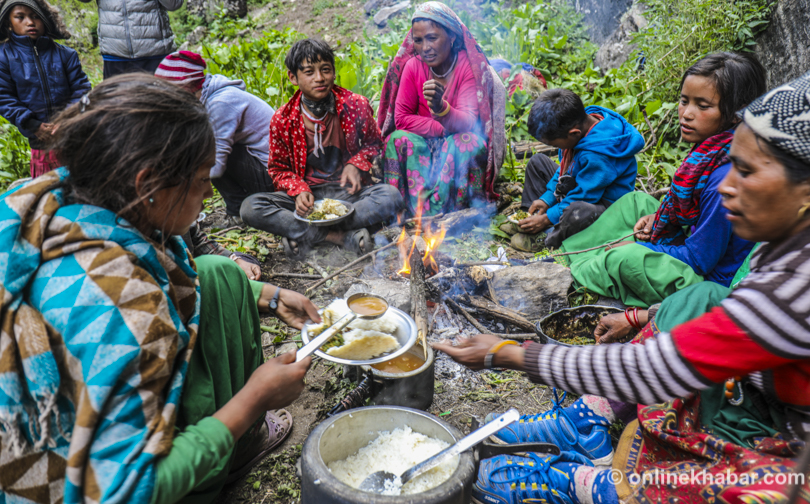 The yarsa pickers need a lot of energy to scour the fields the entire day. They need extra calories to get back home and to sell their find in the market. That is why they carry a lot of rice with them and camp early in the morning to have a plate of rice and lentils to keep them going for the day.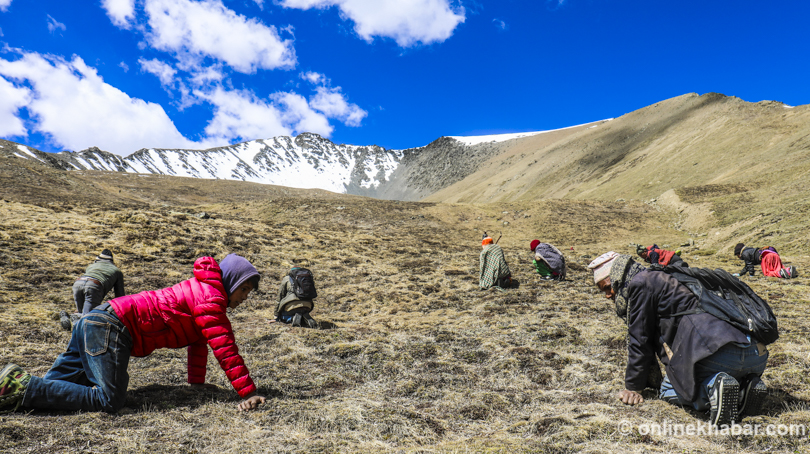 Then the search begins. In the past it was easy for them to find yarsa without much effort, but as more and more people are coming to the area in search of the wonder drug, it is becoming difficult to find one. While an average person would find at least 50 pieces until a few years ago, the number has gone down to 15. There are even those remain empty handed for the whole day.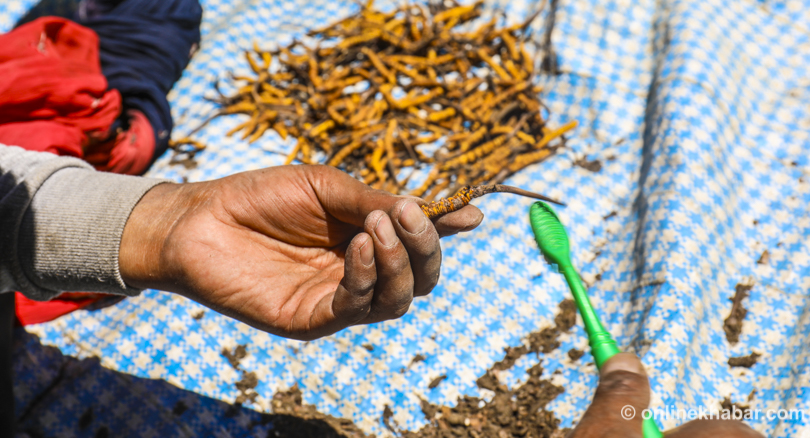 As dusk comes, the lucky ones remove the dust off the yarsa so that they do not have to carry unnecessary weight during their journey home. They then collect everything and keep it in their bag, which they do not let out of sight even for a moment. A single piece of yarsa can fetch up to Rs 500 ($5).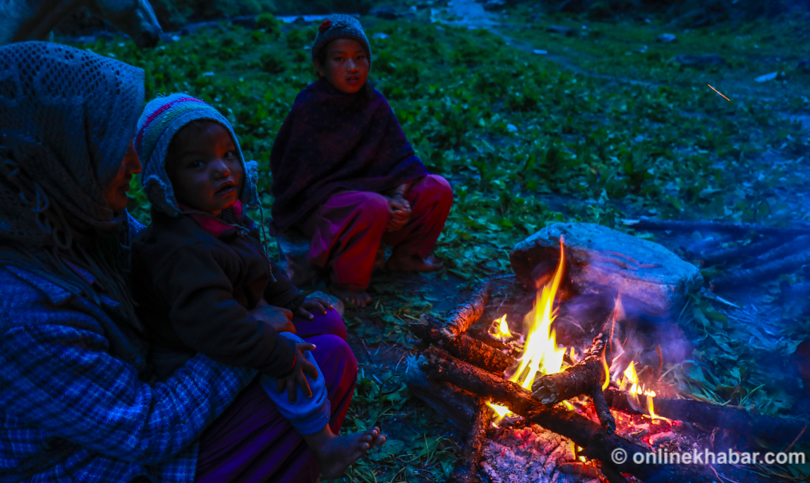 The nights are cold and harsh. People gather in front of the fire to make plans for the next day. While some remain to continue the hunt for the next day, others return home cursing their luck.