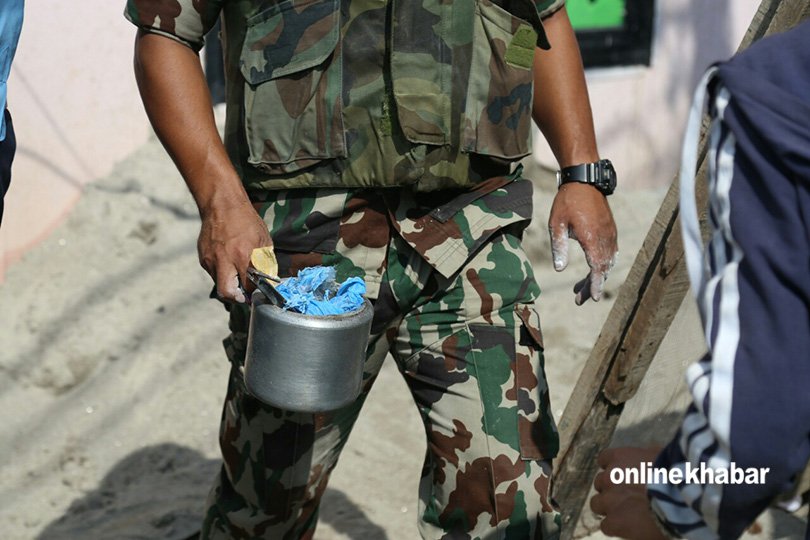 Kathmandu, December 4
An improvised explosive device has been found in front of the Speaker's residence in Baluwatar of Kathmandu on Monday. A joint team of Nepali Army, Nepal Police and Armed Police Force defused the explosive.
The discovery of explosive where security was tight has terrorised members of the public.
The Speaker's residence is very close to official residences of the Prime Minister and the Chief Justice.
It has been suspected that forces acting against elections planted the explosive.
Earlier, an explosion injured 11 persons including Nepali Congress leader Gagan Thapa in Chapali, Budhanilakantha of Kathmandu today.