As soon as she migrated to Ichangunarayan on the western outskirts of Kathmandu after her wedding in 1996, Geet Lama, a native of a hilly village near Charikot of Dolakha, was worried about the future of her new family. Her concern was apparent; in the traditional arranged marriage system, it was impossible for the new bride to know about how the family would earn a living.
But, her worry soon faded away. "I was amazed to see that my in-laws were making money by selling flowers." Before this, Lama did not have any idea that people could live on selling flowers. "I only knew about vegetable and crop farming and animal husbandry."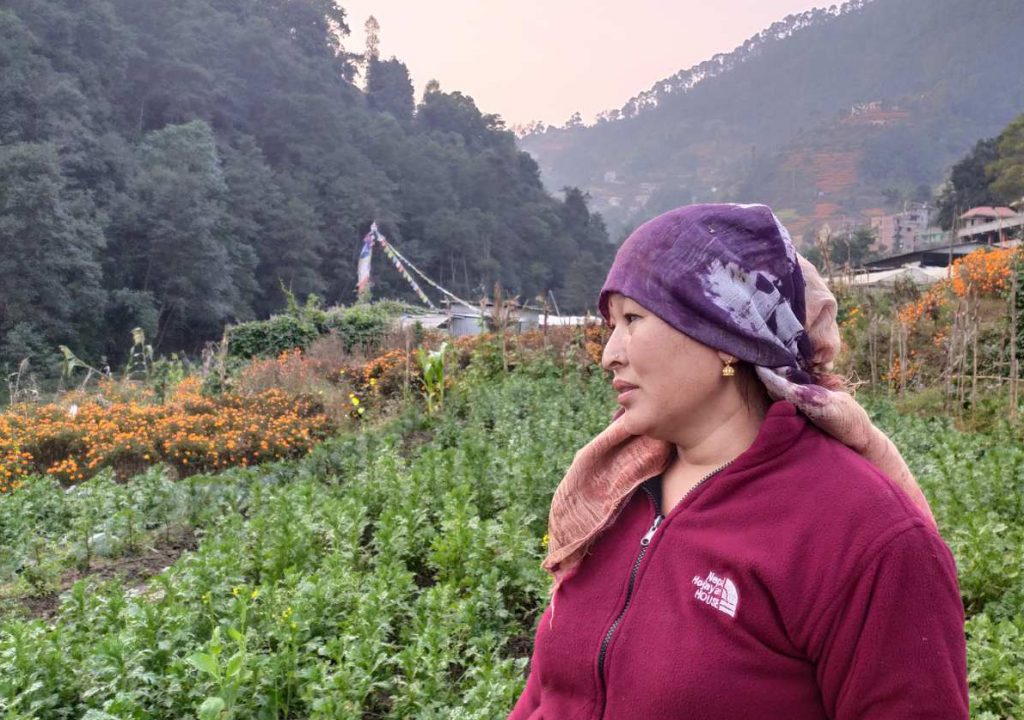 Soon, Lama began accompanying her mother-in-law and father-in-law in the flower fields to plant flower seeds and saplings, water them, care for them, and pick them.
Most people in Nepal still think that flowers can be planted for the family's aesthetic and religious needs. It has not been a long time since floriculture has been developed as an industry. Yet, for this village within the Kathmandu valley, flower farming has been the way of their life for decades now.
The village steals the limelight from the Kathmandu press around Tihar every year as if the villagers plant flowers targeting the annual festival. But, surprisingly, this village sells flowers around the year as floriculture has been the main income source for most of the families.
Not a festive trade
Seeing her in-laws earning some good money out of flower farming, Lama was soon assured that this job was the best choice available for her and her family. She has not given any second thought to her decision since.
"All flower farmers here cultivate different species of flowers," she says before identifying them in Nepali, "They grow in different seasons. However, we plant most of them including different species of marigold, globe amaranth and chrysanthemum in the monsoon and they flower around Tihar."
Before the winter reaches its peak, the locals plant another batch of flowers. Some variants of marigold are cultivated again.
Lama's farm spreads around three ropanis (around 1,526 square metres) of land. Almost two-thirds of the land is not theirs but rented. She says she has been making some Rs 20,000 per month by selling flowers on an average.
Lama states, "For us, Tihar is the best time to make most out of selling flowers as one full container of marigolds will be sold at around Rs 400-500. In the usual times, the same amount of flowers is hardly sold at around Rs 80-100."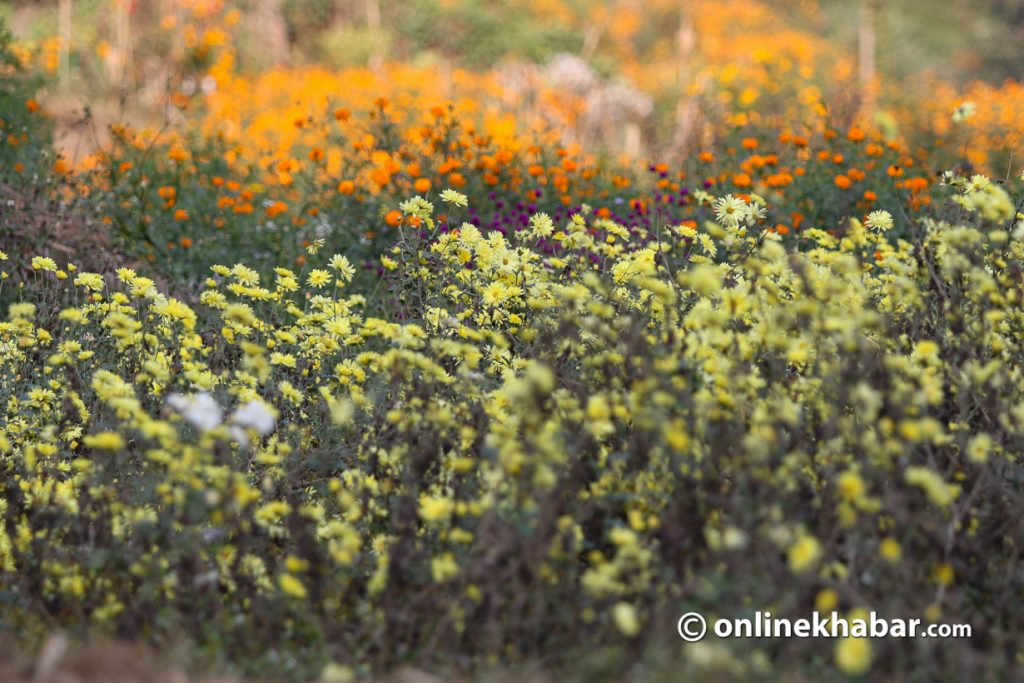 Lama's neighbour Kamala Tamang also says she is fully dependent on this profession for everything from looking after her teenage daughter and son single-handedly to managing expenses of her farm sprawled around six ropanis (around 3,050 square metres) of land. Likewise, for Bishnu Shrestha, the money she makes out of floriculture has been the source of additional income for her family.
A community's legacy
As per the locals, flower farming in this locality was first initiated by the Putuwar community. Although their traditional occupation is said to be carrying goods as porters, they began floriculture in the area, informs the ward chair.
Because Putuwars are considered a low-caste group among Newars of Kathmandu, people from other ethnic groups at first were reluctant to adopt floriculture also. Even people used to criticise flower sellers for the same reason.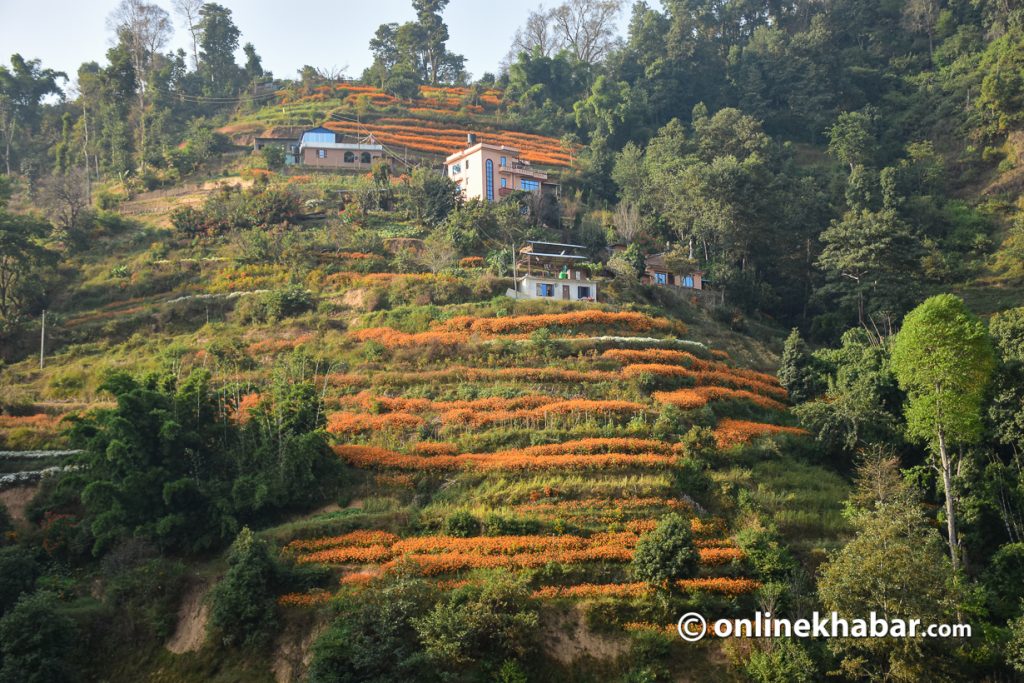 But, along with the change in time, the locals gradually changed their perception, and as of now, almost every house has accepted and adopted this work as either their primary or secondary source of income.
Entire village into one profession
The Nagarjun municipality informs around 70 'groups' in this village have registered their flower farms. Besides these groups, some individuals have also started flower farming on their own. Those who do not have their own land rent land from neighbours.
The municipality's ward 3 chairman Prem Lal Shrestha says around 85 per cent of the economically active population in his ward are engaged in floriculture.
"Therefore, it would not be wrong to say that almost every house in this ward is involved in commercial flower farming," states the chairperson.
"Flower farming has been in existence here since at least 30 to 40 years ago although it was not commercialised back then," informs Shrestha.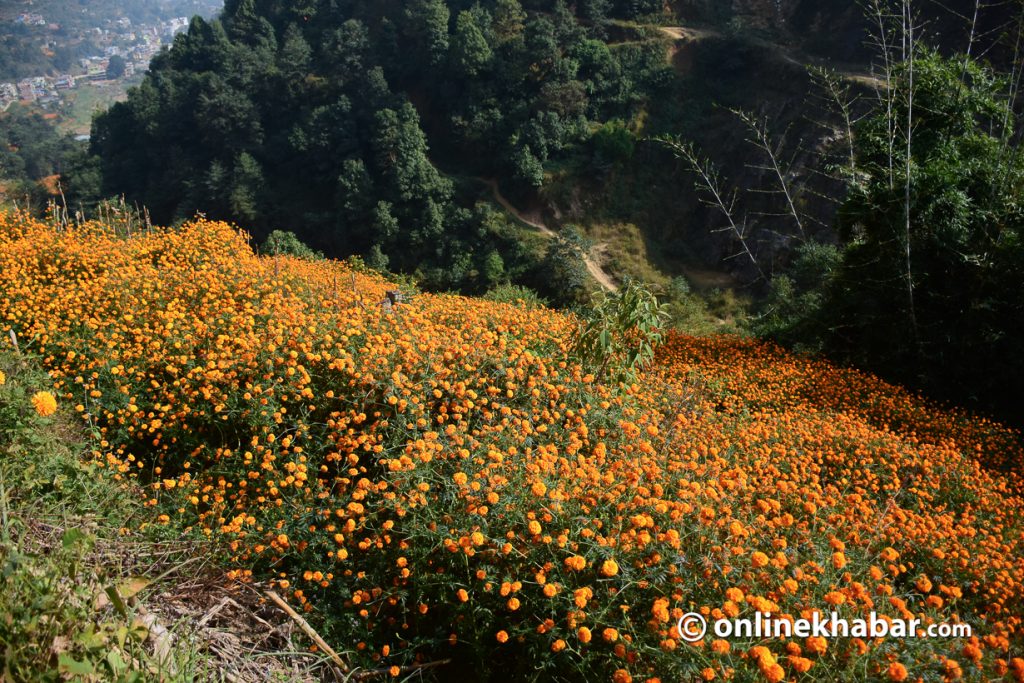 According to him, very few locals were commercially involved in this business in the early days. However, along with time, gradually almost the whole village started flower farming.
But, the journey into commercialisation is also not that short as it has already been 15 to 20 years, confirm the farmers as well as the ward official.
Regularly, the main market for Ichangu's flowers in the valley is Budhanilakantha, Pasupathinath, Ason, Indrachok, and Swayambhu, according to him. But, in peak seasons such as Tihar, farmers are seen carrying flowers on their back to other destinations also starting from the wee hours, he says.
Local govt's support
To make this business more profitable to the farmers, the municipality has been conducting training and orientation classes once a year, informs the ward chair.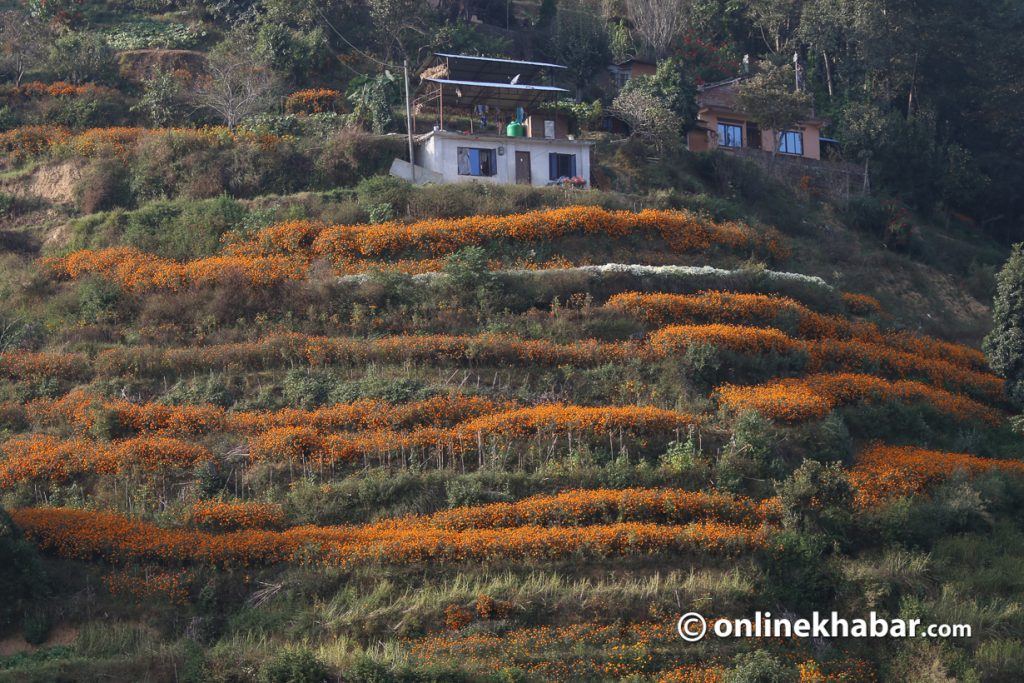 He explains, "Farmers are taught to make bouquets and how to promote and advertise their flower businesses. We conduct the classes by gathering the groups of flower farmers registered in the ward office." Meanwhile, the municipality occasionally offers some funds for the farmers, Shrestha says, adding the Bagmati provincial government also supports such initiatives.
However, the municipality does not have any special programme to motivate the farmers during the Tihar festival.
"But, we are helping the farmers access useful information. As many vendors know this place, already famous for flower farming in the valley, and come to this place themselves to buy flowers in bulk, there is not much problem for finding the market."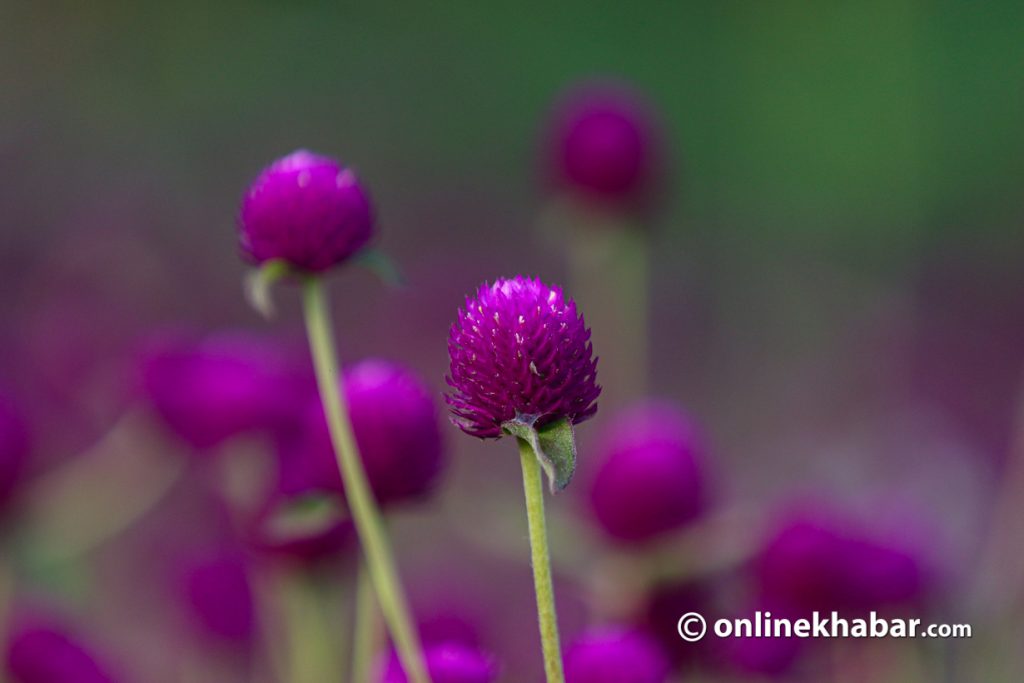 Shrestha claims thanks to the promotion of local government's like his municipality, the country has become self-sufficient in flowers at this Tihar festival.
---
From the archive