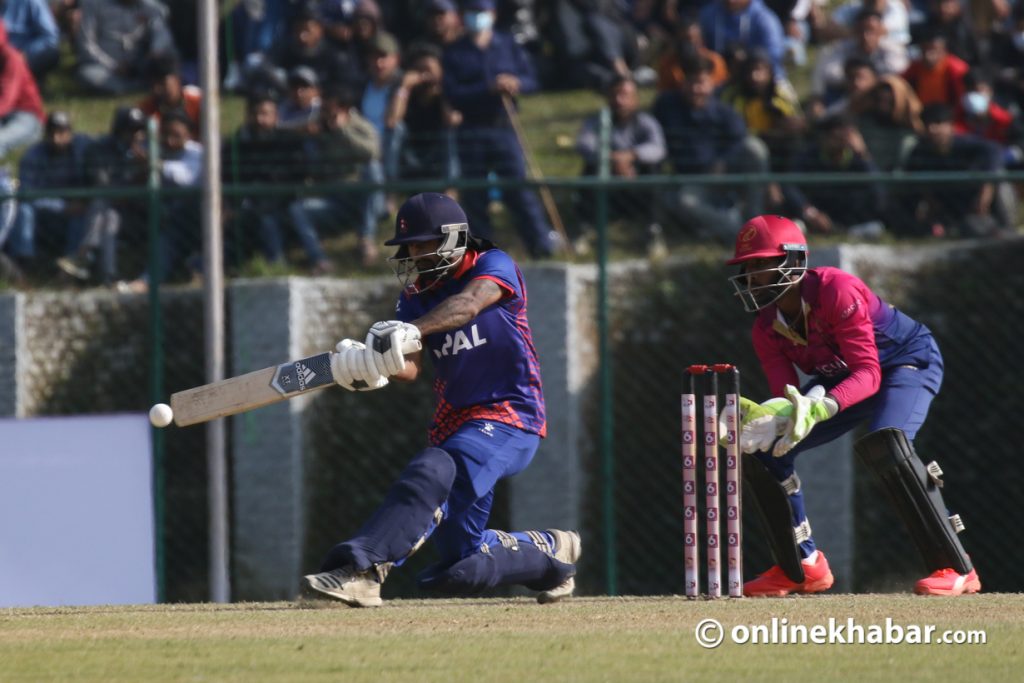 Kathmandu, January 17
The Cricket Association of Nepal (CAN) has announced the dates for the ICC Cricket World Cup League 2 series against Namibia and Scotland. The series will be held at TU Cricket Ground in Kirtipur from February 14.
With the first match of the series less than a month away, CAN has still not filled the position of the cricket team's head coach which has been vacant since Manoj Prabhakar resigned following a series of poor results.
The 2019–2023 ICC Cricket World Cup League 2 is the first edition of the ICC Cricket World Cup League 2, a cricket tournament which forms a part of the 2023 Cricket World Cup Qualification process. The tournament is being played from August 2019 to February 2023, with all matches played as one-day internationals (ODIs).
Nepal currently have 18 points and are in the sixth place only above Papua New Guinea with eight wins in 24 games. League 2 was Nepal's only chance at direct entry into the global qualifiers of the World Cup that is due to take place in India in October. But, given the performance of the team, that door has closed now.
Nepal's poor performance in League 2 also means that they are likely to lose ODI status.
Nepal's cricket team has been in turmoil of late. Coaches have changed repeatedly as have captains along with the structure of the team.
CAN has announced a call of applications for the national team coach but has not hired one yet. According to CAN officials, it has received over two dozen applications.
Acting Secretary of CAN, Prashant Bikram Malla, informed the work of shortlisting the applications is underway. He is also the coordinator of the coach recruitment committee, which includes ICC representatives.
Malla says this five-member committee will sign a contract with the new coach within a week and players will be called for a closed camp immediately.