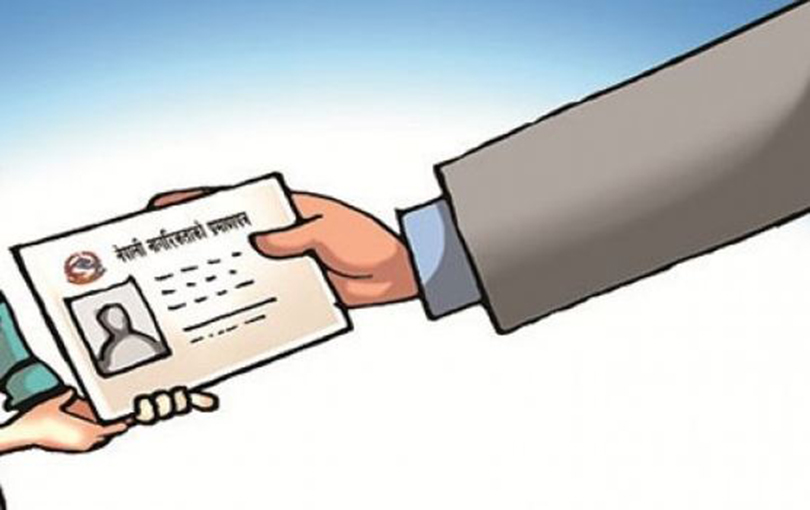 Kathmandu, August 18
The House of Representatives on Thursday endorsed the controversial citizenship bill, rejecting the president's call for reconsideration.
The bill was put to vote today without changing anything, and the majority of the lawmakers approved it. There were 135 votes in the favour whereas 60 were opposing votes.
Before that, the House deliberated on the bill for over seven hours, during which lawmakers of the ruling parties spoke for the bill's endorsement and the opposition lawmakers called for reconsideration.
Now, the bill will be sent to the National Assembly, which is also likely to endorse it given the ruling side's majority there.
On Tuesday, the ruling alliance had already decided it would not revise the citizenship bill as suggested by the president, claiming the head of the state's move was politically motivated.
This decision is likely to further escalate the tension between the executive government and the ceremonial head of the state.
When a bill is sent to the president for the second time, she will not have any alternative to enacting this, according to the constitution's article 113(4).
The second amendment to the Citizenship Act was aimed at addressing concerns of the Madhesh-centric parties and the Non-resident Nepali Association. However, it was drawn into controversy citing the citizenship bill did not bar foreign women marrying Nepali men from getting citizenship easily.
Self-claimed nationalist activists have expressed concerns that loose citizenship provisions in Nepal could give the dominating India to gradually push its citizens to Nepal and perpetuate its control over the small county.