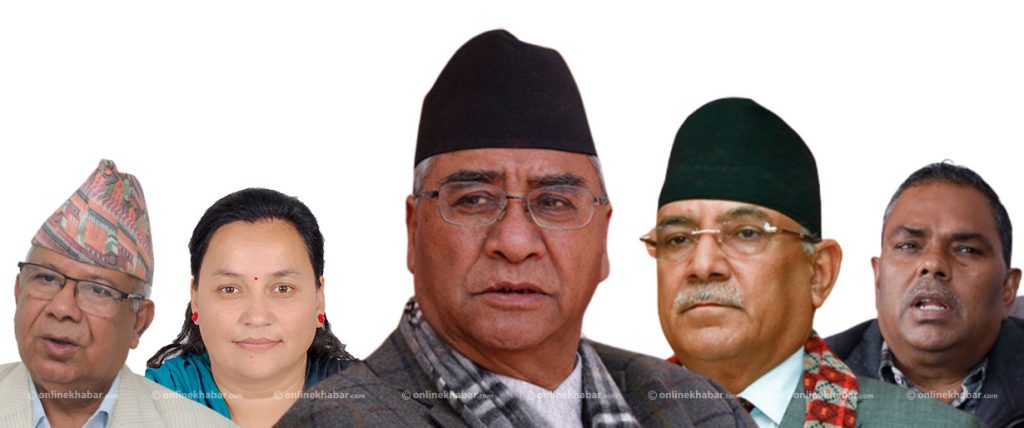 Kathmandu, August 16
The ruling alliance says it will not revise the citizenship bill as suggested by the president, claiming the head of the state's move was politically motivated.
This decision is likely to further escalate the tension between the executive government and the ceremonial head of the state.
A meeting of the alliance held in Kathmandu on Tuesday afternoon decided to make the government table the citizenship bill without any change at the parliament.
When a bill is sent to the president for the second time, she will not have any alternative to enacting this, according to the constitution.
The second amendment to the Citizenship Act was aimed at addressing concerns of the Madhesh-centric parties and the Non-resident Nepali Association. However, it was drawn into controversy citing the citizenship bill did not bar foreign women marrying Nepali men from getting citizenship easily.
Self-claimed nationalist activists had expressed concerns that loose citizenship provisions in Nepal could give the dominating India to gradually push its citizens to Nepal and perpetuate its control over the small county.
The main opposition, CPN-UML, despite not officially making strong protests in parliament, had unofficially called the president to not endorse the citizenship bill. President Bhandari was a member of the party before her election to the top office in 2015.
This perhaps is the second biggest conflict between the executive government and the ceremonial head of the state in the republic of Nepal since 2008. In 2009, President Ram Baran Yadav revoked the Pushpa Kamal Dahal-led government's decision to sack Nepal Army Chief Rookmamgad Katwal. The move had led to the end of Dahal's premiership.
As in the 2009 case, President Bidya Devi Bhandari's decision now has also divided the nation between for and against the president and the government.