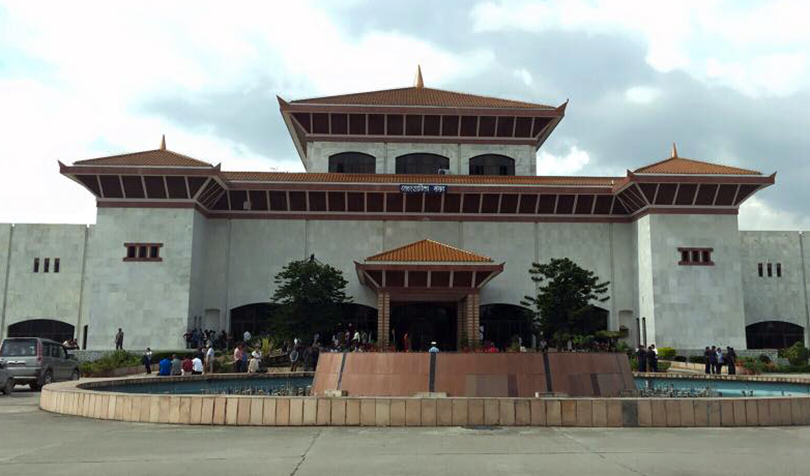 Kathmandu, June 4
The House of Representatives is unlikely to elect its deputy speaker during this session also though it has already been five months since the position turned vacant.
Instead, the government is likely to end this session within the third week of this month, after endorsing the constitution amendment bill proposed to revise the national emblem.
The deputy speaker's election is unlikely anytime soon as the ruling Nepal Communist Party is unwilling to let the main opposition Nepali Congress get the position even though it does not have any other viable option. The NCP's support is a must for anyone to get elected because the party commands majority in the House.
The constitution requires the speaker and deputy speaker of the House to represent different parties and different genders. Therefore, being Agni Prasad Sapkota of the NCP elected the speaker, the deputy has to be a woman representing a different party.
Besides the NCP, there are Nepali Congress, People's Socialist Party Nepal, Rastriya Janamorcha, Rastriya Prajatantra Party, and Nepal Workers and Peasants Party in the House. The RPP and the NWPP have one lawmaker each, both men. The Rastriya Janamorcha has a female lawmaker, but the party has denied the offer for a deputy speaker.
Hence, the NCP has to support either the NC or the PSPN, but both are hostile to the government now.
"But, we are not required to do the election this session," the NCP parliamentary party deputy leader and Prime Minister KP Sharma Oli's confidant, Subas Nembang, says.