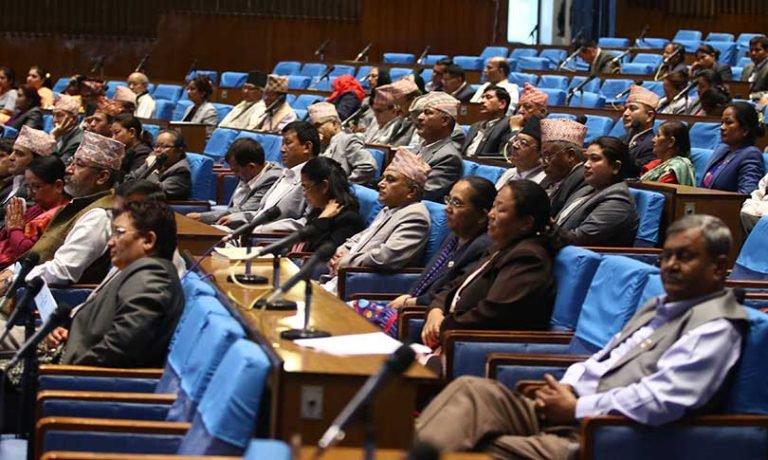 Kathmandu, February 28
The Federal Parliament Secretariat on Thursday postponed the House of Representatives meeting scheduled for this afternoon till Friday.
The Secretariat's General Secretary Manohar Prasad Bhattarai informed that the meeting could not be held today as the government has announced to observe the national mourning on death of Minister for Culture, Tourism and Civil Aviation Rabindra Adhikari among seven in a helicopter crash yesterday.
The next meeting will be held at 3 pm on Friday, according to Bhattarai.
He informs that Speaker Krishna Bahadur Mahara postponed the meeting as per Rule 6.3  of the House of Representatives Rules.