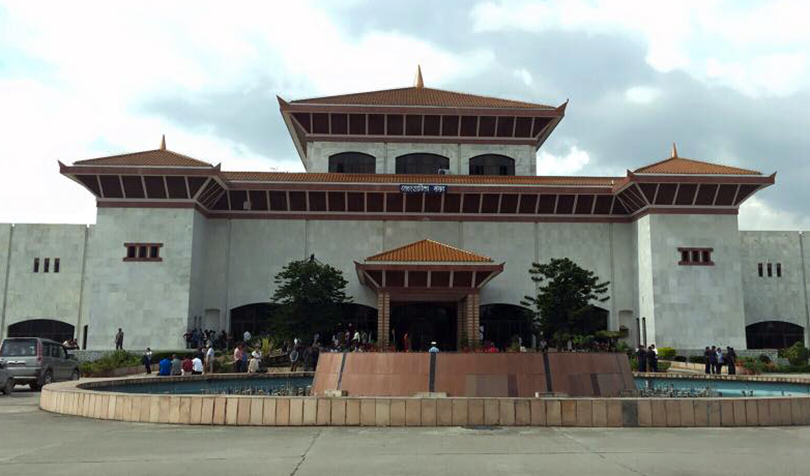 Kathmandu, December 31
The Federal Parliament Secretariat has postponed the meeting called for Wednesday afternoon till Sunday, January 12, 2020.
The secretariat's notice says the meeting "could not take place due to special reasons," but it is apparent that the ruling Nepal Communist Party's failure to pick its candidate for the speaker's election resulted in the deferral.
Earlier, when the House held its meeting of the current session on December 20, the secretariat had decided to begin the election process on December 27. After the NCP could not choose its candidate, the meeting called for December 27 was postponed for tomorrow.
The ruling party is divided on who should be the party's candidate in the election. Prime Minister KP Sharma Oli wants Subas Chandra Nembang whereas executive chairman Pushpa Kamal Dahal is pushing for agreement on Agni Sapkota's name. Meanwhile, Deputy Speaker Shiva Maya Tumbahamphe has also staked her claim in the position, refusing to resign as requested by the party.
Unless Tumbahamphe resigns, the party cannot field its candidate for the speaker as the constitution has it that the two officials should represent different parties.