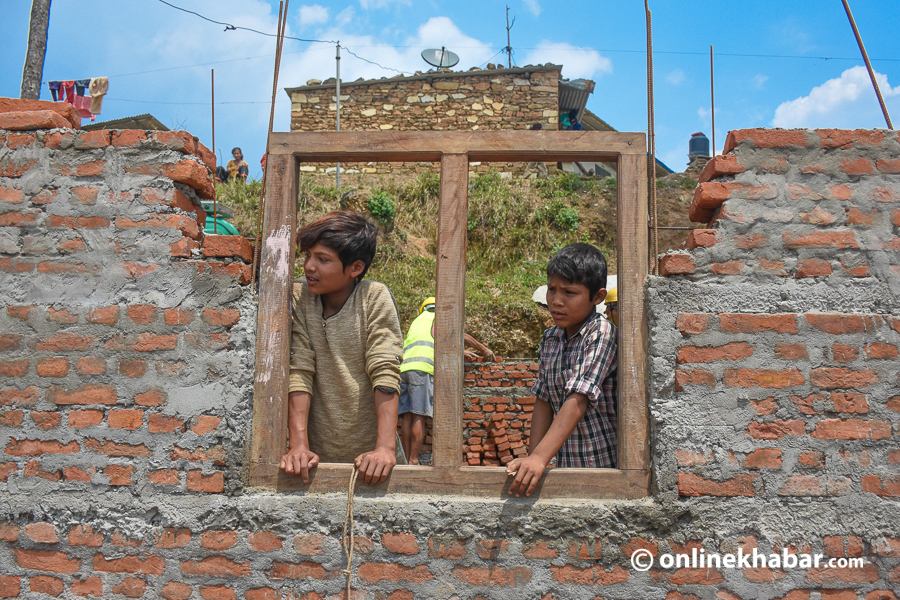 Samir Nepali and his younger brother Sushil were 10 and eight when the 2015 earthquake destroyed their house in Indrawati village of Sindupalchowk. Following the tragedy, the elder boy began working for a jewellery shop in Kathmandu with a hope that his little earning would help the family rebuild its hope for a home.
But, it did not happen so. The series of inescapable tragedies continued: Their father committed suicide after two years. After around six months of the dad's demise, the mother also died. They are in the custody of their uncle today.
As Nepal marks the fourth anniversary of the earthquake that killed nearly 9,000 people, the wounds of Samir and Sushil are yet to be healed. There are many families like Nepalis', who are struggling to find alternative means of livelihood after their breadwinners died.
Struggle to build back lost home
After both their parents died, Samir returned home to take care of his brother. In consultation with the uncle, he launched efforts to receive the reconstruction grant from the government and construct their own house.
Samir was taken by surprise when he learned that the father spent the first tranche of reconstruction grant without laying a foundation stone for the house.
But, he did not lose his hope. "I believe every dog has its day. Hence, I thought we would find our luck one day," a serious Samir recalls his past.
Luckily enough, it did not take much time to get his hope materialised. Through a mediation of the ward office, the United Nations Development Programme has begun building a small house for the Nepali brothers recently.
Chairman of Indrawati Rural Municipality-8, Bakhan Singh Tamang, visits the under-construction house frequently. "If they had not received construction materials worth Rs 50,000 from the UNDP, the two brothers would have been roofless forever," he says, adding masons who are receiving a training course from UNDP are constructing the Nepalis' house for free.
But, home is not enough
The 685 square feet land in which the house is being built belongs to their grandfather. This is the only real property that the family owns. Samir has already left school, and he is now wondering how he can sponsor his fourth grader brother.
Samir thinks that goat farming can be a good option to make his living. He has heard that some nongovernment organisations provided goats and built goat sheds for poor farmers of neighbouring villages. He wishes that he could be one among them.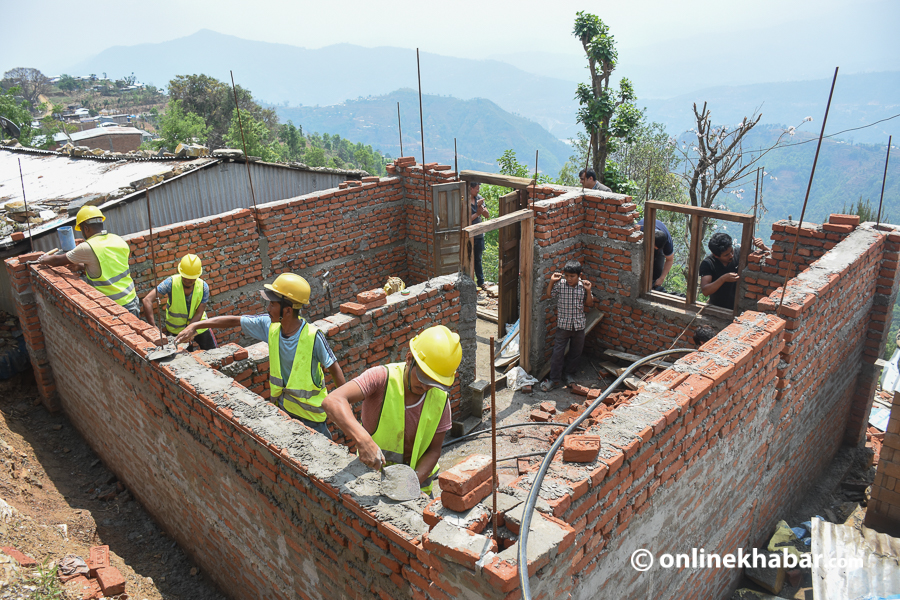 As the housing reconstruction is almost over in the villages, now it's time to think about livelihood of earthquake survivors, suggests Bhotekoshi Rural Municipality's Vice Chairman Dabuti Sherpa Lama. "Many people already left the village after the earthquake," she says, "The number of people leaving the village will significantly go up if the livelihood is not easy."
Realising the need of better livelihood options, some local governments have already started support programmes for villagers. For example, Shailung Rural Municipality in Dolakha has been providing goat farming and commercial vegetable farming training, according to Ward 4 chair Bharat Dhungel. The programme is being implemented by the UNDP with support from European Union Humanitarian Aid and Civil Protection (ECHO).
Meanwhile, Indrawati Rural Municipality has assured that it will help the farmers access the market to sell their produce. It means if Samir gets some goats from any agency, the local government will help him sell them for meat.