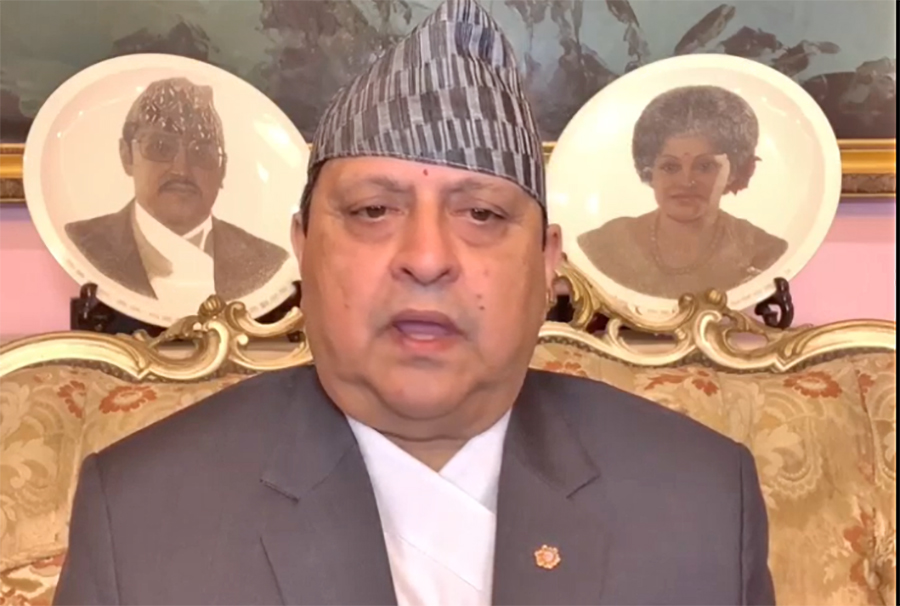 Kathmandu, September 30
Five days ahead of Bijaya Dashami (Dashain Tika), former king Gyanendra Shah issued his Dashain greetings video that is more than a statement about people's frustrations with political parties than festive greetings.
Shah's aide Phani Raj Pathak posted the video on his Facebook page on Friday morning, in which the former monarch read a strong-worded written statement that describes how the parties have failed to live up to people's expectations despite them leading the abolition of monarchy in the country one and a half decades ago.
Once again, Shah reiterated that Nepal's nationality is at stake now and the country now needs a strong pillar to hold it.
Gyanendra Shah also expressed his concerns that the country's cultures and civilisations are being attacked by external forces.
Hinting at the upcoming parliamentary elections, Shah said, "The country today is seeking a system, organisation and representatives that can work for the nation and the people honestly and accountably."