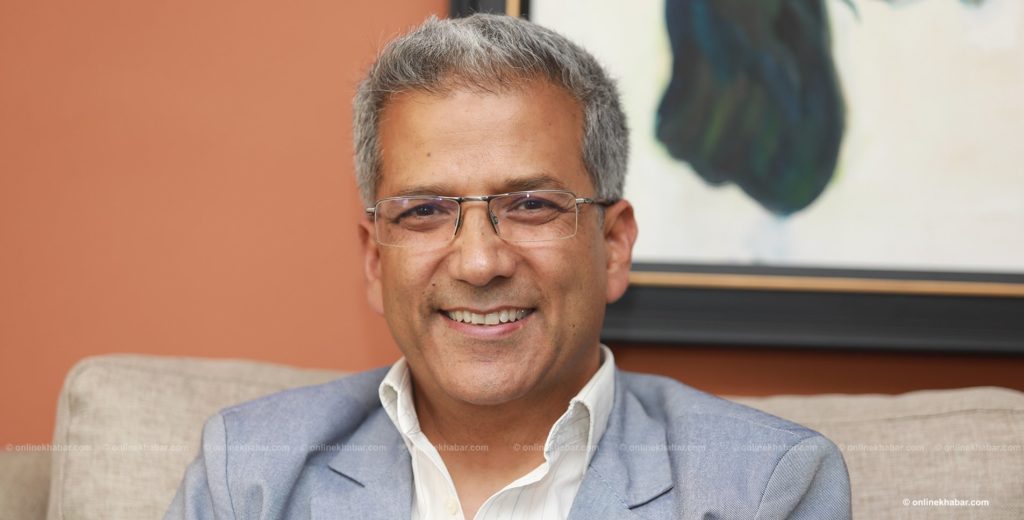 Kathmandu, August 30
Journalist-turned-politician Rabindra Mishra is planning to join the Rastriya Prajatantra Party (RPP) before filing his nomination for the November 20 House of Representatives elections, inform people privy to recent communications.
The founder of the Sajha Party announced his resignation from the top position of the Bibeksheel Sajha Party after its poor performance in the local elections in May. Legally, he is still a member of the party but has been carrying out political activities individually.
In July, Mishra advanced his controversial Nation above Notion idea to demand the reinstatement of a constitutional monarchy and the Hindu(-Buddhist) state, and the abolition of federalism in the country. These are also the agenda of the RPP.
A source says RPP Chairman Rajendra Lingden is already positive about Rabindra Mishra joining the party, but things are not clear yet as the seniority order of Mishra, Bikram Pandey and Buddhiman Tamang is not decided.
Meanwhile, Mishra has recently met CPN-UML Chairman KP Sharma Oli, reportedly expecting the UML backing for his candidacy in Kathmandu-1. A source says Oli is also positive about the request.