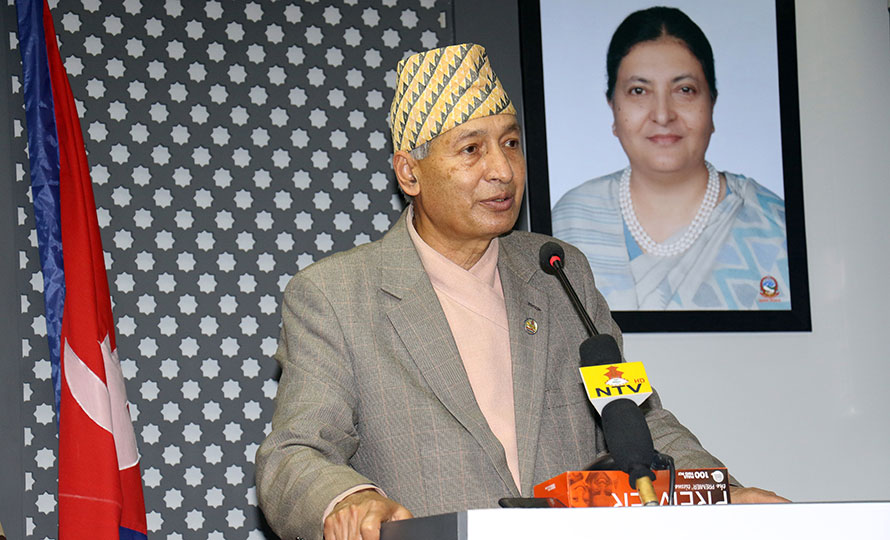 Kathmandu, August 22
The government has decided not to hospitalise Covid-19 patients who do not show symptoms.
According to a cabinet decision made on Thursday, only the symptomatic patients will be hospitalised. The asymptomatic ones will be asked to isolate themselves at home. In case they cannot meet standards for isolation at home, they will be kept at isolation centres.
The government spokesperson, Finance Minister Yuba Raj Khatiwada, made the decision public during a press meet in Kathmandu on Friday evening.
The decision follows a continuous increase in the number of active Covid-19 cases in the country, resulting in a shortage of isolation beds at hospitals.
Meanwhile, the government has decided to construct a 6,000-bed isolation centre in Kathmandu. The number of Covid-19 cases is sharply increasing in Kathmandu.
Regular flights from some countries to resume on Sept 1 
The government also decided to resume regular flights from and to the countries where PCR tests for coronavirus are easily available, from September 1. Khatiwada said Nepalis living in those countries and foreigners working for diplomatic agencies could come to Nepal on regular flights after submitting a negative report of the coronavirus test done within the last 72 hours.
Meanwhile, the government said it would soon publish the schedule for the chartered repatriation flights for the Nepali workers stranded abroad.