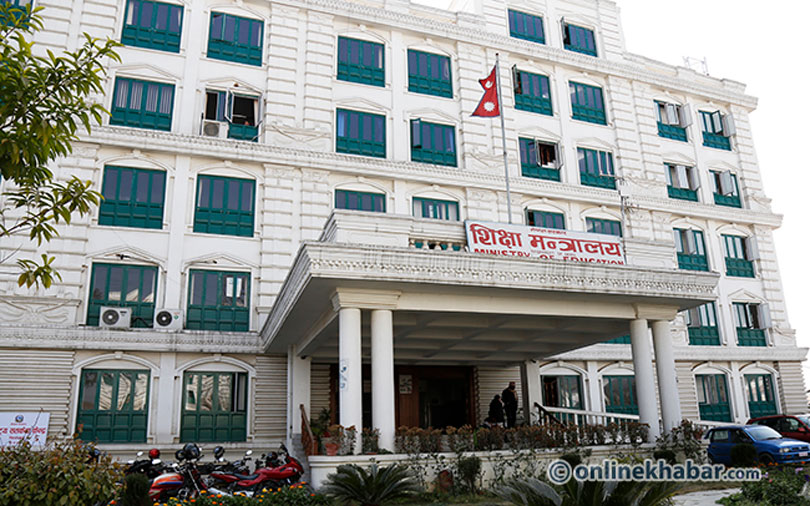 Kathmandu, July 9
The Ministry of Education, Science and Technology has clarified that the Vice-Chancellor of Nepal Sanskrit University, Prof Dr Kul Prasad Koirala, had not taken any permission for his scheduled visit to Canada.
After it received a severe criticism from various walks of life for barring the official form flying on Saturday night, the Ministry's spokesperson Baikuntha Prasad Aryal issued a statement to say that his vist was not approved by the concerned authority.
"As per the law, anybody holding a public post must take permission from the concerned authority before going to a foreign event representing the public post. But, the Vice-Chancellor did not take permission from the chancellor, the pro-chancellor or the Ministry before the visit," read the statement.
Vice-Chancellor Koirala was scheduled to fly to Canada leading a seven-member delegation to take part in the 17th World Sanskrit Seminar. But, police took him under control one hour before boarding the flight stating that the Prime Minister wanted to see him.
Staff at the PM's residence made him wait till 8 pm that day before informing that the PM did not have time for him. Then he was forced to return home.