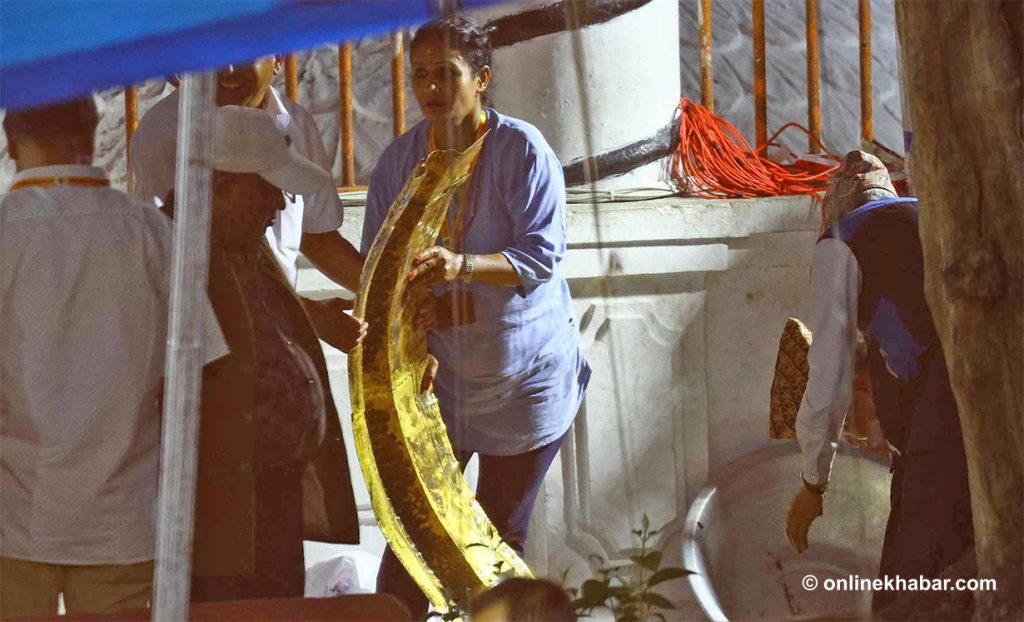 Kathmandu, October 2
The Commission for the Investigation of Abuse of Authority (CIAA) has filed a case in the special court against three people including then member-secretary of the Pashupati Area Development Trust (PADT) Pradip Dhakal, PADT then treasurer and current member-secretary Milan Kumar Thapa and storekeeper Arun Kumar Shrestha.
A case has been filed in the Special court on Sunday on charges of corruption, said the CIAA spokesperson Bhola Dahal.
CIAA claims around 1.5 kilograms of gold was embezzled while installing the jalahari at the temple. The case was filed against the accused in this regard.
They are accused of embezzling Rs 11.7 million, equivalent to the market value of the aforementioned gold. The member secretary of the fund, Dhakal, has already been implicated in a corruption case for allegedly amassing illicit wealth.
Furthermore, Thapa, who served as the treasurer of the fund at the time and also acted as the coordinator of the Jalahari Construction Committee, was appointed as member secretary before his term officially concluded.