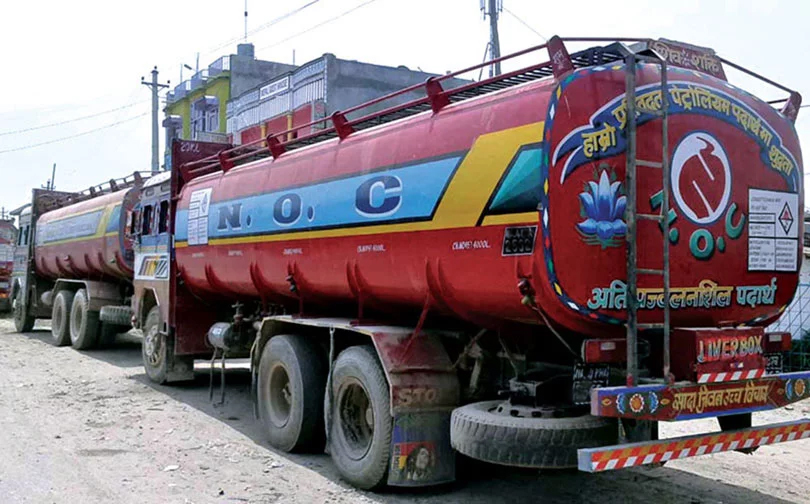 Kathmandu, August 11
Nepal Petroleum Transport Entrepreneurs Association has announced it will launch a strike across Nepal if the government does not increase their transportation fare. This has once again sparked fears of a possible fuel crisis across the country.
The fuel transporters association says that it will stop supplying all types of petroleum products from August 18 if the demands are not met.
This comes after Nepal Oil Corporation, despite stating it will increase fares, failed to fulfil its promise. The transporters demanded the NOC increase the fare as it says it cannot continue transporting fuel at the rate given by NOC. The transporters also requested the NOC to bear all costs of transportation.
The fuel transporters have asked the NOC to increase transportation fares by three per cent to 16 per cent depending on the route. But, the NOC has said this is too much and it does not want to increase transportation fares at a time when fuel prices are at an all-time high.
The NOC believes increasing the fare will mean a rise if fuel prices, which it knows will be taken negatively by the general public.
"We might hike their transportation fare by up to seven per cent," says an NOC official.