The appointment of Om Prakash Mishra as the Chief Justice of Nepal's Supreme Court after the Parliamentary Hearing Special Committee endorsed his name has been the most highlighted issue on the front pages of major Nepali and English broadsheet dailies published from Kathmandu on Tuesday. Likewise, the announcement of resignation by a member of the committee formed to probe the murder of Nirmala Pant in Kanchanpur has also received significant attention.
Other political, sociocultural and financial issues have also been featured on the broadsheet covers.
Important
Joshi welcomes Mishra as Chief Justice
Following the appointment of new Chief Justice Om Prakash Mishra, seniormost Justice Deepak Raj Joshee has returned to work and welcomed Mishra to the Court, according to media reports. Joshee was rejected by the Parliamentary Hearing Special Committee for the top position, and he was on a leave since then.
Republica claims the ruling Nepal Communist Party has warned of forwarding an impeachment motion against Joshee if he continues his job.
Govt calls disgruntled group for talks
Gorkhapatra and Nepal Samacharpatra report that a talks team formed by the government has called various disgruntled political groups to come to the negotiation table assuring the government will address genuine demands.
The team headed by ruling Nepal Communist Party's lawmaker Som Prasad Pandey organised a press conference yesterday to make the announcement. According to him, the team has already begun talks with four groups informally.
Ignored
Oli, Dahal preparing for Cabinet reshuffle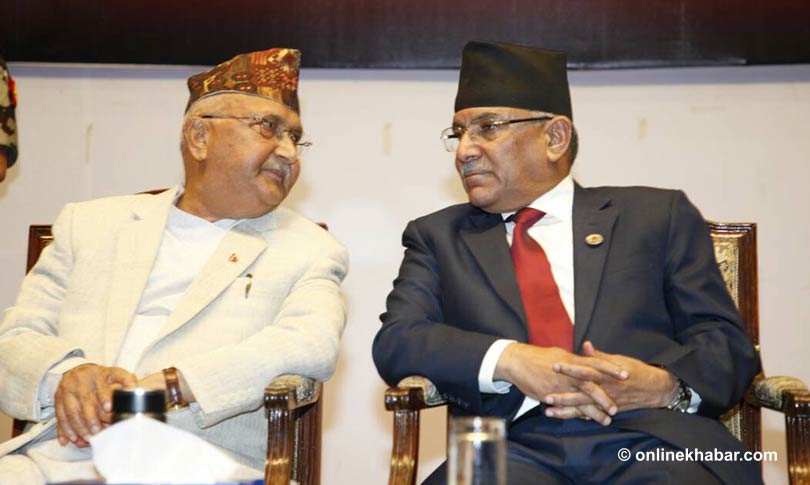 As two chairpersons of Nepal Communist Party, KP Sharma Oli and Pushpa Kamal Dahal, held a meeting yesterday, they also discussed recalling some ministers from the Cabinet so as to enhance the government's performance, according to Nepal Samacharpatra.
Citing an anonymous source, the report claims Rabindra Adhikari, Raghubir Mahaseth, Lalbabu Pandit, Ram Bahadur Thapa and Matrika Yadav are likely to be replaced by a new set of leaders.
Budha resists party order to quit for Bamdev Gautam
Ruling Nepal Communist Party's lawmaker Dhan Bahadur Budha has resistered the party's directive to resign from the House of Representatives so as to let the party's senior leader Bamdev Gautam contest for the position, Naya Patrika reports in a brief story.
The lawmaker elected from Dolpa district of Karnali province did not agree to quit as per suggestions from his cadres, according to the report.
Therefore, the party is now searching for a new place for Gautam to contest the elections.
Irregularities suspected in Sajha Prakashan
Nagarik reports in a snippet that the Ministry of Education formed an investigation team to probe into suspected irregularities in Sajha Prakashan, a government-owned book printing house.
Sajha had received paper worth Rs 10 million to print 60,000 school textbooks from Janak Education Material Centre, but it is yet to submit how the paper was used, according to the report.
Modi delays receiving EPG report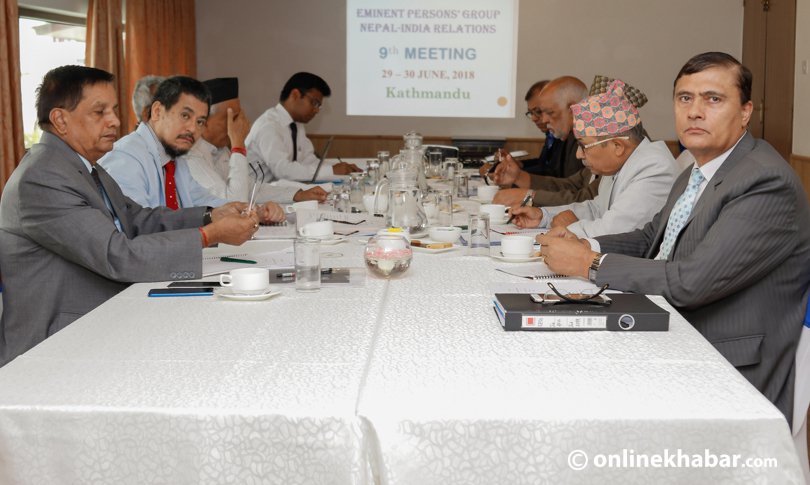 Republica reports in a two column story that Indian Prime Minister Narendra Modi has delayed receiving the report prepared by Eminent Persons' Group on Nepal-India Relations, a joint group of experts formed to recommend measures to improve bilateral ties. The delay in submission of the report has raised serious doubts in Kathmandu about New Delhi's commitment to implementing the recommendations, according to the report.
2.45 million trees to be chopped down for second international airport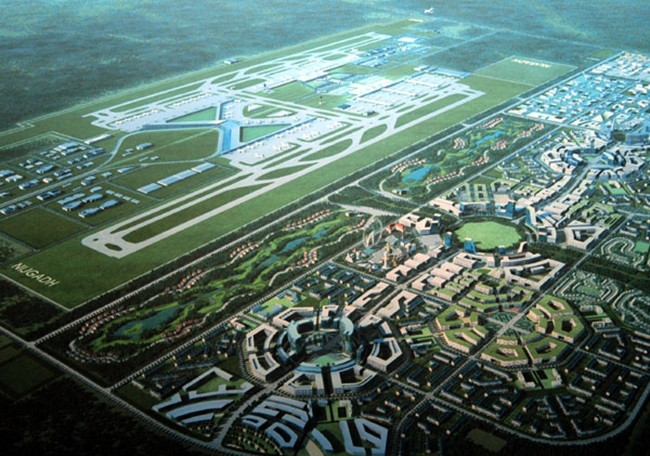 Around 2.45 million trees are going to be chopped down to construct the second international airport in Nijgadh of Bara district, according to a report in The Himalayan Times.
The Ministry of Forests and Environment is all set to forward a proposal to the Cabinet to approve its plan, the report informs, adding the number was decided by Environment Minister Shakti Bahadur Basnet and Tourism Minister Rabindra Adhikari today.
Interesting
Open competition to select contractor for West Seti
After China's Three Gorges International withdrew, the government is preparing to select the new contractor for ambitious West Seti Hydropower Project through an open competition, Karobar reports in a three column story.
The Insurance Board of Nepal is preparing to make a decision in this regard from the next meeting to be held within few weeks.