Major broadsheet dailies published from Kathmandu today, English and Nepali alike, have given priorities to diverse issues from politics to economics and sociocultural affairs today. Many news reports have published stories of political atmosphere developed after the visit of Indian Prime Minister Narendra Modi here. On the other hand, the unification process between CPN-UML and CPN-Maoist Centre has been significantly slowed down and it has also received prominent attention from broadsheet editors today.
Important
UML-Maoist Centre merger halted?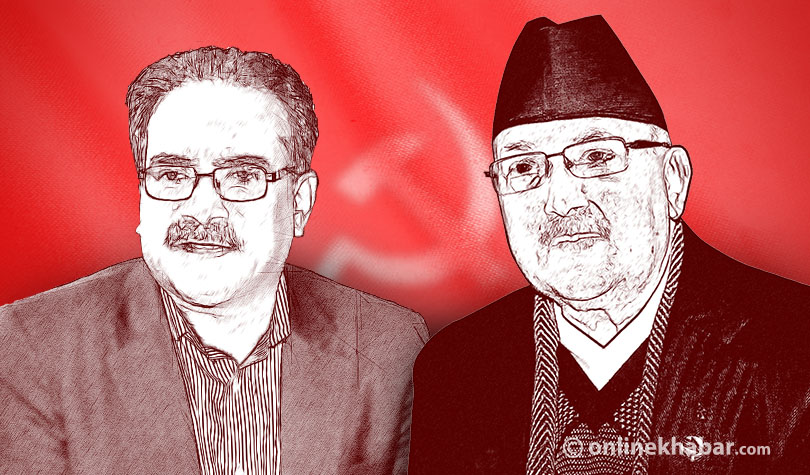 Lead stories in Annapurna Post and Nagarik have commented that the relationship between CPN-UML and CPN-Maoist Centre is turning sour though they were heading towards unification earlier.
Nagarik even claims that the unification bid has been informally halted as mutual distrust is increasing. Of late, the Maoist party has expressed dissatisfaction over decisions of the Cabinet including transfer of secretaries. Likewise, the party has complained of being excluded from discussions held to prepare the annual policy and programme and budget. Leaders of the two parties have blamed each other for the increasing gaps, the report explains.
Annapurna Post identifies five major incidents that led to the trust deficit between them. They include the decision to keep National Investigation Department under the Prime Minister's Office, secretary transfer, laying foundation stone for Arun III Hydropower Project, entry of Indian security officials for visiting Indian Prime Minister Narendra Modi's security, and budget preparation.
Local leaders complain of human resource crunch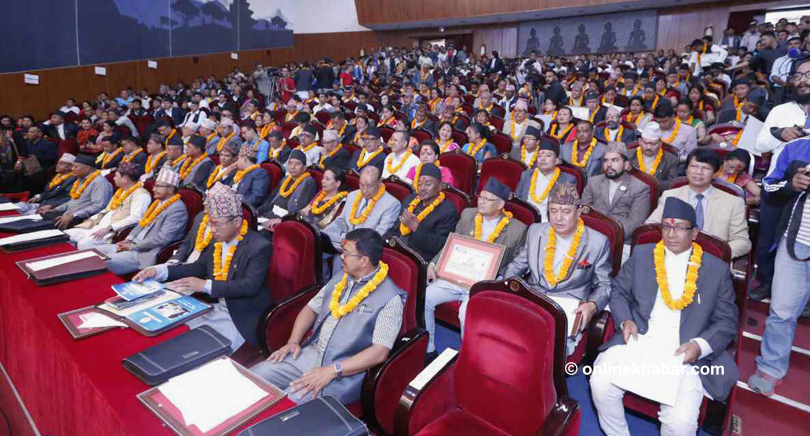 On Monday, the country completed one year since it held the first phase of local level elections after the promulgation of new constitution. In this context, many newspapers have published reports reviewing achievements and challenges of local governance in the new federal structure.
Whereas members of the public have complaints that the local leaders could not meet their expectations, the leaders also have their own complaints. A four-column story in Rajdhani says the leaders have blamed lack of sufficient human resources for inefficiency, adding they still need 7,494 staff.
Republica lead story for the day quotes Balananda Poudel, then chief of Local Bodies Restructuring Commission, to argue that local bodies should be given more time to empower themselves though their performance so far remained dismal.
Modi's silence leaves tough choices for Madhesh powerhouses on amendment
Two major Madhesh-centric parties—Federal Socialist Forum-Nepal and Rastriya Janata Party Nepal—had expected some comments from Indian Prime Minister Narendra Modi about the need to amend Nepal's constitution as he visited Nepal last weekend. However, the guest chose to stay silent over the issue, and it has pushed the parties into a quandary, reports Republica.
As leaders of the parties held a meeting with Modi in Kathmandu, they expressed concerns over the issue to the Indian Prime Minister, but Modi did not give any response. "He suggested to us to work with other parties and increase our strength," the report quotes an RJPN presidium member to say.
Ignored
Only 59 per cent of annual budget spent in 10 months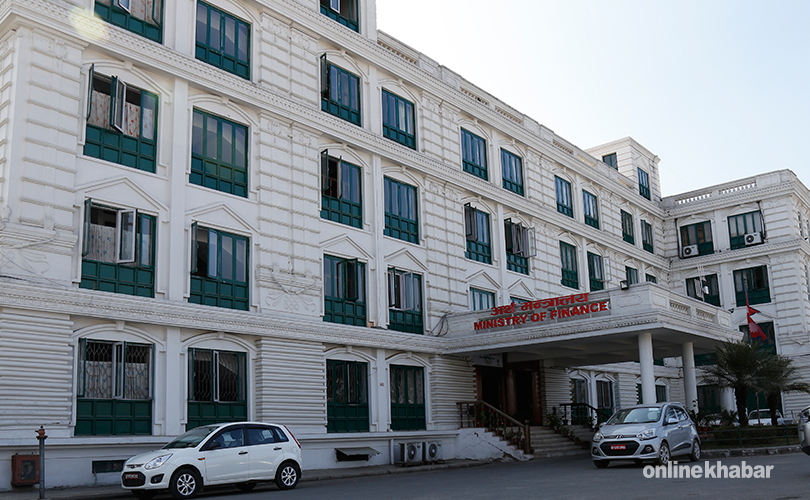 Only 59 per cent of the total budget allocated for this fiscal year has been spent till date and remaining 41 per cent (i.e. more than Rs 500 billion) needs to be spent in remaining two months, according to Naya Patrika. Till now, the amount of Rs 1.50 billion had to be spent daily. But, from now onwards, Rs 8.57 billion should be spent. The effects of work carried out so far including improvement in policy level, work performance among others could not be seen in the budget, says officials at the Ministry of Finance.
One-time limit for job reservation
The Federal Administrative Restructuring Committee has suggested providing one-time reservation to a person employed in the government service. The government will be reviewing the existing quota police adopted in 2007 and submit the report to the Prime Minister, according to Kantipur.
After an amendment to the Civil Service Act, 45 per cent of total vacant posts will be set aside for marginalised groups. The provision will be applicable to Nepali Army, police forces, and teaching jobs among others. Of the total post, women will get 33 per cent, ethnic group 27 per cent, Madhesi 22 per cent, Dalits 9 percent, differently abled 5 percent, and backward regions 4 per cent, reports The Kathmandu Post.
Quality standards set for alcoholic beverages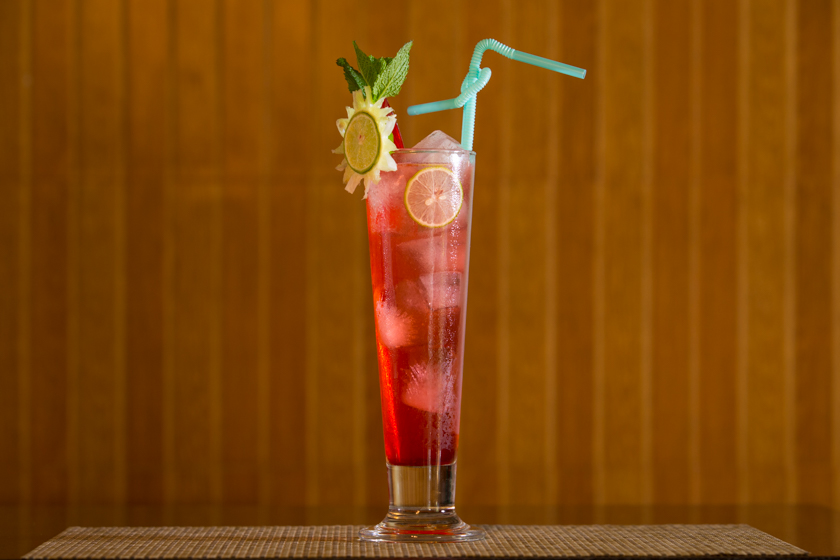 The Department of Food Technology and Quality Control said that the quality standard sets for the alcoholic beverages have come into implementation. Quality standards have been set in five alcoholic beverages including whiskey, rum, gin, vodka and brandy, according to Abhiyan.
Now, the beverage factories will have to produce the alcoholic drinks as per the standard set, according to the report.
'Nepali football's Maradona' passes away
Former Captain of Nepali national football team, Mani Shah, died at the age of 59 on Monday. He was suffering from liver disease for long. Shah breathed his last at the Thapathali-based Norvic International Hospital at 5:42 pm, reports Rajdhani.
He was named the 'Maradona' of Nepali football sector for his contribution to the Nepali football team, according to anchor story of Annapurna Post.
Interesting
Annual policies will have vision for five years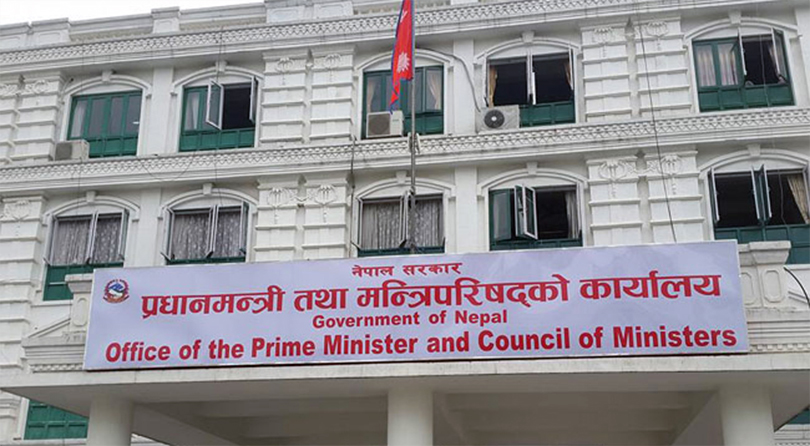 The government has directed all the ministries to come up with its annual policies and programmes with a five-year road map. The Cabinet meeting held on Monday, decided the same and President Bidya Devi Bhandari will present the policy and programmes in the Federal Parliament on May 21.
The five-year plan is said to be motivated by the likelihood of a stable government, reports The Kathmandu Post.
Smart licence renewal from six locations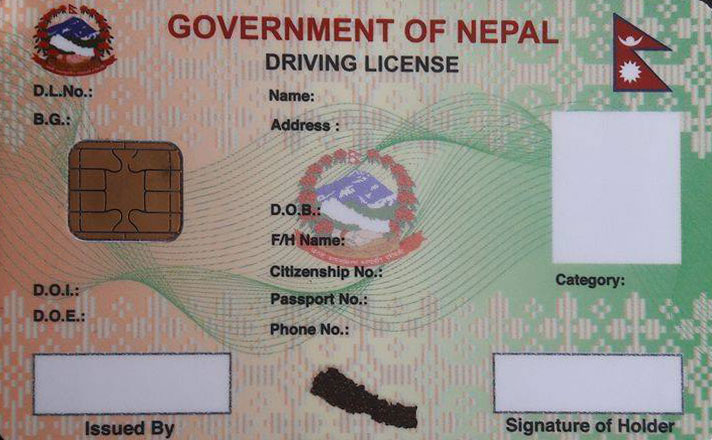 The Department of Transport Management will now be renewing the smart licence from six different locations. Keeping in mind the problems faced by the service seekers, the DoT has decided to allocate six different locations for the work, reports the anchor story of Nepal Samacharpatra.
The renewal work has already started in Biratnagar. The Department will soon tart the renewal from Ilam, Bardibas, Bharatpur, Surkhet, and Dadeldhura.
---
Published on May 15th, Tuesday, 2018 10:01 AM
---
Download Onlinekhabar App. Android click here & IOS click here . Keep in touch with us on Facebook, Twitter & YouTube.