The high alert adopted by security agencies in Solukhumbu district following fears of Netra Bikram Chand-led party's attack has been featured in most newspapers along with news of tension in the ruling party regarding who will head certain party organisations.
Here is a summary of important, ignored and interesting stories from the front pages of national broadsheets:
Important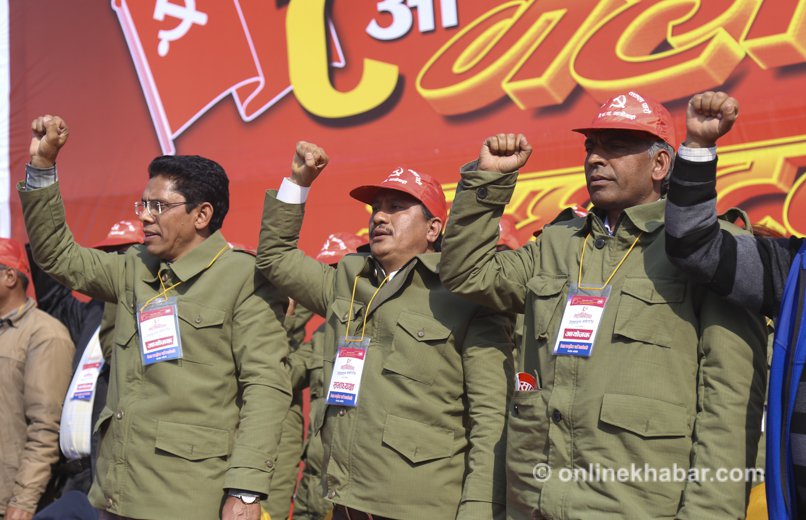 Security tightened in Solukhumbu
Annapurna Post, The Kathmandu Post and The Himalayan Times report that security has been tightened in Solukhumbu on after reports surfaced that the Communist Party of Nepal, led by Netra Bikram Chand, had planned an attack on a police post at Chheskam village in Mahakulung of Solukhumbu district, prompting concerns among high-level security officials in Kathmandu.
Nepal Police said additional security forces were sent to the area after reports of "suspicious activities" of the Chand-led party, which was branded a criminal outfit by the government in March.
The Solukhumbu local administration denied that there was an attack—or any plan of attack—on the police post by the Chand outfit. The office, however, admitted that activities of the Chand were on the rise in the district in recent days.
On the other hand, Kantipur reports that many leader within Biplav's camp are asking their leader to hold talks with the government. Many are fearing that they too will be arrested by the police. Recently, senior Biplav leader Padam Rai joined ruling party NCP after having different ideologies from that of Netra Bikram Chand.
Questions being asked regarding NCP organisational leadership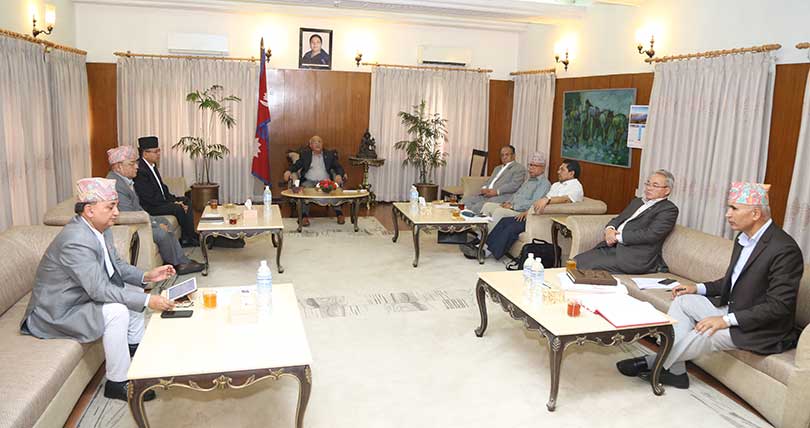 Naya Patrika and The Kathmandu Post report that a crucial meeting of the ruling Nepal Communist Party scheduled for Tuesday is likely to see an intense debate over the appointment of the head of the organisation department, just as the two cochairs will try to assuage concerns over the growing trust deficit between them.
Party insiders say Bamdev Gautam has for quite some time been making a pitch that he should be appointed the chief of the organisation department and that party cochair Pushpa Kamal Dahal could back him. This could change the whole dynamics in the party, as KP Sharma Oli, the prime minister and the other cochair, could rope in Ram Bahadur Thapa, Dahal's longtime ally, for the post.
Teacher who broke students' arm arrested
Rajdhani, Republica and Kantipur report that Laxmi Pun of Bhanu Basic School in Runtigadi Rural Municipality in Rolpa has been arrested by the police for beating up 14 students breaking arms of 5 of them. Pun beat up the students for coming late to school.
Ignored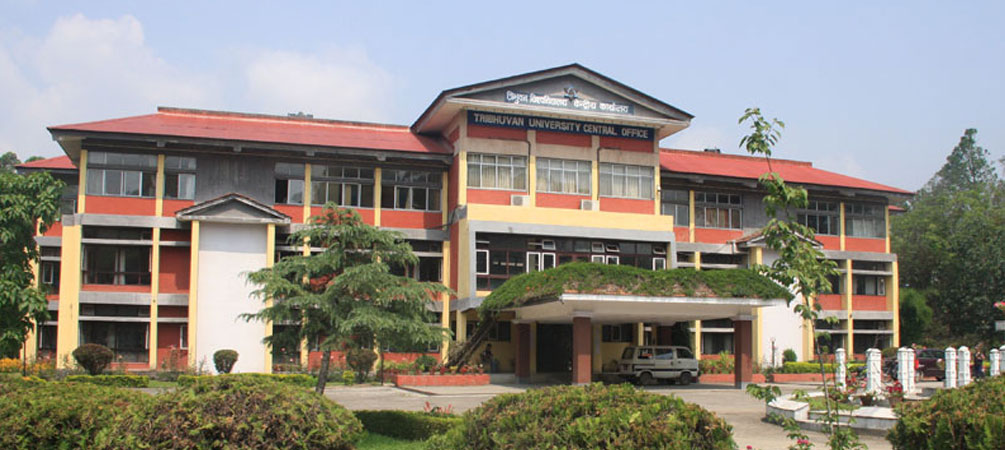 TU professor accused of plagiarism
Republica reports that Neelam Kumar Sharma, who recently retired from the Research Division of Tribhuvan University (TU), has apparently plagiarised an article published in the International Journal of Interdisciplinary Studies. Sharma has plagiarised up to 86 per cent of the article content, although he denies any plagiarism.
Sharma seems to have copied many paragraphs from other published sources without any citation. The article, Globalisation and its Impact on the Third World Economy, was published in the International Journal of Interdisciplinary Studies, Volume 1, Number 1, on December 15, 2013.
Even the abstract of the research paper was heavily plagiarised – 86 percent of the first chapter (64 per cent of the total content) has been plagiarised. The contents were plagiarised from published international journal articles.
Airline operators to halt air services from Thursday
The Himalayan Times reports that Airlines Operators Association of Nepal has announced that it will be halting all kids of air services from June 6 due to lack of spare parts. As the new Finance Act has increased customs tax on spare parts of airplanes, private airline companies have not imported any spare part since May 31. Citing that they were being forced to pay a lot of tax, the operators have decided to half all kind of air service from Thursday.
Pvt sector unhappy with FDI threshold
The Kathmandu Post reports that private sector had asked the minimum threshold for foreign direct investment be increased to Rs 100 million. Despite reservations from the private sector, the government, two weeks ago, decided to revise the threshold from Rs 5 million to Rs 50 million. As the government aims to attract large amounts of foreign capital to close the resource gap, it makes sense to increase the threshold to a reasonable level, said Binod Prakash Singh, director general at the Department of Industry.
Interesting
MPs fail to attend House meeting after budget announcement
Naya Patrika reports that MP failed to attend house meeting after the finance minister announced that each MP will be getting Rs 60 million. Some MPs who had asked for a development budget of Rs 100 million were dissatisfied on the budget given to them by Finance Minister Yuba Raj Khatiwada. Khatiwada increased the budget from Rs 40 million which he had allotted last year.
Hotels record profit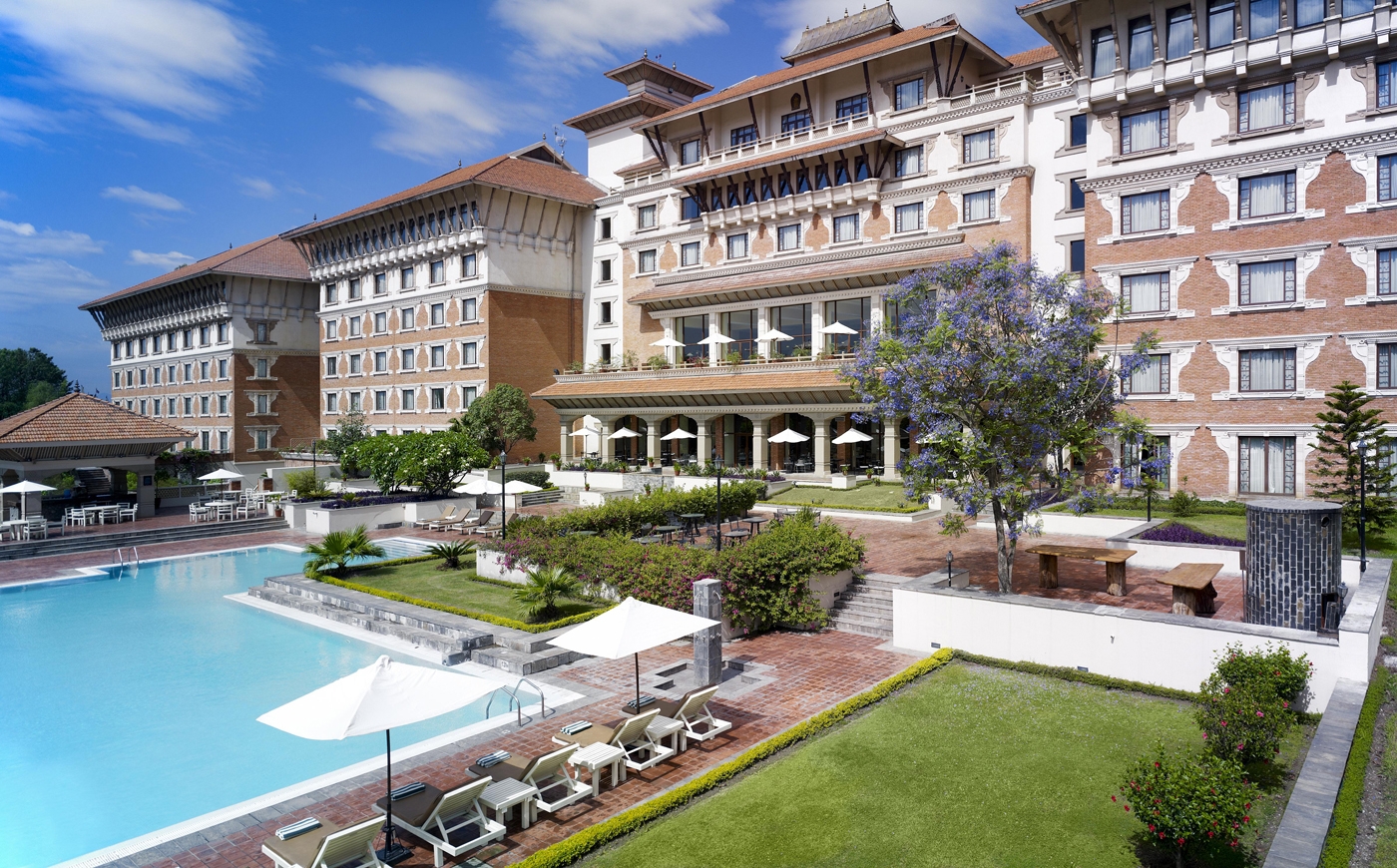 Karobar reports most hotels in the Kathmandu Valley posted record profits as of the third quarter of the fiscal year on increased arrivals and occupancy, despite a sharp drop in average daily expenditure of tourists. Among the three hotels listed on the Nepal Stock Exchange which have published their financial reports for the third quarter ending mid-April, Soaltee Hotel and Taragaon Regency Hotels generated runaway profits while Oriental Hotels saw a decline in profit due to an increase in expenses.
Transport syndicate to end soon
Gorkhapatra reports that all major transport companies have registered as per the Companies Act ending the transport syndicate. The government last year had made it mandatory for all transport companies to register themselves under the act.  As of June 4, total 114 transport entrepreneurs affiliated with the Federation of Nepalese National Transport Entrepreneurs Association have registered themselves. With this, the bank accounts which was frozen by the government will now be turned into companies.
---
Published on June 4th, Tuesday, 2019 10:23 AM
---
Download Onlinekhabar App. Android click here & IOS click here . Keep in touch with us on Facebook, Twitter & YouTube.