A range of issues from sociocultural, political and economic spheres have been featured on the front pages of Nepali and Engrlish newspapers published from Kathmandu on Thursday. Some of the most highlighted are: the anti-corruption constitutional body looking into the Lalita Niwas land scam again, the ruling party's preparation to reshuffle the Cabinet and local governments' budget announcement.
Here is a summary of important, ignored and interesting stories covered by the Kathmandu press this morning.
Important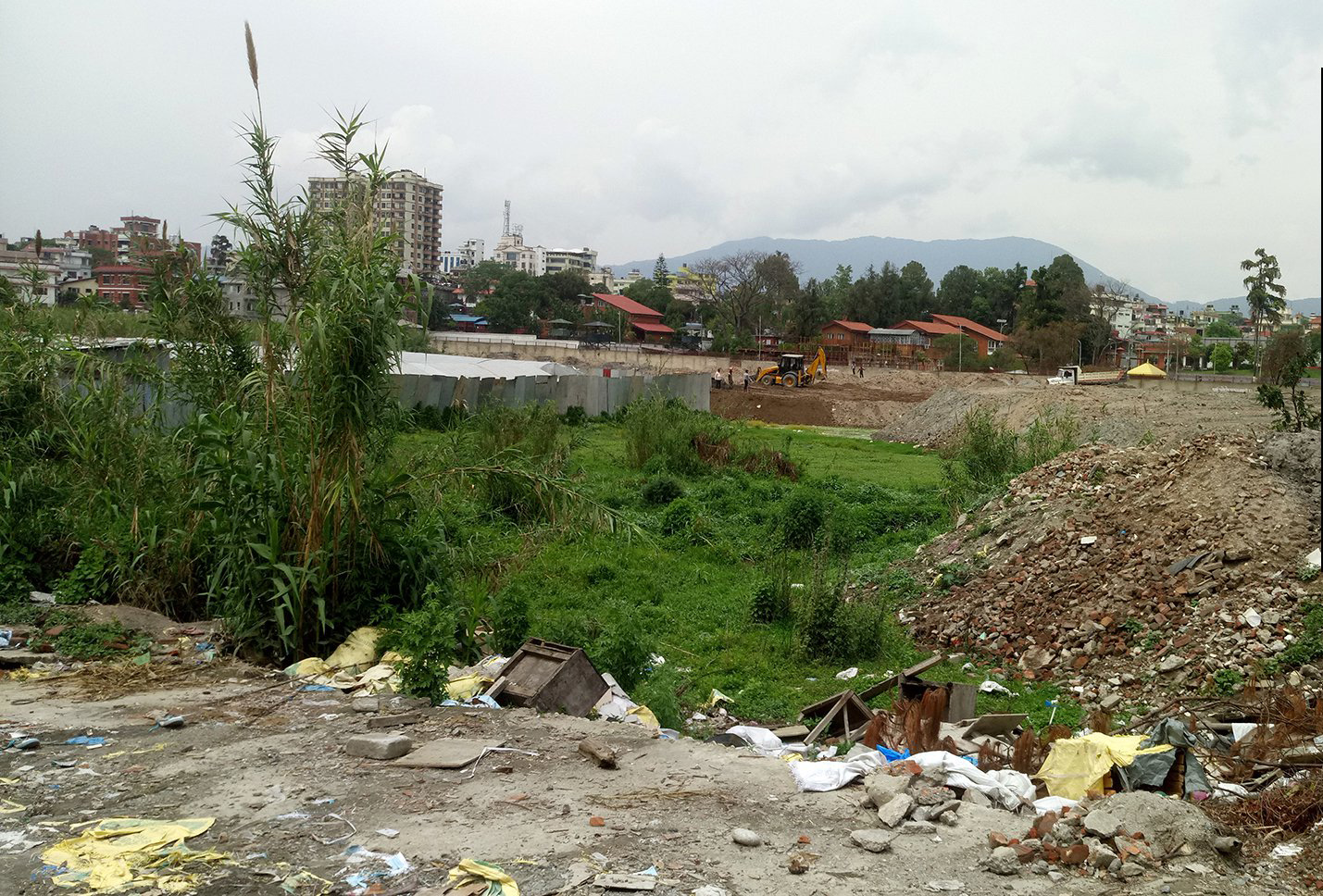 Lalita Niwas land grab case: 86 people called by CIAA
Rajdhani, Republica and The Himalayan Times report that the Commission for the Investigation of Abuse of Authority on Wednesday issued a notice in Gorkhapatra daily summoning 86 individuals to record statements in Lalita Niwas land grab case.
A probe team led by former government Secretary Sharada Prasad Trital had recently submitted its report to the government in December, claiming that individuals had illegally grabbed 299 ropani land in Baluwatar.
The CIAA has issued the notice as per Section 43 of Prevention of Corruption Act, asking 86 individuals to appear before it within seven days to answer some queries related to complaints that employees of Land Revenue Office, Dillibazar, colluded with individuals to fraudulently transfer the ownership of government land to individuals and to establish individuals' tenancy rights on government land.
Local governments fail to unveil budget on time
Rajdhani and Republica report that at least 149 local units have failed to unveil their annual budget within the deadline set by the Local Government Operation Act, according to the Ministry of Federal Affairs and General Administration (MoFAGA).
According to Section 71 of the law, local governments must table the annual budget at the municipal assemblies by Asar 10 (June 25 this year) after endorsing the estimation of annual income and expenditure from the municipal executive.
According to the federal affairs ministry, out of the total 753 local units, 565 presented their annual budget at their respective municipal assemblies on Tuesday while budget status of 39 local units remains unknown.
SEE results to be published today
Naya Patrika reports that the National Examination Board, Sanothimi is set to publish the results of Secondary Education Examination (SEE) 2075 on Thursday. The SEE results can be accessed by typing "SEE" space "symbol no."  and sending SMS to 1600. The results can also be accessed following instructions after dialling "1600".
Ignored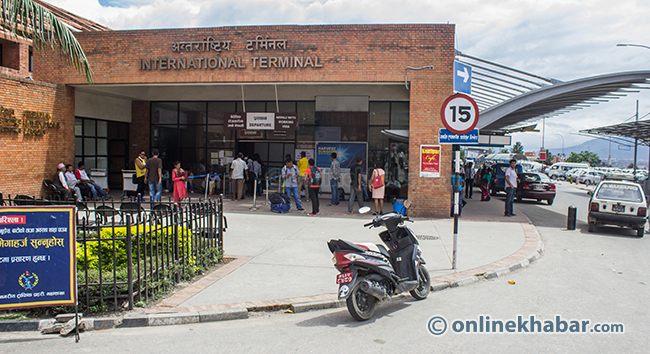 Nepali officials deport wrong Tibetan man
The Kathmandu Post reports that Nepal barred an American citizen, Penpa Tsering, from entering Nepal after officials at Tribhuvan International Airport suspected him of being an agent of the exiled Tibetan leader Dalai Lama. But Nepali officials ended up deporting the wrong man, mistaking him for the former representative of the Tibetan Administration to the United States, who shares the same name. The 'real' Penpa Tsering, was in Dharamsala in India at the time of the incident, occupied with an ongoing defamation case he has filed against Central Tibetan Administration President Lobsang Sangay and his Cabinet.
Crashed Air Dynasty chopper violated operating procedures
The Kathmandu Post reports that government probe panel's report states that the February 27 Air Dynasty crash in Taplejung that killed seven people, including the sitting tourism minister, occurred because it violated standard operating procedures.
Standard operating procedures do not allow taking off during bad weather conditions, placing three people in the front seat at high altitudes, or allowing pilots unfamiliar with the terrain to fly VIPs. All of these standards were found to have been violated by the Air Dynasty helicopter, according to the report.
Nepali women tricked into low paying job in China
Nagarik and Republica report that 44 Nepali women have been tricked into underpaid work within the secured perimetres of a garment factory in north-eastern China.
The women were taken on tourist visas to Dandong Garment Factory in Liaoning province by Compass Manpower Company in Kathmandu with a promise of jobs that would fetch them a monthly salary of $ 300.
The women accuse the factory of tormenting them. They were not allowed to venture outside the compound walls and shops inside were not allowed to sell them any food.
In addition to the sweatshop conditions, the women were also underpaid. They were offered the equivalent of Rs 35,000 monthly as salary, but got paid just a little above Rs 5,000 as the salary of the first month. After they complained to the manpower company, the garment factory added 100 dollars to their salary. However, the total salary was still half the promised amount.
Interesting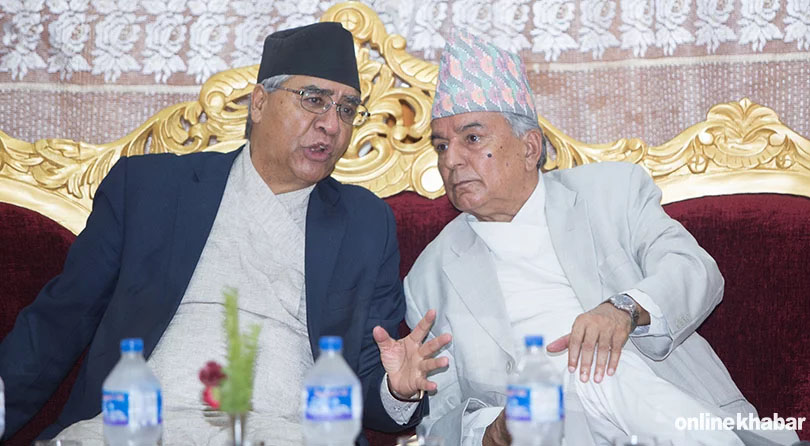 Deuba and senior leaders at odds over party's future
Rajdhani reports that Nepali Congress Sher Bahadur Deuba and other senior leaders including Ram Chandra Paudel are odd regarding its provincial committee. Deuba wants to appoint officials of provincial committees himself; however, leaders Paudel and Krishna Prasad Sitaula have been arguing that the committee members and presidents should be elected through a fair election.
Dengue in Terai still not under control
Naya Patrika reports that Dengue is still spreading in eastern Terai. Doctors reported 769 dengue patients in the past month in Dharan, Biratnagar and Itahari and say that the disease is likely to come to Kathmandu.
Gyawali invites Indian External Minister to Nepal for talks
Annapurna Post reports that Nepal has called a meeting of Nepal India Joint Commission. A letter was sent by Nepali Foreign Minister Pradeep Gyawali to Indian External Affairs Minister S Jaishankar. The meeting, according to officials at the Foreign Ministry, will aim to further develop Nepal-India relation. Minister Gyawali previously had asked Jaishankhar to visit Nepal.
---
Published on June 27th, Thursday, 2019 10:17 AM
---
Download Onlinekhabar App. Android click here & IOS click here . Keep in touch with us on Facebook, Twitter & YouTube.