The government's successful hosting of Nepal Investment Summit has been featured in all major newspapers. They have highlighted the 15 deals signed between Nepali private/public companies and foreign investors. News of Lokendra Bahadur Chand's escort vehicle rear-ending a scooter on Friday has also been featured on the front pages of a few newspapers on Sunday.
Here is a summary of important, ignored and interesting stories from the front pages of national broadsheets:
Important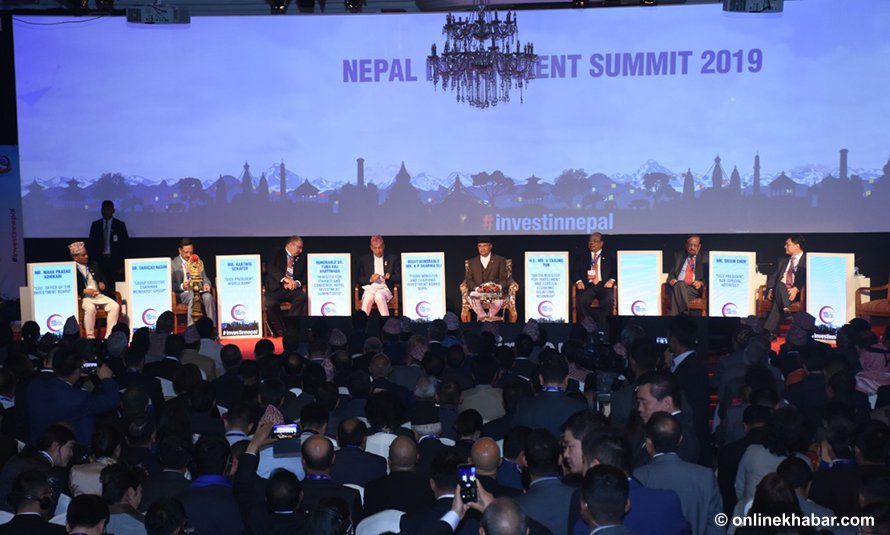 15 deals signed during a successful investment summit
Kantipur, Naya Patrika, Annapurna Post, Nagarik, Republica, Rajdhani, The Himalayan Times and The Kathmandu Post report that the Nepal Investment Summit 2019 ended on a high note as the closing ceremony witnessed the signing of 15 deals and memorandums of understanding between Nepali and foreign companies.
The agreed-upon projects include a joint venture agreement on development of a multi-model logistic park between Chaudhary Group and Sharaf Group; JV agreement to develop the 600-megawatt utility-scale solar photovoltaic project between CG and Skypower; JV agreement between CG and Turkcell for 5G mobile network service and deal development solar photovoltaic energy between Chief Ministers' Office of Province 2 and CG Infrastructure Ltd.
An agreement was also reached on the development of the 164MW Kaligandaki Gorge Hydropower Project between Yunnan Xinhua Water Conservancy and Hydropower Investment, Hydro Solutions Group and Shanghai Investigation, Design and Research Institute. The event also witnessed commitment letter for financing the 900-megawatt Arun-III Hydropower Project between Nabil Bank, Everest Bank, State Bank of India and SJVN Arun-III Power Development Company.
A pact was also signed between Investment Board Nepal, International Finance Corporation and Special Economic Zone Authority for development of Simara SEZ as per public-private-partnership modality. An agreement was also reached for development of Himalaya Boutique Village Resort in Banepa; setting up a Rs 10 billion fund by Non-Resident Nepali Association; and construction of a grain warehouse and infrastructure development cooperation. Muthoot Finance of India, also announced it would invest Rs 399 million in United Finance Ltd of Nepal.
Can provide  10,000 troops to the UN: DM Pokharel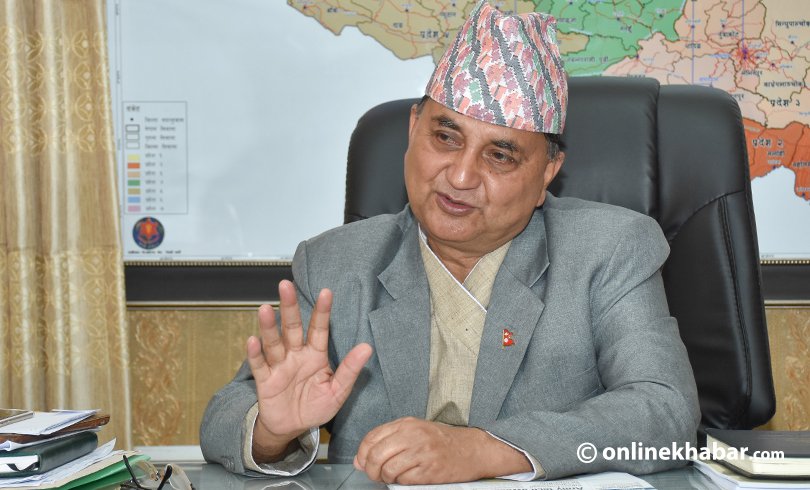 Republica and Kantipur report that Deputy Prime Minister and Defenve Minister Ishwar Pokharel called for Nepali peacekeepers' involvement at higher levels. Minister Pokhrel said Nepal is ready to contribute up to 10,000 troops upon the request of the United Nations. Nepal, which has been contributing to UN peacekeeping operations for the last 61 years, is currently the fifth largest troops and police-contributing country.
As of now, Nepal has contributed 140, 836 troops and police in as many as 44 UN peace operations since 1958. A total of 73 Nepali peacekeepers have sacrificed their lives for the noble cause of international peace and stability.
The minister claimed Nepal has delivered on most of the pledges that were made during the previous Peacekeeping Ministerial Conferences and sought bigger roles in the coming days.
APF escort vehicle knocks down scooter
Nagarik and Republica report that a vehicle escorting former Prime Minister Lokendra Bahadur Chand hit a scooter from behind injuring the female rider. The video shows a woman riding pillion on a scooter that clashes with the escort van carrying APF personnel and falling along with her male companion.
The escort vehicle did not stop but kept moving with the VIP vehicle, which was also right in front. After backlash from the citizens, Metropolitan Traffic Police Office (MTPO) and the APF have started an investigation.
SP Jayaram Sapkota, a spokesperson at MTPO, said that such conduct by a security escort vehicle was unacceptable. APF spokesperson DIG Suraj Kumar Shrestha identified the AFP vehicle (Ba 1 Jha 9529) and said that an investigation was underway.
According to MTPO, APF personnel guilty in the incident will have to ask forgiveness from the scooter rider, foot the medical bill for treating injuries and also pay up to Rs 1,500 as a fine.
Ignored
Men lead women's commission
Republica reports that National Women's Commission has remained 'headless' for over three years since its former chairperson Sheikh Chandtara retired from her position in November 2015.
The women's commission has not had even a single member since October 2017, when the tenure of Bhagawati Ghimire was terminated. At present, the two senior-most officials at the commission are both men– Secretary Anil Kumar Thakur and Joint Secretary Yubaraj Subedi.
While the commission remains without a head, its records show that the number of complaints about violence against women registered with it has been increasing steadily. The commission received 838 such complaints in the last fiscal year. Over 818 cases have already been registered in just the eight months of this fiscal year. Until a few years ago the commission had six office bearers, including a chairperson.
NBA election concluded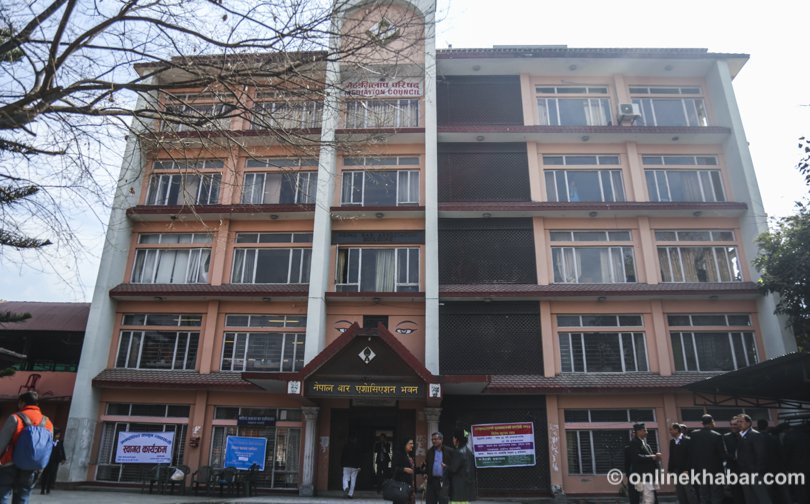 The Himalayan Times reports that lawyers across the country have voted to elect new leadership of Nepal Bar Association (NBA), the umbrella organisation of legal practitioners in the country. A total of 10,313 voters are took part in the election process that began at 8:00 am on Saturday.
The voting took place at 35 polling centres across the country. Three different panels representing the progressive, professional and inclusive, and greater democratic groups competed in the election.
Altogether 63 candidates are vying for the 25-member executive committee. The new leadership — including the chair, a general secretary, a treasurer, a vice-chair (woman), and one vice-chair each representing the seven states — will be elected for a three-year term.
The vote counting will take place after all the ballot boxes are brought to Kathmandu from across the country.
Interesting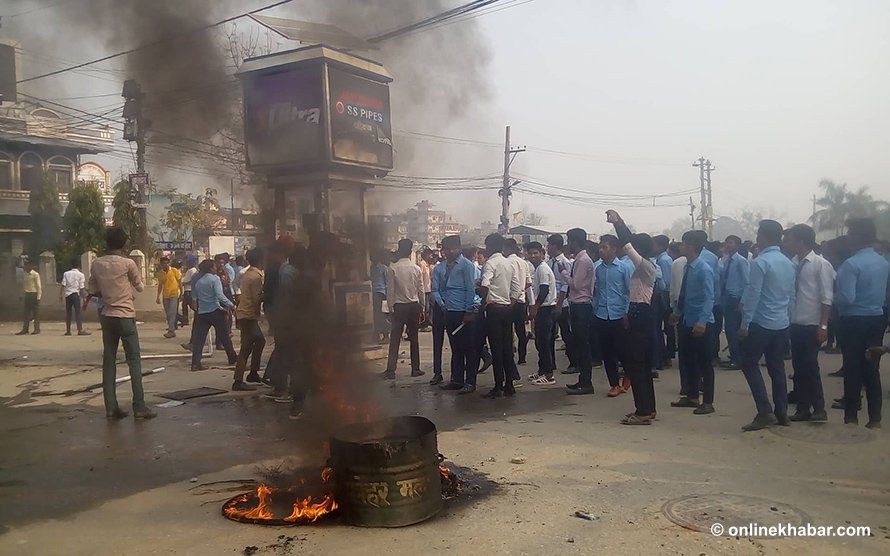 Province 2 SEE exam to end by April 13
Kantipur reports that National Education Board has said the SEE exam in Province 2 will end by mid-April. The Board had cancelled remaining SEE examination in Province 2 after Science and Social Studies papers were leaked to the students. Member Secretary at the Board has said that the examination will end by April 13.
Similarly, The Kathmandu Post reports that experts have suggested that the federal government should hand over the responsibility of conducting the 10th-grade national exam to the Province 2 government. As many as 70,568 students from 262 exam centres in eight districts of Province 2 have been affected by the decision to cancel the examinations
Taragaun Regency under CIAA watch
Kantipur reports that CIAA has found financial irregularities in Taragaun Regency Hotels Limited. CIAA says that subsidiary companies have been providing fake VAT bills to its customers and says that the Department of Revenue Investigation was looking into the companies in detail. The company has been lying about its maintenance expenditure. Officials at CIAA say that the company which has provided a VAT bill worth Rs 60 million had hardly spent Rs 30 million on maintenance.