Major Nepali and English broadsheet dailies published from Kathmandu on Sunday have given priority to a host of issues from various sections and sectors. Many newspapers have given the top priority to a meeting held between Prime Minister KP Sharma Oli and medical education reform activist Dr Govinda KC. Likewise, some newspapers have published reports on their front pages about new civil and criminal codes that come into effect from August 17.
Meanwhile, various financial issues including suspected corruption in Sikta Irrigation Project, the World Bank's assurance of increasing support in Nepal and proposed amendments to Nepal-India trade treaty.
Few other sociocultural issues have also been featured on the front page of major newspapers published from Kathmandu today.
Important
Dr KC warns of another strike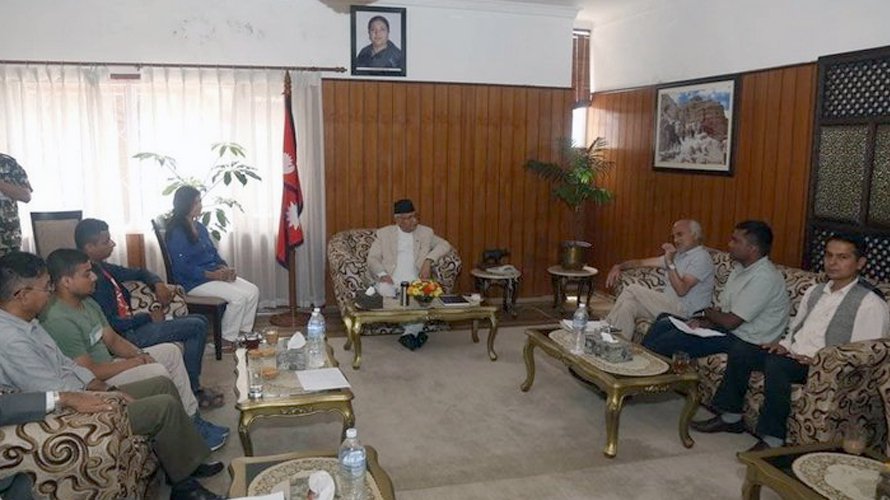 Medical education reform activist, who recently broke his 15th fast-unto-death that he had recently stated, held a meeting with Prime Minister KP Sharma Oli on Saturday. Whereas Prime Minister Oli requested Dr KC to take the lead in implementing the agreement that the government signed with him, the activist warned of staging another round of strike the implementation remained elusive, according to newspaper reports.
During the meeting, Oli said the government was sincere about implementing the nine-point agreement, and proposed forming a joint inspection committee for the purpose, to be headed by Dr KC himself, Republica reports. Dr KC, however, expressed his reluctance to take the lead claiming he was not fit for the administrative job, according to Naya Matrika.
Meanwhile, he warned of staging the 16th round of hunger strike if the agreement was not implemented, according to the report.
Annapurna Post observes that Dr KC was happy as he entered Baluwatar, but quite confused while returning after the meeting.
Provincial govts denied of secretary transfer right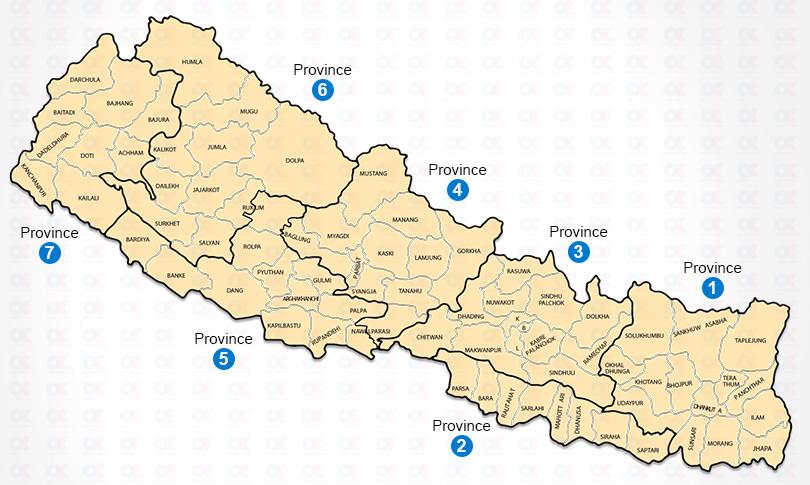 Kantipur reports on its front page that the federal government has decided to restrict the authority to mobilise and transfer senior government staff including those working for provincial and local governments within itself.
A Cabinet meeting held on Friday decided that provincial governments could transfer staff upto the level of undersecretary only whereas the federal government held the right to transfer secretaries and joint secretaries, according to the report.
Ignored
Supreme Court order on fast track court not implemented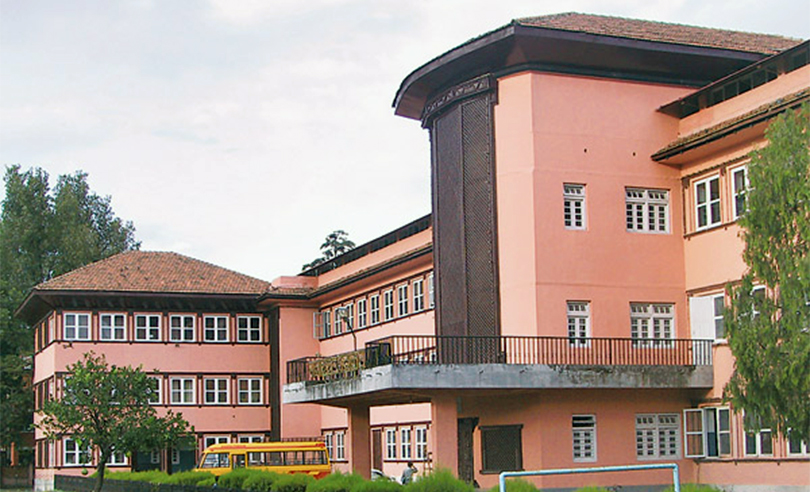 In August 2009, the Supreme Court issued an order in the name of the government to establish a 'fast track" court to deal with crime committed against women, that includes women judges and lawyers, so that the cases related to violence against women would be solved more effectively. However, the verdict has not been implemented yet, according to Naya Patrika.
Moreover, the court order on forming a special police unit to deal with such cases has also not been implemented, according to the report.
BIMSTEC to open development fund, investment bank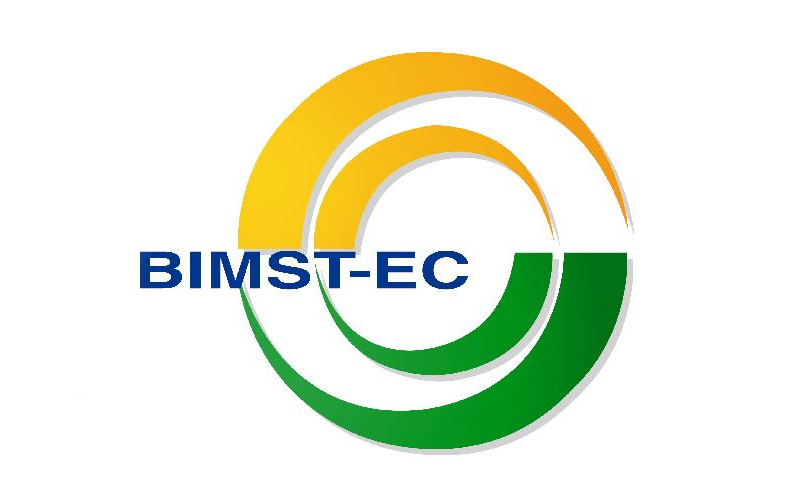 The Bay of Bengal Initiatives for Multi-Sectoral Technical and Economic Cooperation (BIMSTEC), a group of Southeast Asian countries including Nepal, is planning to establish its own development fund and investment bank so as to give a financial support to its activities, reports Gorkhapatra.
A meeting of high officials of the member states held in Kathmandu yesterday made the decision.
BIMSTEC's fourth summit is being held in Kathmandu in the last week of August.
Traffic congestion a challenge in Singhadarbar
Nepal Samacharpatra reports that haphazard parking and lack of sufficient parking spaces in Singhadarbar, the country's central administrative complex, has resulted in traffic congestion within the complex during the peak hours.
Around 1,500 four wheelers and 2,000 two wheelers go to the place every day whereas the number of visitors is 3,500, the report informs.
Meanwhile, police have proposed using different gates for entry and exit, the report informs.
Nepali Congress mahasamiti meeting delayed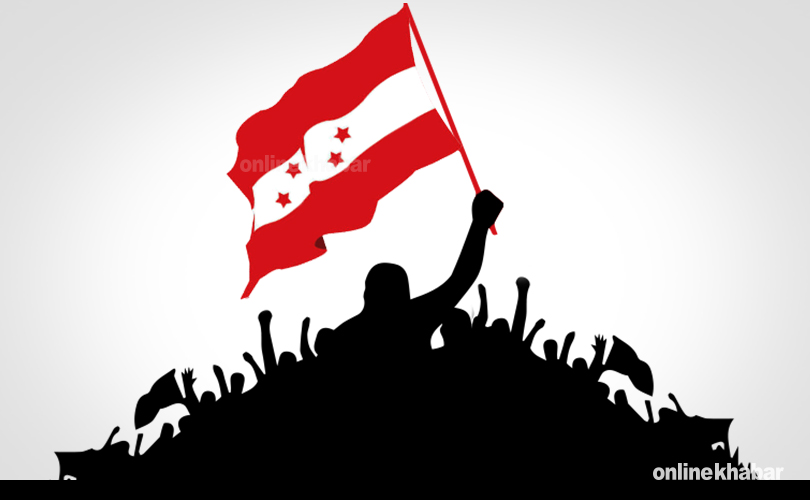 The main opposition party, Nepali Congress, while reviewing its performance in last year's elections some months ago, decided to organise a mahasamiti meeting by mid-September. However, the meeting is now likely to be held only after the Tihar festival in November, according to Rajdhani.
The party wants to amend its statute through the meeting, but it is yet to form a statute amendment suggestion committee to begin the process, the report adds.
20 probe teams fail to produce result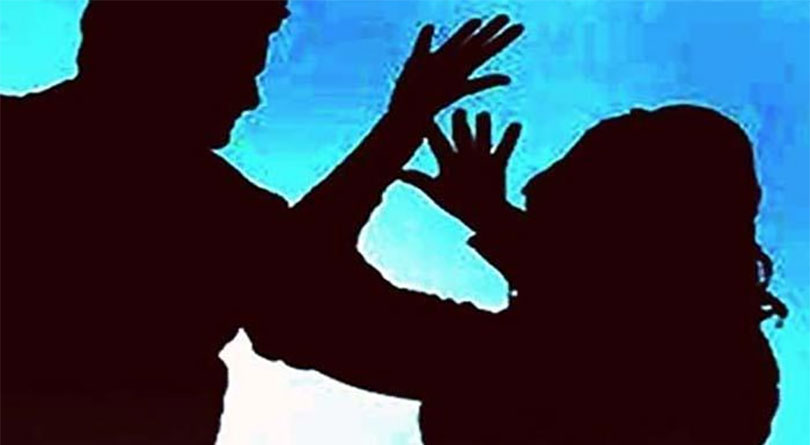 The Himalayan Times publishes a report from Dhangadhi that police are yet to book the guilty even two weeks have been passed since the rape and subsequent murder of 13-year-old Nirmala Pant of Bhimdutta Municipality in Kanchanpur district.
The report claims that more than 20 investigation teams are engaged in probing the incident, but their outcome continues to be nil.
Meanwhile, protests have continued every day in Mahendranagar since the body was found and irate women have accused police of trying to shield the guilty, according to the report.
Interesting
World Bank to double assistance to Nepal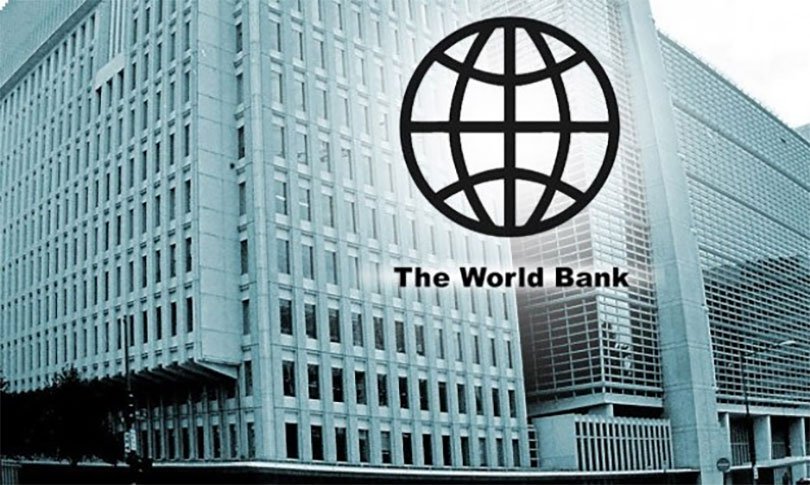 Karobar reports in a one-page snippet that Finance Minister Yubaraj Khatiwada said the World Bank was going to double the assistance to Nepal.
Khatiwada, who recently returned home after taking part in a World Bank meeting in Washington, said the assistance amount double from 2019.
Meanwhile, the Bank has agreed to channelise its assistance to Nepal's priority sectors, according to Khatiwada as discussed in the report.