Major Nepali and English broadsheet dailies published from Kathmandu Valley on Monday have featured various contemporary political and socioeconomic issues on their front pages today. Most of them have reports about achievements of Prime Minister KP Sharma Oli's China visit as he returned home yesterday. Likewise, the changes made in the Secondary Education Examination results and announcement of budget by various local governments have also been significantly prioritised.
Important
PM says he achieved more than expected in China visit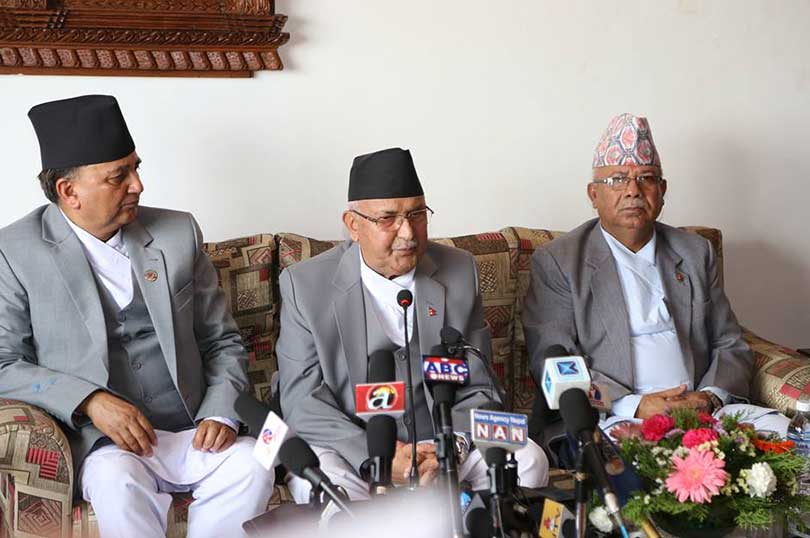 Whereas most newspapers have published on their front page that Prime Minister KP Sharma Oli returned home from his six-day official visit to China, lead stories in Gorkhapatra, Rajdhani and The Himalayan Times quote the Prime Minister's statement that he achieved more than expected in the visit.
Speaking with journalists at the Kathmandu airport yesterday, the Prime Minister said he had not thought as he embarked on the trip that the visit would not be as fruitful as it really was, according to Gorkhapatra.
Meanwhile, Rajdhani says the PM was confident that Chinese President Xi Jinping would visit Nepal as soon as possible.
Republica, on the other hand, is quite critical of the trip as it comments that the PM has not lived up expectations people had from his visit.
Technical errors in SEE results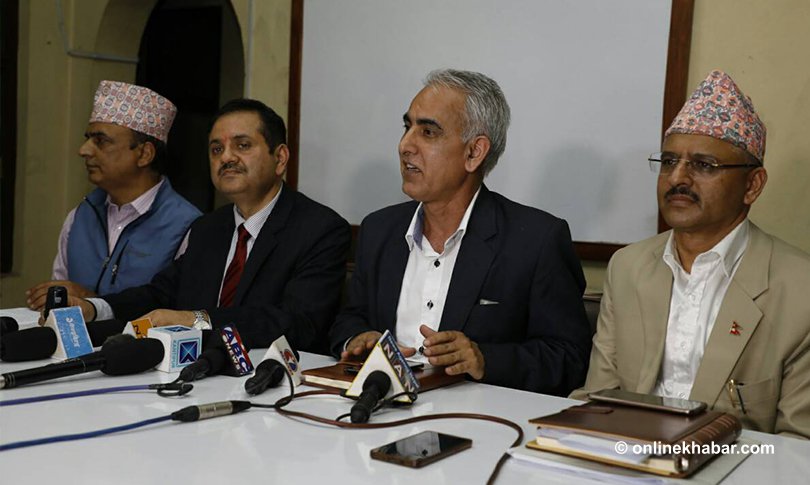 Kantipur, Nepal Samacharpatra, Naya Patrika and Rajdhani report that the Office of the Controller of Examinations uploaded wrong results of Secondary Education Examinations on their website on Saturday when it first published the results. Later, its officials found the updated files erroneous and replaced them with corrected files. Therefore, thousands of students found their results changed when they checked them on Sunday evening.
Meanwhile, the Controller of Examinations Ambika Prasad Regmi said it was a minor error and no official would be booked for that. But, National Examination Board Chairman Chandra Mani Paudel, however, has assured action against the culprit after investigation, according to Naya Patrika.
Leadership dispute halts House panel formation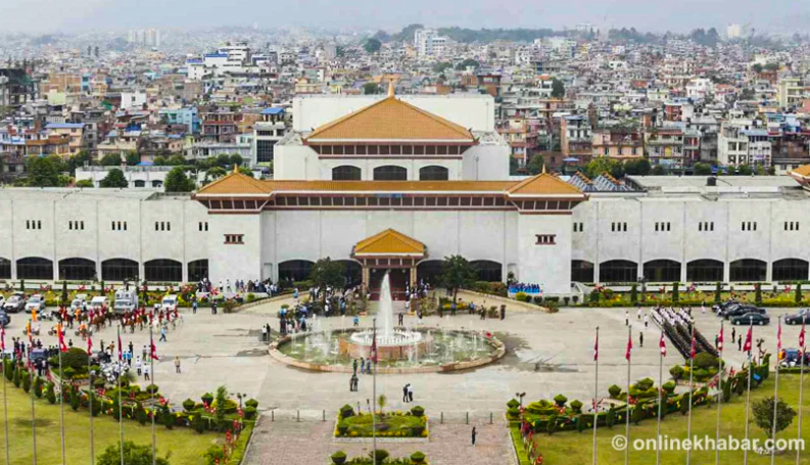 Gorkhapatra and The Himalayan Times among other newspapers report that the National Assembly meeting called to nominate members of four parliamentary committees has been postponed without entering into the agenda as the ruling Nepal Communist Party and the main opposition Nepali Congress could not forge any agreement on who should lead which committees.
Another report in Gorkhaptra says the opposition party has informed that it also wants a respectable share in the leadership of House panels; therefore it will not give names of its lawmakers for the panels unless the ruling party clarifies the leadership model.
Meanwhile, the House of Representatives is yet to begin preparations for the committees, according to the report.
There will be 10 committees in the House of Representatives, and four in the National Assembly. Likewise, there will be two joint committees.
Ignored
33 milk brands found contaminated with coliform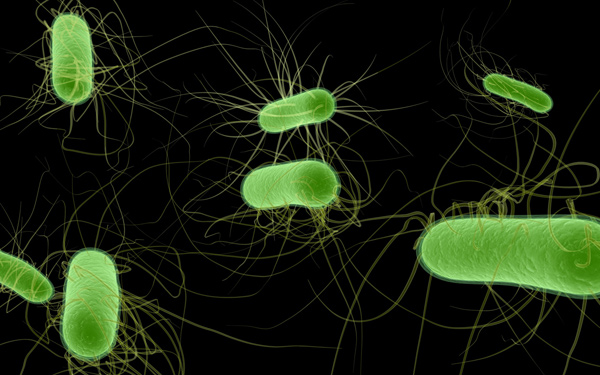 A three-column story in Kantipur says a lab examination has found that 33 milk brands produced by 23 dairy companies being operated in Kathmandu Valley are contaminated with coliform bacterium.
Whereas specimens were collected from 42 milk brands, 33 of them were found to be undrinkable, the report says, adding even some products of government-run Dairy Development Corporation were also contaminated.
Govt orders arrests of sugar mill operators for payment delay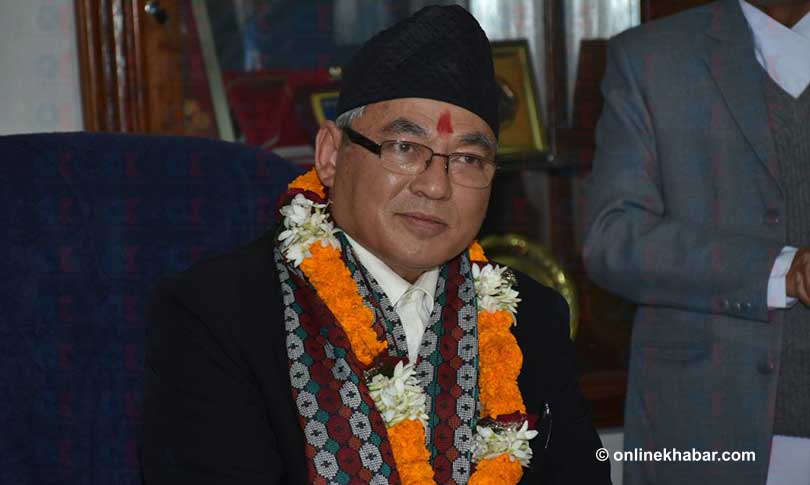 Karobar and Annapurna Post report on their front pages that the Ministry of Home Affairs has ordered arrests of few sugar mill operators after they allegedly failed to pay sugarcane farmers on time.
Karobar says the Ministry ordered that Shashi Kanta Agrawal of Everest Sugar, Jagadish Prasad Agrawal of Bagmati Sugar, Gyan Prasad Bhattarai of Indira Sugar Mills and Rakesh Agrawal of Annaunra Sugar be arrested and prosecuted. The report comments that the government's act contradicts its pledge in the budget announcement that sugar mills in the country would be provided with an encouraging environment so as to make Nepal independent in the sector.
NAC wants CAAN to allow disputed pilot to fly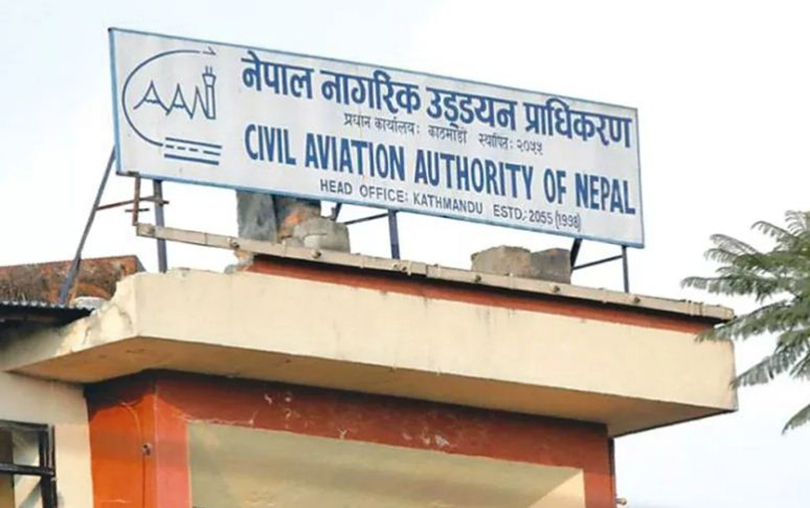 Nepal's national flag carrier, Nepal Airlines Corporation, has requested the aviation regulatory body, Civil Aviation Authority of Nepal, to let its controversial pilot Subarna Awale join the job, report Nagarik and Republica on their front pages.
Earlier, Awale was fined Rs 10 million for misusing foreign currency by the Kathmandu District Court. Following the conviction around three months ago, CAAN had indefinitely suspended Awale, according to the reports.
New model of polarisation in Nepali Congress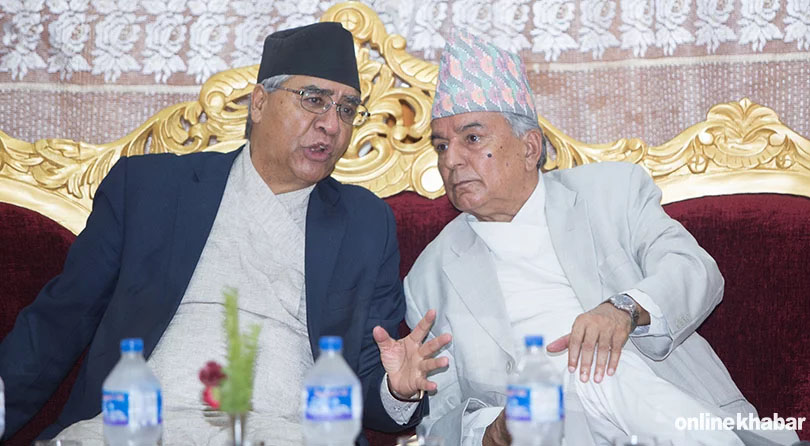 Rajdhani claims that a new form of polarisation has surfaced in the main opposition Nepali Congress party after the conclusion of its district presidents' meeting in Hetaunda last month. The report says some second rung leaders have felt that party President Sher Bahadur Deuba's rival Ram Chandra Paudel surrendered to Deuba leadership after Deuba promised his support to Paudel for the leadership in the next general convention. Therefore, Krishna Prasad Sitaula, Prakash Man Singh, Arjun Narsingh KC and Shekhar Koirala among others have come together.
Interesting
Most local govts announce budget for next fiscal year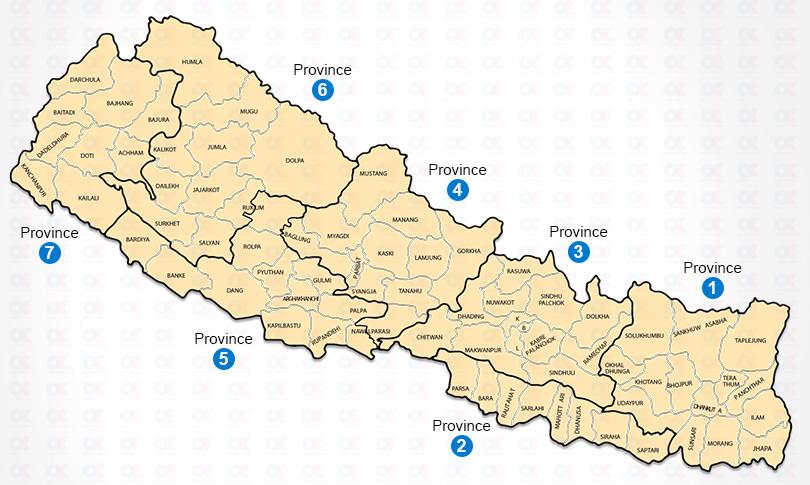 As the constitution has it that local governments should announce their annual budget for the next fiscal year by the 10th day of Asar as per the Nepali calendar (which was yesterday this year), most of 753 local governments already announced the budget, according to Gorkhapatra.
Meanwhile, Lalitpur Metropolitan City failed to announce the budget as it could not hold a meeting of its Executive, according to Rajdhani. The City's Administrative Officer Hari Prasad Dahal has told the newspaper that the budget would be announced in next 15 days.
Karobar, on the other hand, reports that there are many problems in implementation of the budget as there are not sufficient laws.
---
Published on June 25th, Monday, 2018 9:55 AM
---
Download Onlinekhabar App. Android click here & IOS click here . Keep in touch with us on Facebook, Twitter & YouTube.