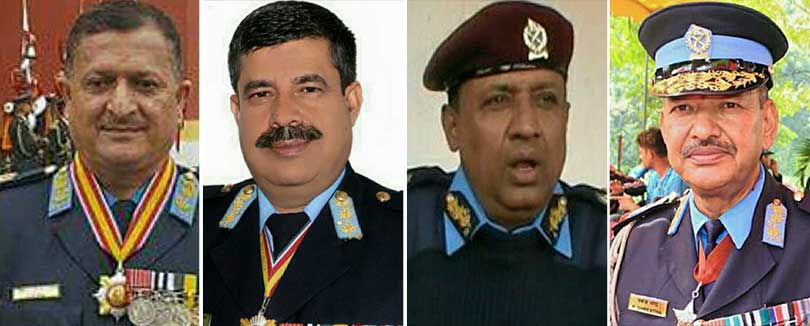 Kathmandu, November 22
The Cabinet meeting on Wednesday promoted four deputy inspectors general of Nepal Police to the vacant positions of additional inspectors general.
Those promoted include Madhu Pudasaini, Madhav Nepal, Hemanta Pal and Pankaj Shrestha.
Meanwhile, the Cabinet changed police chiefs of provinces 5 and 7. Newly appointed Pudasaini has been sent to Province 5 and Nepal to Province 7.
Prime Minister Sher Bahadur Deuba, who also looks after the Ministry of Home Affairs, had proposed the transfer.
Likewise, the Nepal Police headquarters transferred police chiefs of Baglung and Nuwakot districts on the eve of first phase of provincial and federal parliamentary elections scheduled for Sunday.