Kathmandu, March 13
A fleet of 39 hi-tech metro buses is operating along Ring Road in the Kathmandu Valley from Sunday. Mahanagar Yatayat Private Limited is operating these hi-tech buses for the first time in Nepal. The company, which is launching the service together with Swoyambhu Yatayat Samiti, expects these buses to provide some relief to passengers by offering a luxurious, safe and easy ride.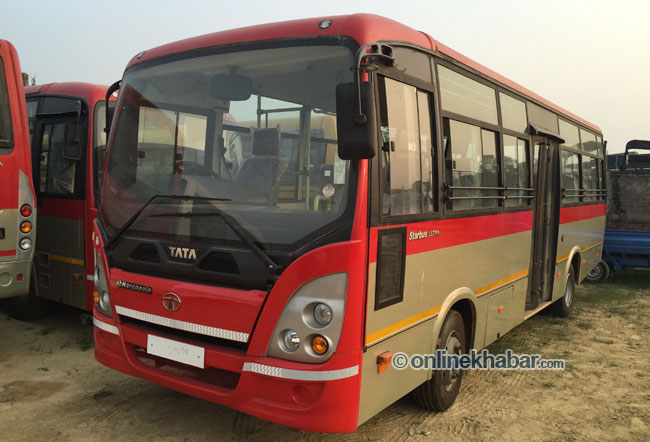 In the first phase, we will operate 39 buses, vice-president of Mahanagar, Santosh Khatiwada, said, adding: On the basis of feedback from passengers, we plan to operate buses within Ring Road in the second phase. He said Civil Bank is financing this project.
Each Tata's Premium Ultra bus, which will operate along Ring Road, has 32 seats and a hydraulic door in the middle with a four-feet partition. From one side, passengers will embark on the bus and disembark from the other, according to Khatiwada.
These spacious buses can carry 70 passengers, Khatiwada says, adding that those who do not get seats can travel by holding on to the straps fixed on buses' ceilings.