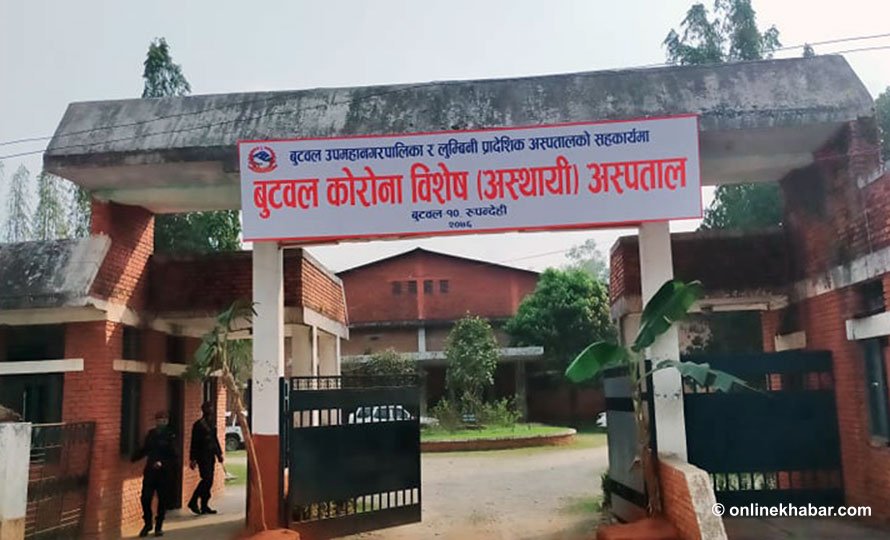 Butwal, April 5
The family of a man who died in a 'coronavirus'-special hospital in Butwal of Rupandehi district last week has not yet collected the deceased's body, accusing the hospital of negligence in the treatment.
Baburam Thapa, 34, from Ribdikot of neighbouring Palpa district had died in the hospital on March 29 during treatment. It has already been confirmed that he was not infected with the novel coronavirus.
Following the incident, the family members and local cadres of the Nepali Congress party have been claiming that he died because of the hospital's negligence. They have said they will not receive the body unless the government launches an independent probe into the incident and ensures compensation to the deceased's family.
Any government authority has not responded to the demand yet.