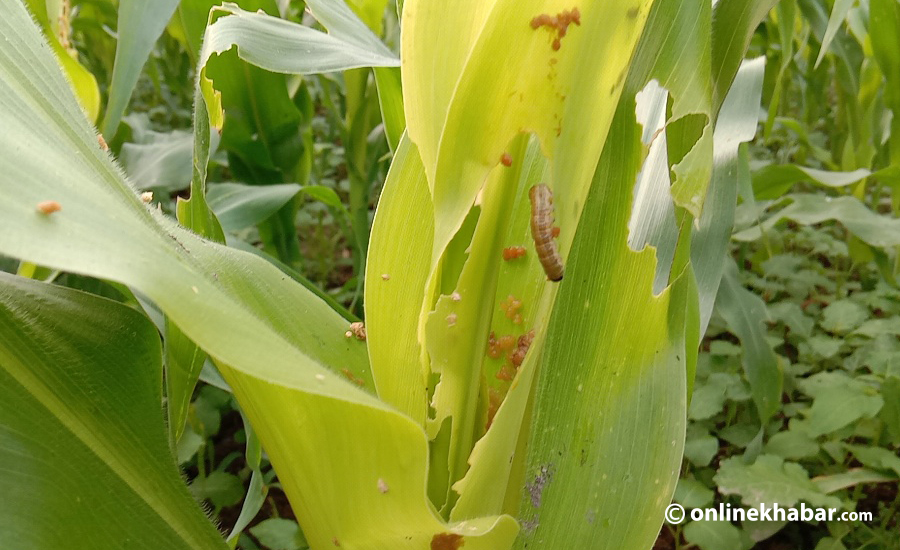 Kathmandu, June 23
The Ministry of Agriculture and Livestock Development says fall armyworm, insects that attack maize plants, have spread across 58 districts of Nepal.
A recent report prepared by the ministry says they had led the country to lose 21 per cent of the maize production in total. The worms have been found in all provinces, but Karnali seems least affected.
The worms, originated in the United States, had been reported in the country for the first time around June last year.
The armyworms are significant pests that attack cereals and forage grasses and can feed upon 186 plant species from 42 families. Mostly, they feed on maize.