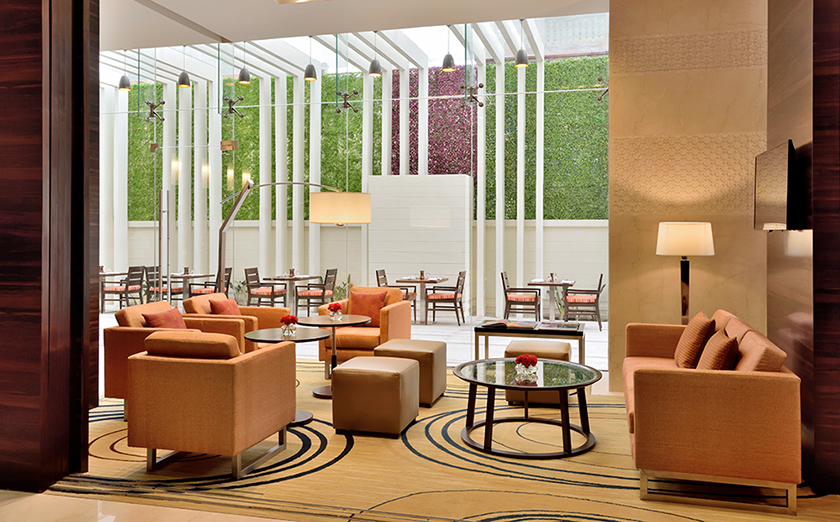 Kathmandu, May 31
Marriott International on Wednesday announced the opening of Fairfield by Marriott Kathmandu, the first of its hotels in Nepal.
"We are very proud to debut in Nepal and introduce the Fairfield by Marriott brand as Marriott International's first hotel in the country," says Mike Fulkerson, Vice President, Brand and Marketing Asia Pacific, Marriott International.
"As with all Fairfield by Marriott hotels around the world, guests can expect the same high standards of service and seamless experience so they never have to skip a beat."
There are over 850 Fairfield by Marriott hotels around the world.
The hotel in Kathmandu has 115 rooms. It also has Kava, the all-day dining restaurant, which serves local, Indian and international cuisine. Meanwhile, Kava – The Bar and lobby lounge is a lively spot offering freshly brewed coffee and an array of cocktails in the evening.
According to the hotel, the Business Centre meeting rooms are equipped with the latest audio-visual facilities and all public areas and guest rooms have high-speed Wi-Fi. The hotel also features The Market, a unique 24/7 convenience store within the hotel, where guests can purchase snacks and beverages at any time of the day.
Prakash Jayadevan, General Manager, Fairfield by Marriott Kathmandu said, "There is a lot of enthusiasm and excitement as we launch the Fairfield by Marriott brand in Nepal. We aim to set the standards of delivering a great hotel experience at an affordable price point, through consistent and reliable service that comes from being a part of Marriott International."