Singer/songwriter Curtis Waters is busy. After spending time with his family in North Carolina in the United States, he's back on tour.
"It has been a busy few months for me. But I always like coming back home and eating food prepared by my mother and spending time with family," says Waters from his home in North Carolina.
Curtis Waters known as Abhinav Bastakoti, burst onto the scene with Stunnin in 2020. The song became so popular, it changed his life. Since then, he has been constantly on the move, creating music and touring extensively across the US as he strives to create music that resonates with people from different walks of life.
Now, Waters intends to carry on with his passion, hoping to touch the hearts of people through his music. He also aspires to extend his reach to Nepal, with the desire to perform a show for his fans in the country where he was born.
"So many Nepalis come to my show. I don't know why but as I have aged, I have started developing connections with Nepal and Nepali," he says adding he makes foreigners say Jay Nepal during his shows.
Dreaming big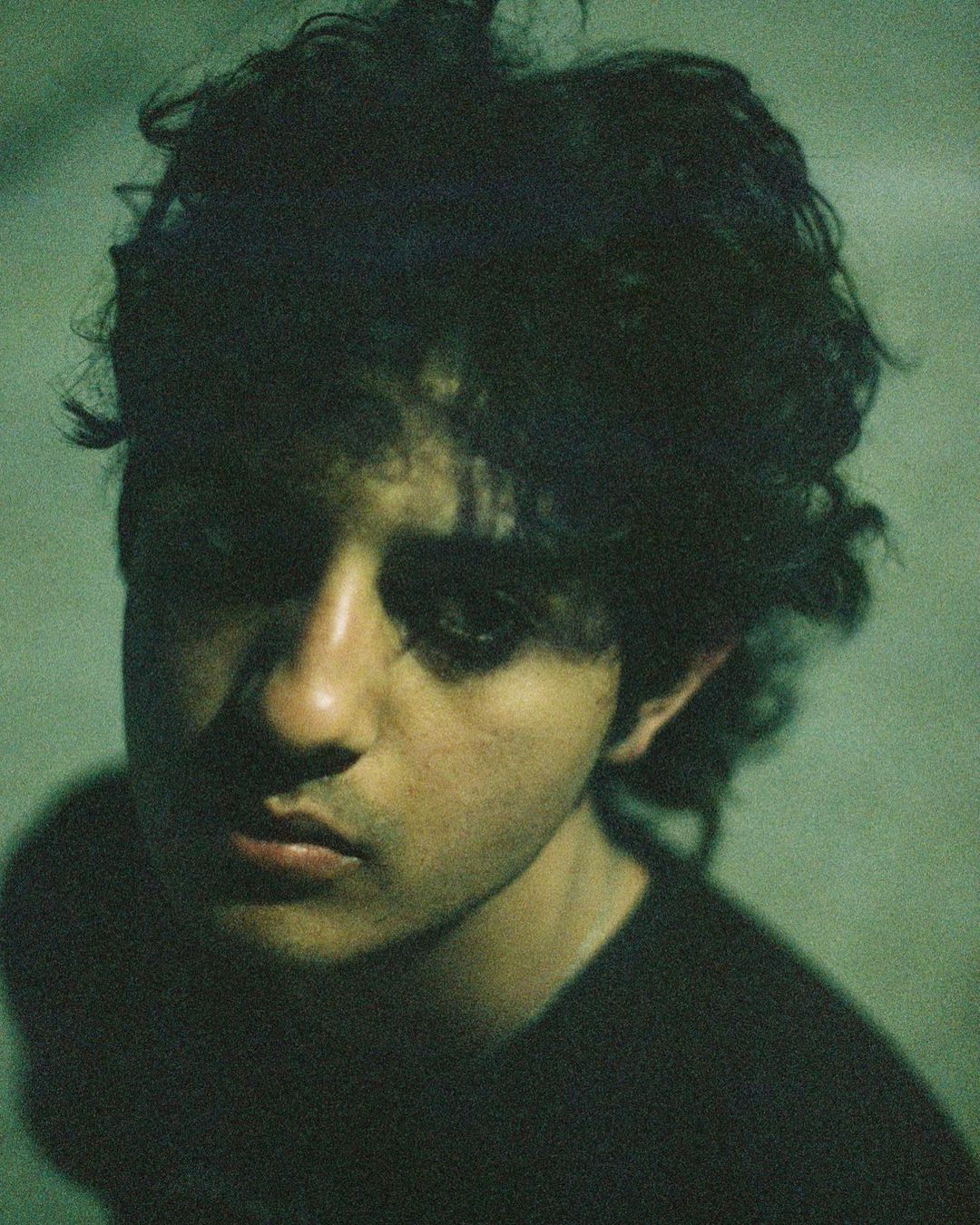 Since his childhood, Curtis Waters has harboured a deep interest in music and dreamt of achieving popularity through it. And to an extent, he has realised his dream.
All of this started when he came to Nepal when he was 14 years old for his Bratabandha. Given the poor internet connectivity and limited social connections, he began entertaining himself with the music production software on his laptop eventually learning to create beats.
"I had had my first break up and wanted an escape. I found it through music," said Waters.
As he returned to the US, he started to spend most of his time inside his room making music instead of going to school.
"I did not enjoy school. I only went to make my mom happy," he said.
This is why as soon as he returned from school, he would rush to his room and sit in front of his computer to make music.
While other children of his age were busy watching cartoons and playing outdoors with their friends, Waters was engaged in making music and performing other creative things.
Despite his love for music, he did not want to study music. A free-spirited person, Curtis Waters did not want to be bounded by rules. Having witnessed numerous individuals who have studied music struggle to create good music, he felt compelled to chart his own path and do things his own way.
"I love that I have been able to do it my way. Everything I needed to know was on the internet and I made use of that," he says.
His dedication to music has been yielding remarkable results. His breakout hit Stunnin' achieved significant recognition, reaching the impressive #3 position on Rolling Stone magazine's Breakthrough 25 Chart for June 2020. Moreover, the song's success extended beyond music charts, as it was even featured in a Mercedes-Benz advertisement.
"Sometimes I look back and think how crazy all that was," he says adding he did not expect the song to do so well.
He's Stunnin'
Curtis Waters continues to be asked how and why Stunnin' achieved such success, but he finds it challenging to answer the question, given that he, himself, did not particularly like the song.
"I made this song secretly inside a locked room so that nobody could hear such a stupid song. Despite the song sounding stupid I uploaded it without any reason during lockdown."
Waters believes that the song's popularity was influenced by the right timing. During the lockdown, when people were feeling down and confined to their homes all day, they came across a fun song. The timing coincided with the rising popularity of TikTok, and many people created TikTok videos using the song, which further contributed to its success.
"I do think luck also played a role. If I had released it now I do not think it would have done so well," he says.
Since then, many things have changed in Curtis Waters' musical career, with the most significant transformation evident in his song-making process. He acknowledges going through various phases, including times when he pursued commercial success and attempted to create a song like Stunnin'. However, his approach has evolved, and he no longer prioritises chasing commercial hits, opting for a different musical direction.
"At this moment I've found more fulfilment ignoring external validation and making art that feels authentic to me," says Waters.
Following the release of his debut album Pity Party in 2020, Curtis Waters has now launched a new album titled The Bad Son.
Waters describes Bad Son as an album that resonates with his personal journey, symbolising his journey from Nepal to Canada at the age of 10, a move he made with his family. Through his new album, Curtis Waters seeks to make his younger self proud for the journey he undertook, moving to a new country from his native land, adapting to a unique culture, and bravely confronting racism along the way.
"This album is like a movie. The songs included in the albums do not represent different genres but different scenes. In one song the singer is at a club and in another song he is somewhere else," he says.
The theme for this album was developed when he was 14 years old. But he was only able to execute it aged 23.
Waters reveals that he has been an emotional person since childhood, and The Bad Son album contains elements reflecting this aspect of his personality. He fondly recalls spending time with his father, writing poems together as a way to distract himself and express the depth of his emotions. The album serves as a heartfelt expression of his inner world and experiences.
"When I was a kid I used to feel lonely and depressed. To overcome those feelings, I occupied myself in creative activities," he said.
Despite gaining popularity through his music, Curtis Waters found it challenging to manage his newfound fame at the beginning. The pressures and demands that come with being in the public eye has been overwhelming and he says he is leaning to deal with it.
"Initially it made me anxious and I found it difficult but now that it's all settled down it's not difficult at all," says Waters. "I'm not famous enough for it to make a huge impact on my day-to-day life I still feel like the same person."
What's in a name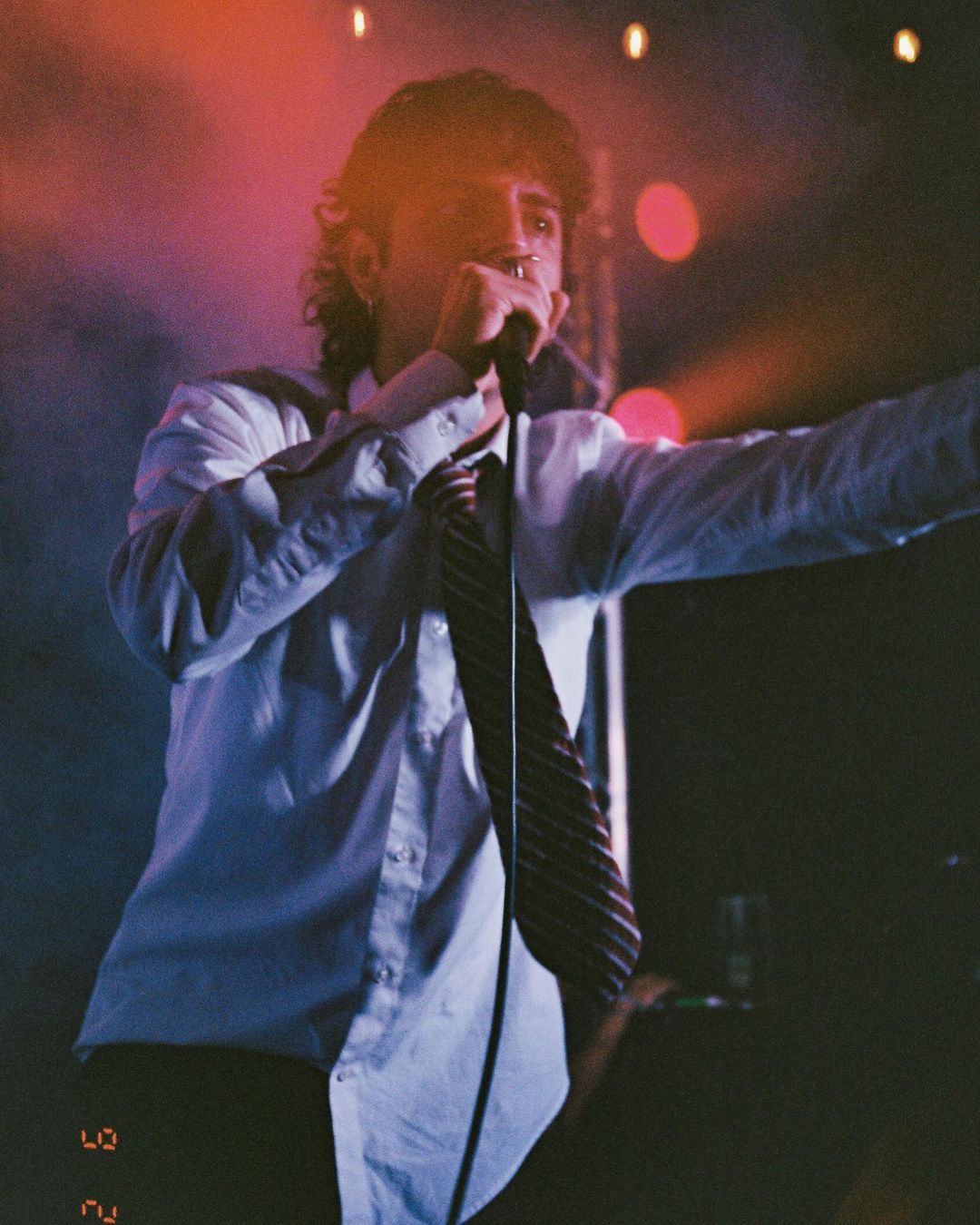 Instead of using the name given by his parents, Curtis Waters opted for a new name. The primary reason behind this decision was to connect and resonate with a broader foreign audience.
When Waters moved to Canada, nobody would understand his name. That made it hard for him which is why in his teens he gave himself a new name which everyone could understand.
"I also picked a Western name to be safe from racism. But these days I don't like this name because it was the name I kept out of fear," says Waters.
With growing time he says he has begun understanding the importance of his real identity. That is why he wants to make songs for the Nepali audience too. But he does not feel comfortable doing so as his Nepali is not that great.
"I left Nepal when I was 10. I speak Nepali like a 10-year-old. I do not have the confidence right now but I hope with time I can express myself in Nepali," he said.
In his effort to connect with his roots, Curtis Waters intends to visit Nepal and spend time in the country. He has a strong desire to immerse himself in the culture, learn the language, and use this experience as inspiration to write songs that resonate with his Nepali heritage.
"I really want to do that. Hopefully, things will align for me to do that," he said.