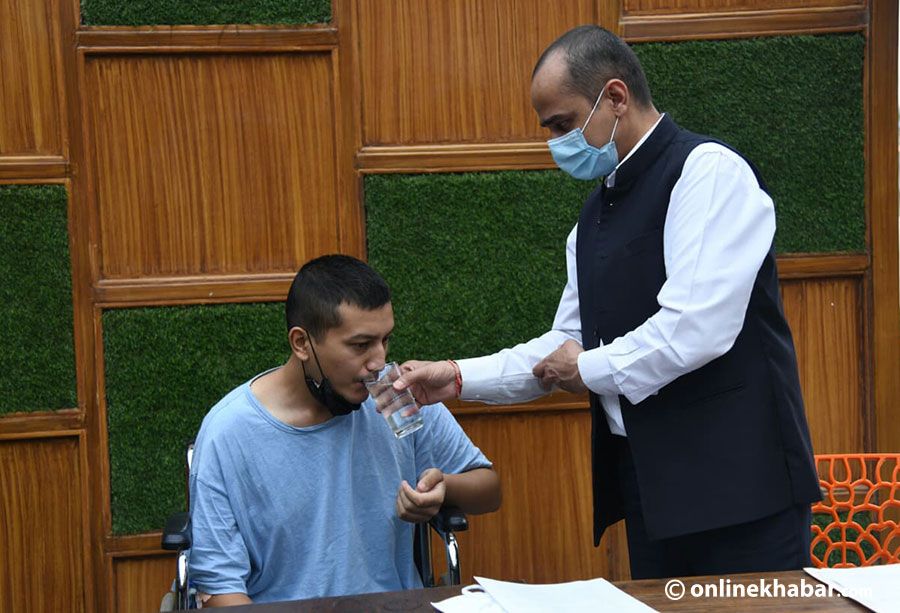 Kathmandu, August 9
Enough Is Enough leader Iih has broken his fast-unto-death on the 23rd day, on Sunday, after signing a 13-point agreement with the government.
Earlier, in June-July also, Iih and another activist had staged a fast-unto-death demanding the government expand the range of coronavirus tests, stop using rapid diagnostic tests to decide infection in people, and improve quarantine facilities. The hunger strike had ended in a 12-point agreement on July 7.
However, the group later accused the government of failing to keep the promises and began another round of strike. Initially, the government did not heed, but officials were engaged in talks with the team for the past few days.
After reaching the deal, Heal Ministry's Joint Spokesperson Dr Sameer Kumar Adhikari gave him a glass of water to break the strike this morning. After his health deteriorated, the activist was admitted to HAMS Hospital in Kathmandu on August 3.
In the deal, the government has agreed to provide additional safety measures including sufficient personal protective equipment to frontline health workers, and make public the government expenses on the country's Covid-19 response as soon as possible. As an impact of the Enough Is Enough campaign, the government has already directed authorities to stop using RDTs.