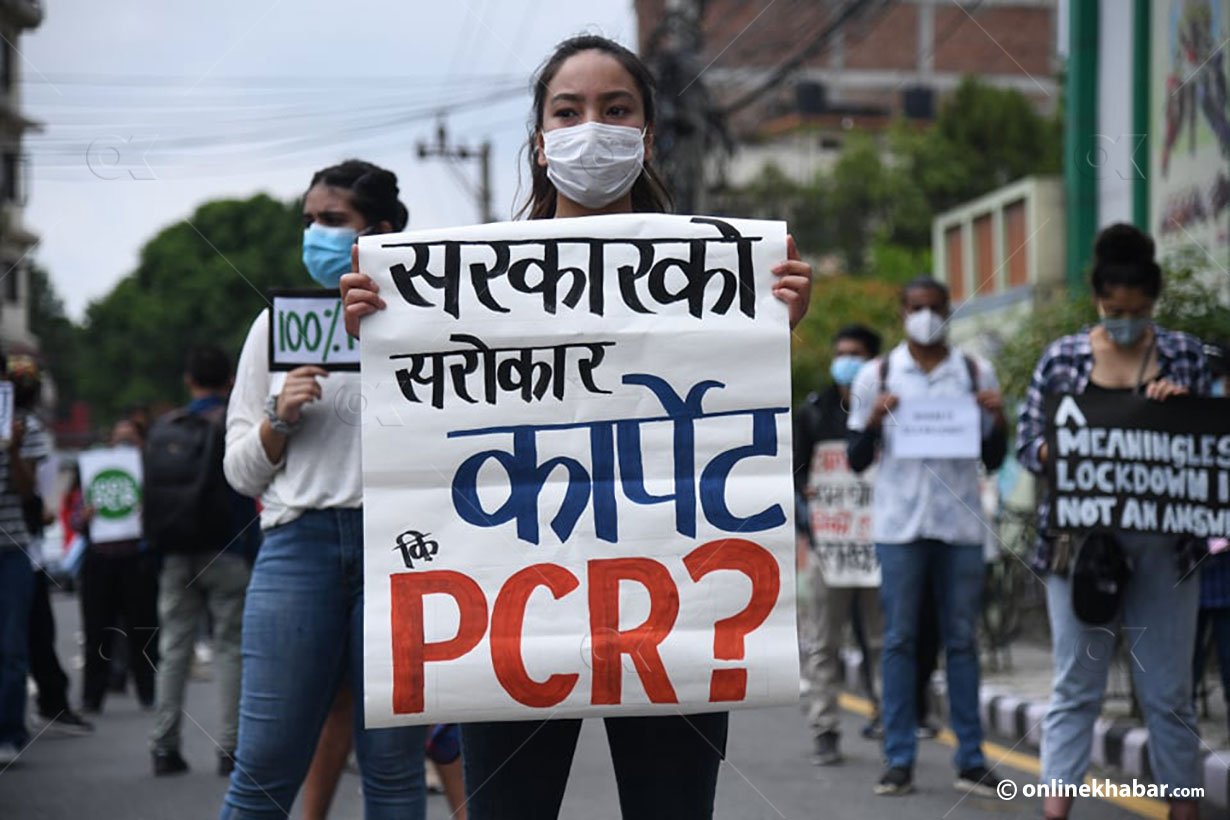 Kathmandu, July 31
Police arrested some youth activists associated with the Enough Is Enough campaign in Baluwatar of Kathmandu on Friday.
After the government did not address the group's demand that an agreement signed with the campaigners earlier is implemented, the protesters have again begun street protests. They protested outside the prime minister's residence in Baluwatar this afternoon, but police shortly detained them.
The campaign says 28 campaigners have been detained today. The detainees also include Bibeksheel Nepali leader Ranju Dashana. Darshana said police detained her just because she stood on the street outside the PM's residence.
The detainees have been kept at a police station in Maharajgunj.
Since early June, the youth associated as a Facebook group have been putting pressure on the government to improve its Covid-19 response. Two of the leaders of the campaign are staging a fast-unto-death at Basantapur.