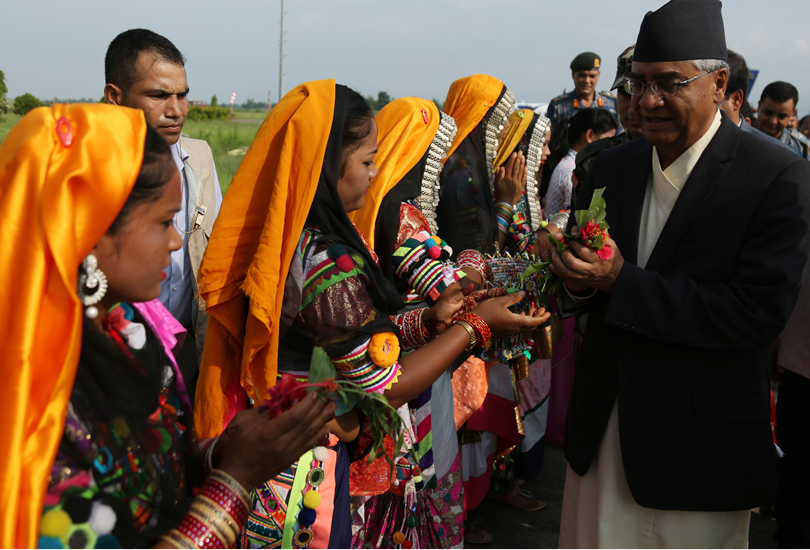 Dhangadhi, August 31
Prime Minister and Nepali Congress President Sher Bahadur Deuba has said dialogues are on regarding forging an alliance between his party and other political parties in the third phase of local level elections taking place in the Province 2 on September 18.
Talking to media briefly today at Dhangadhi Airport before heading to Kanchanpur, he hinted the possibility of an electoral alliance with other political parties on the basis of necessity.
The PM further said a four-lane bridge going to be constructed over the Mahakali River in Kanchanpur would contribute to the holistic development of the entire Province 7.
PM Deuba expressed his confidence that the agreements made with India for the construction of Pancheshwor Project and upgrading of Gauriphanta check point would be implemented.
According to him, a bilateral agreement to build a technical institute with India's financial support for vocational and technical studies in the Province 7 was one of the achievements of his recent five-day state visit to the southern neighbour.
In Kanchanpur, he is scheduled to lay a foundation stone for the construction of a four-lane bridge over the Mahakali River. Nepal is going to build the bridge on its own.
Around a billion rupees has been allocated in the current fiscal year for the project.
RSS