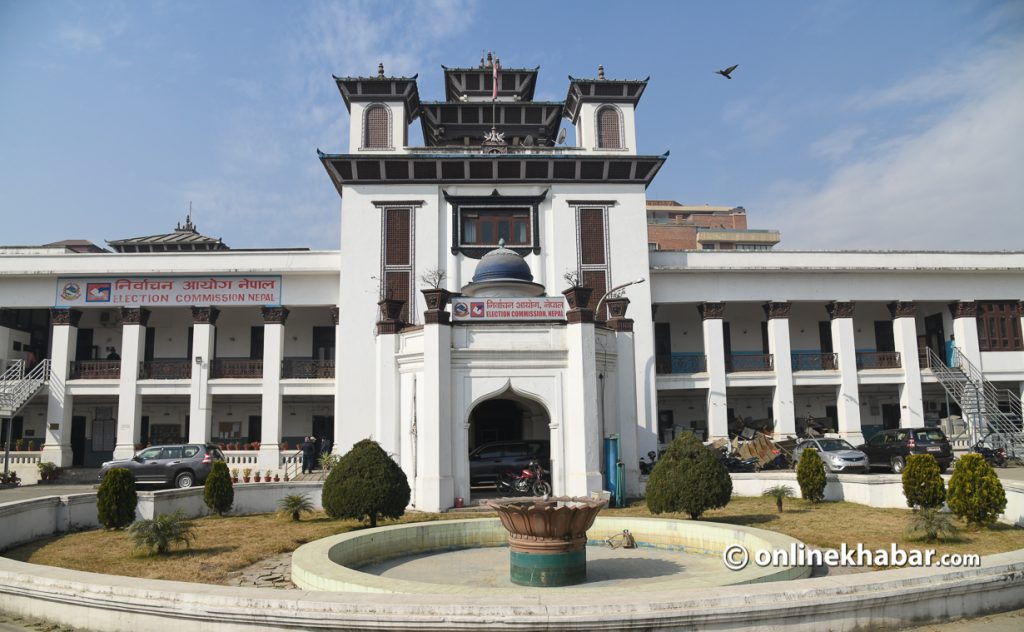 Kathmandu, November 14
The Election Commission on Monday briefed chiefs and representatives of diplomatic missions in Kathmandu about the preparations in regard to the Nepal elections to be held coming Sunday.
On the occasion, Chief Election Commissioner Dinesh Kumar Thapaliya apprised them of plans and preparations that are in place to hold the voting for the twin elections in a free, fair, impartial and transparent manner.
Thapaliya applauded the international community for their support and cooperation in the community's efforts to make the elections a success.
Chiefs and representatives from over 20 diplomatic missions in Kathmandu and representatives from the Office of the Prime Minister and Council of Ministers, Ministry of Home Affairs, and Ministry of Foreign Affairs were present at the meeting.