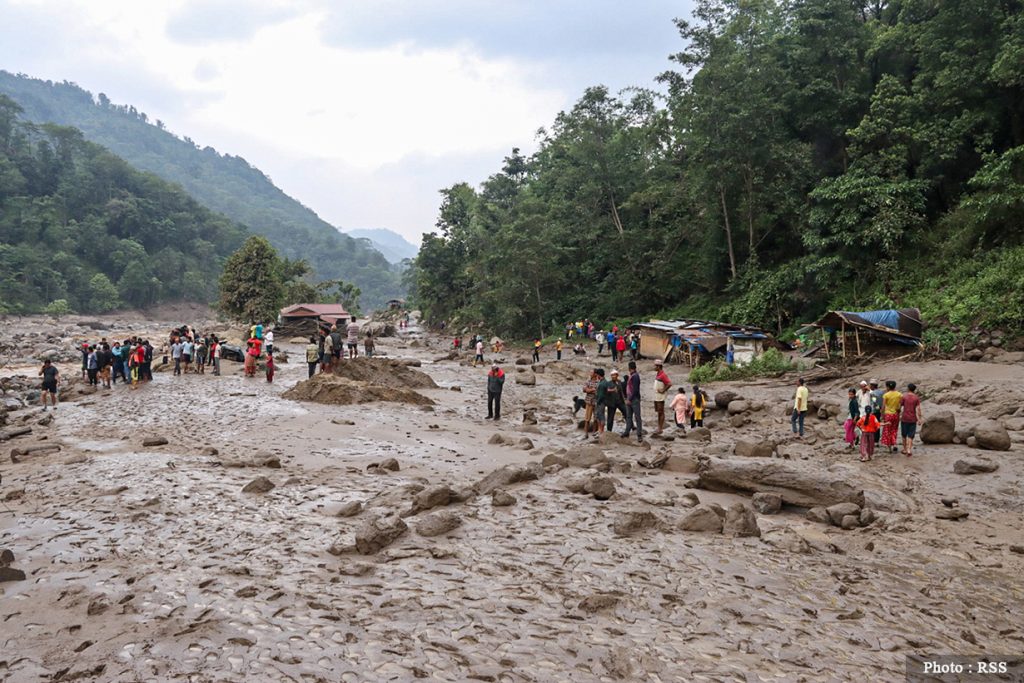 Kathmandu, June 19
Eight people have been reported dead so far in the flood and landslide in eastern Nepal.
According to the data provided by government agencies, 28 people have gone missing due to floods and landslides in the region.
The deceased have been identified are Mandip Rai, 32, Satosh Rai, 26, Jun Saudne, 9, Sanjog Limbu, 28, Ganesh Tamang, 30, Kishor Rai, 67, Alisha Majhi, 25, and Suresh Rai, 36.
Of the 28 missing, 25 are men and three are women.
Out of the missing individuals, eighteen are from Sankhuwasabha, five are from Panchthar, three are from Taplejung, and two are from Bhojpur. Police say search operations are underway.
Koshi province police say 12 bridges in Panchthar have been destroyed by the flood obstructing parts of the Mechi highway. Similarly, flood and landslide has destroyed 22 houses in the region.