On September 21, 2021, three drowning cases were reported in the Saptarai district of Province 2. The incidents took place in different places as Alija Kumari Chaudhary (3), Sabana Khatun (12), and Lakshan Kumari Sada (30) died drowning in three ponds of the district. The following day, September 22, five-year-old Shivani Mandal drowned near Mahadev rural municipality of the district.
A few months ago, on June 11, a major incident happened in the district when five young girls drowned a newly dug pond in Mukhiyapatti. Laxmi Niya Yadav (12), Chandra Kumari Bhagat (10), Manju Purve (13), Chandani Thakur (12), and Lalita Sahani (12) died falling in the pond. They had entered the water to take a bath as their goats grazed at a field nearby.
Incidents like these are quite common in Nepal but more so in Province 2 where these incidents are a daily affair. Most of those losing their lives after drowning are children below the age of 15. The trend of them drowning in ponds, rivers and canals has increased a lot in the past years. Oddly, children have even been drowning in pits dug in rural areas of the country due to the lack of safety measures, insufficient recognition of the problem, and children's inability to swim among other reasons.
These incidents are quite unavoidable in many areas of the province as there are many ponds. Some villages have up to three or more ponds as they have become a part of society. People wash dishes, clothes, themselves and their cattle in ponds. In the areas that there are not enough ponds, locals use canals to carry our daily activities. Ponds also hold a cultural significance as many daily rituals are done there.
Due to this, a lot of children frequent ponds from a relatively early age. As they play in the pond, the risk of drowning increases significantly.
Over 282 deaths in two years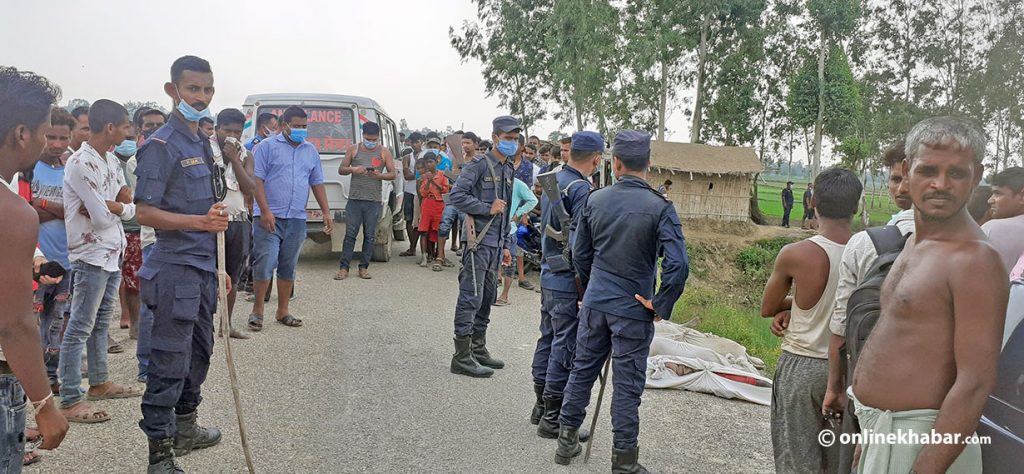 The last two years have seen a significant increase in drowning deaths in the province. According to police data, in the past 26 months, 282 deaths were reported in Province 2 in the period. Out of them, 185 were teenagers as 108 were teenage boys and 77 were teenage girls. Apart from that, 65 men and 32 women also died drowning.
This trend has continued in the first two months of the current fiscal year also as 79 people have died in just over two months of the new year. Out of the total, 52 were teenagers and 12 boys and nine girls were under the age of five.
Data suggest most deaths take place in the Saptari district with 19 deaths in the first two months of the fiscal year where six teenage boys and five teenage girls died. In Dhanusha, 14 deaths were reported including the death of five teenage boys and three teenage girls. In Rautahat, 11 people died including one teenage boy and girl while in Parsa, three teenage boys and four teenage girls.
During 2019/20, around 117 drowning cases were reported, in which 37 teenage boys and 36 teenage girls died along with 26 men and 17 women. In the previous year, 2019/20, 86 cases were reported in which 38 teenage boys and 21 teenage girls lost their lives along with 17 men and 10 women.
Out of all the districts in Province 2, Rautahat has the most number of cases followed by Sarlahi, Dhanusha, Saptarai, Siraha and Mahottari. In 2020/21, Rautahat remained the district with the most number of deaths followed by Saptari, Dhanusha, Parsa, Mahottari, Siraha and Sarlahi.
"The number is increasing every year and that is a serious issue," says SP Krishna Prasai, the spokesperson at the Provincial Police Office. "Everyone needs to come together so that we can stop these incidents from happening. The parents need to pay attention to their child and other stakeholders need to raise awareness so that we can take this number down."
Death pits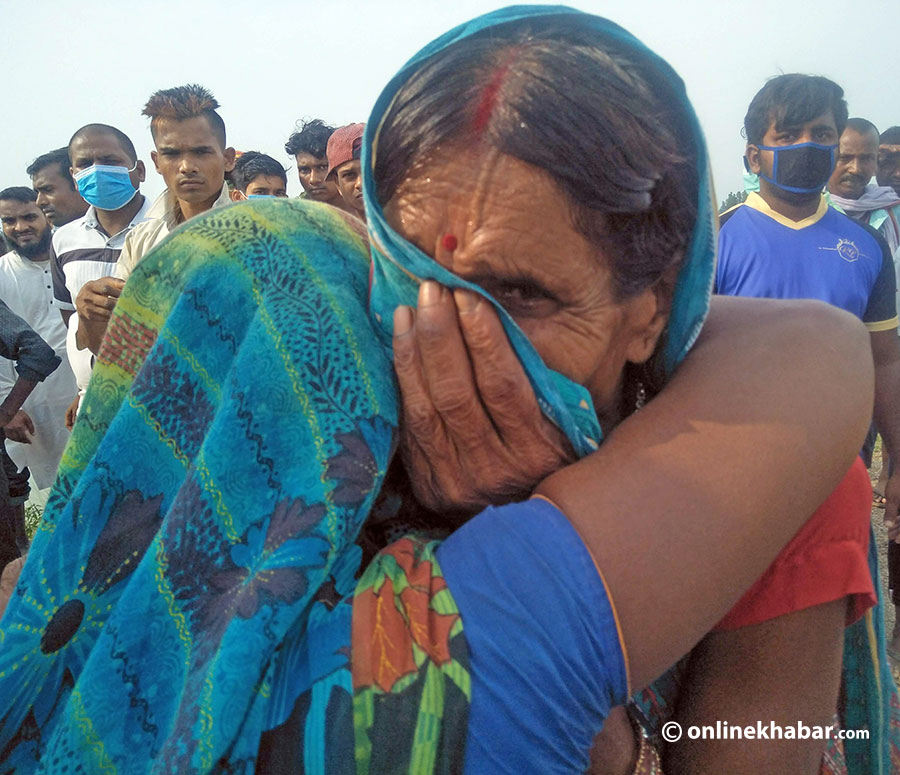 In Bagmati municipality-6 in Sarlahi, locals dug a pit to build a road during the monsoon. Little did they know that the pit they dug would cost the lives of young children. Six-year-old Alex Tamang fell in the pit that was full of water and died on June 23.
Ward chair Khagda Bahadur Rai says locals chased over a dozen children away from the pit. But, some of them came back and continued playing till one of them fell into the pit.
"The pit was dug by the community, so we can't blame anyone specifically," says Rai.
A similar incident took place in Bhanga municipality-2 in Mahottarai where two girls drowned in a pit dug to build a madrasa in the village on July 15, 2020. The dead were identified as Zainab Khatun (7) and Shehnaz Khatun (5), who had gone to the pit to take a bath.
Incidents of children drowning in pits have been common in the province, but no action has been taken against those who dug the pit, used the sand and left it to endanger young boys and girls. Both local and provincial governments have taken no action against anyone so far, nor have they asked locals not to dig these pits. There are hundreds of pits in the province that were dug to construct roads but have been left unattended after the completion of the projects. There are few wards that have asked people to fill these pits but nothing has happened so far.
"Kids love to play in the water and that has made people reluctant to fill it up," says SP Prasai. "I've heard incidents where they drowned in a pit next to their homes."
Prasai says these kids also need to be taught how to swim before they are allowed to play in the water.
Carelessness of guardians

A 16-month-old girl died in Bodebarsain, Saptari, after falling into a bucket at her home. Her parents had no idea how their child ended up dead in a bucket. Similarly, on January 6 2021, two-year-old Bajrangi Mandal died in a canal near his house. He was playing with his friends when he suddenly fell into the canal and drowned. As that happened, his parents had no clue. The young boy was taken to hospital but did not survive.
Even though children are dying regularly, parents and guardians have not been vigilant enough. Experts say they are careless and do not know how to look after their children. Province 2's Policy and Planning Commission vice-chair Bhogendra Jha says that parents have been very careless.
"They leave their children out to do anything as some don't seem to care. That is why so many cases are reported about children dying after drowning," says Jha, who agrees the province needs to work on making sure ponds and pits are safe for children.
Carefree authorities
Province 2 is prone to natural disasters. During the spring and monsoon, the province is susceptible to heatwaves and floods and cold waves during the winter. Hundreds of people lose their lives to these natural disasters. All three levels of the government have set aside a budget to address this issue, but when it comes to drowning, everyone is turning a blind eye. As these incidents are increasing every year, people do not seem to care. Even the disaster act prepared by the province fails to mention drowning.
"People need to take this seriously. The local government should put effort to raise awareness, but they don't do anything," says Jha.
Jha says the local governments should force people to fence ponds, and fill pits so that young children stop dying.
"Once they show effort, only then will the provincial government take necessary action," says Jha, who calls for a mass awareness campaign to control these deaths.