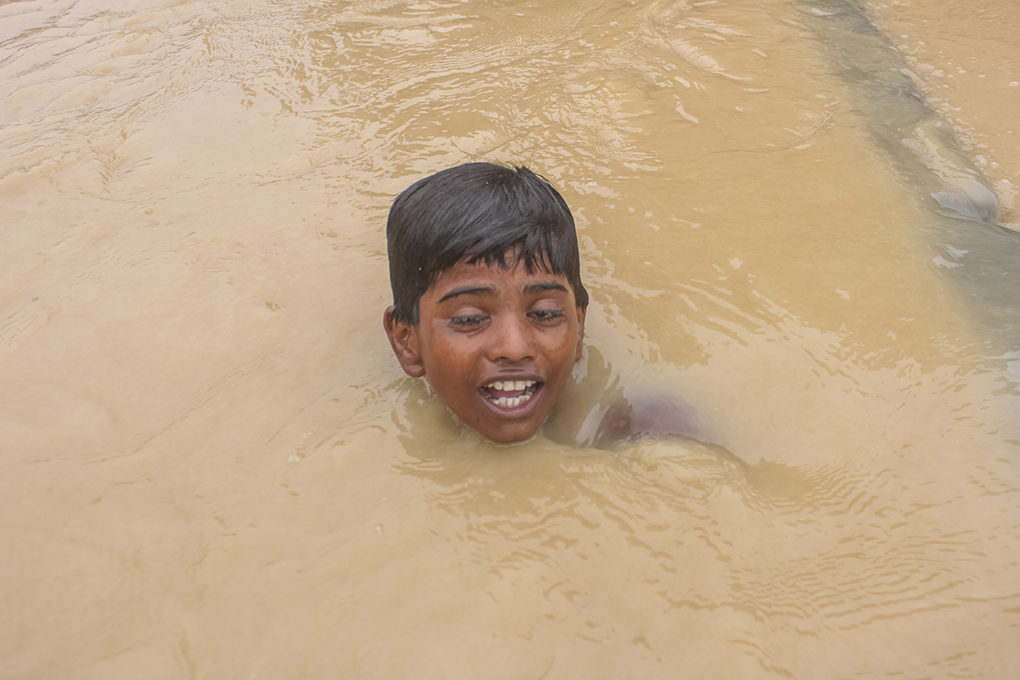 Durban (South Africa), October 10
On September 12 this year, the Rautahat District Police Office in southern Nepal reported that three children were found dead inside a pit in Ishanath municipality.
Ten-year-old Kinjal Yadav, her six-year-old sister Gunjal and their neighbourhood friend seven-year-old Sarita Sah were fishing in the pit next to their family farm when they drowned. Apparently, no adult was present at the scene; they did not have any idea about the risk; and they could not swim.
The press reports such incidents almost every month, but actions to prevent them are nowhere in the sight. While stakeholders continue lamenting the absence of any programmes to prevent such deaths in a country, international researchers suggest that Nepal can benefit significantly if it implements simple solutions like daycare and swimming teaching programmes for children.
Whereas the connection between drowning and swimming is apparent, daycare programmes have also been successful in preventing children from drowning across the world, they argue, cautioning sufficient research is needed to kick-start any action.
The crucial connection
Though many drowning deaths are reported every year, Nepali stakeholders have rarely connected drowning to the concept of daycare. But, for Aminur Rahman, a co-editor of World Health Organization's 2014 Global Report on Drowning, 'institutionalised' childcare can help communities save children from drowning, significantly.
"Three major causes of child drowning are wide exposure to water bodies, lack of supervision and lack of swimming and rescue skills," he says, adding the institutionalised childcare can provide the children with a proper adult supervision, thereby reducing their expose to water bodies. On the other hand, it can be a starting point to teach them swimming skills and make them aware about water vulnerabilities, he adds.
After several rounds of experiments and evaluations, a Bangladeshi research NGO, Centre for Injury Prevention and Research Bangladesh (CIPRB), launched a project called Prevention of Child Injuries through Social Intervention and Education (PRECISE) incorporating the concepts of institutionalised childcare and swimming lessons, and it proved its impacts in a short span, he informs. "Children below five need supervision whereas those above five need swimming skills," Rahman who is leading the project as the organisation's director, says, "That's why we included both components in our programmes."

During the preliminary research phase of 2006-2010, the institution observed that daycares reduced the risk of drowning by 80 percent, whereas swimming classes had a success rate of 90 percent.
"In countries like Bangladesh and Nepal, taking care of a child is considered a mother's job, but the women are always busy with domestic chores," he says, "This is why children are exposed to unsafe water."
The primary cause of the problem, hence, is patriarchy, which the society cannot get rid of anytime soon; hence, providing the childcare facility effectively addresses the gap, he argues.
Jagnoor Jagnoor, a public health and injury researcher at The George Institute of Global Health in Australia, says that childcare can save children not only from drowning, but all kinds of injuries and risks. "It is vital for overall development of children," she says, adding childcare can be instrumental in achieving other health milestones of any country and letting the children head towards their life goals.
Does it work in Nepal?
Rahman says if Nepal replicates his organisation's model, it will be helpful for the country to prevent drowning. "The culture, environment, belief systems and traditions in Nepal, India and Bangladesh are similar," he says, "Hence, the programme is feasible in Nepal also."
Rahman says over 19,000 people die due to their unintentional fall into water in Bangladesh every year. Of them, 10,000 are below five years and 14,500 are below 18. "Among such incidents involving children, 80 percent deaths occur within 20 metres from their yard as Bangladeshi households rely on ponds and rivers for their daily life," he says, adding Nepal is also an agricultural country so it also has a lot of similar rivers, ponds and pits.
Rahman is aware of economic challenges involved in his project's adaptation in Nepal. Given that the family members do not have time to take care of children, they also cannot afford such programmes. Hence, he suggests that the government, not NGOs or profit-making entities, launch such programmes. "You have made the vaccination free because public health is your obligation," he says, "Similarly, you should make daycare free for the needy families."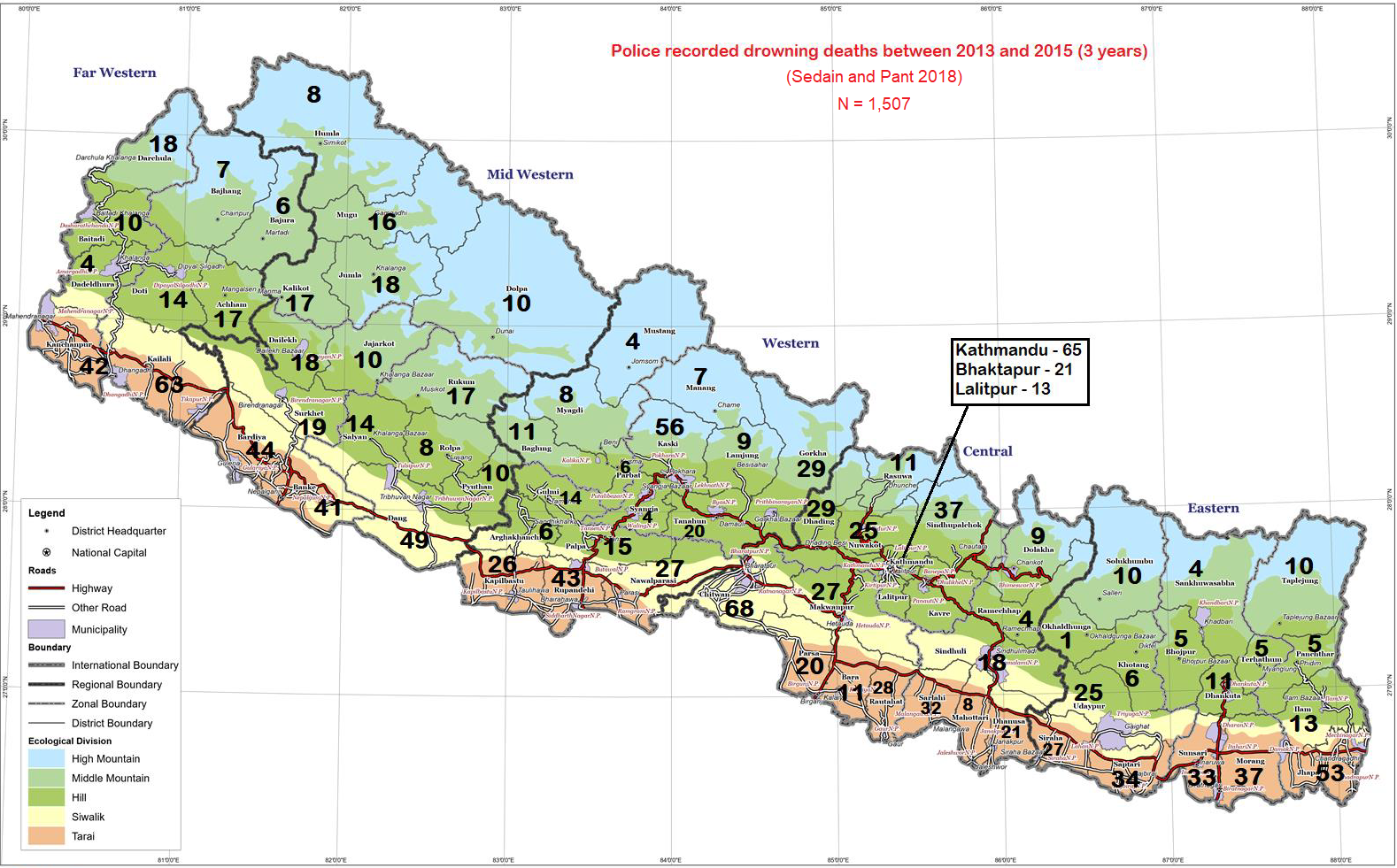 If handled tactfully, such programmes do not cost the communities anything, rather they provide additional economic opportunities, views Justin Scarr, CEO of Royal Lifesaving Australia, who also worked in various Asian countries in past few years. "Daycare centres can provide local women new job opportunities and additional wages. Similarly, swimming classes can provide new opportunities to youth," he says.
Scarr further adds, "There is a significant amount of money allocated by the government and international NGOs for flood safety in Nepal. Our challenge is to utilise some of those funds in drowning prevention."
Are we ready yet?
Though such programmes look feasible, Nepal should not make haste in investing in it, alerts Jagnoor. First, there needs to be proper research to scientifically assess the problem's severity, she says. "You don't know if your problem is flashfloods or child drowning. You shouldn't invest without any good data; it's not wisdom because you waste your resources."
Nepali experts agree. Bhagabati Sedain, who coauthored a research report about drowning deaths in Nepal in 2018, says such a study is more critical for Nepal as the nature of drowning in this country is different from the problem in other parts of the world; generally, the global anti-drowning community focuses on preventing people from coastal and maritime drowning. She says, "Drowning is a serious but neglected issue. At first, we have to generate reliable evidence. For this, we need a nationally representative study on drowning. Such reliable evidence will guide effective drowning prevention in Nepal."
Puspa Raj Pant, a Nepali researcher who received his PhD on injury prevention in Nepal from a British university in 2013, also believes that Nepal has to do a lot of homework before launching such programmes. At the personal level, Pant and Sedain carried out a study to gather data. They recorded 1,507 drowning deaths from 2013 to 2015. Pant led another study in 2017 focusing on the global burden of diseases, which estimated 941 drowning deaths in one year alone. A total of 422 people who died due to drowning are said to be below 20.
| | | | |
| --- | --- | --- | --- |
| Age group | Death rate per 100,000 | Number of deaths | Rank |
| All ages | 3.2 (2.4 to 3.8) | 941 (715 to 1143) | 33 out or 126 causes listed by GBD (3rd cause of unintentional injury) |
| <20 yrs | 3.3 (2.3 to 3.3) | 422 (297 to 559) | 10 out of 121 causes listed by GBD (2nd cause by injury) |
| 5-14 yrs | 2.50 (1.7 to 3.5) | 159 (105 to 220) | 5 out of 90 causes listed by GBD (2nd cause by injury) |
| 1-4 yrs | 5.52 (2.7 to 8.75) | 135 (66 to 211) | 6 out of 84 causes listed by GBD |
| <1 yr | 5.31 (3.0 to 8.8) | 33 (18 to 54) | 22 out of 68 causes listed by GBD |
*Numbers in brackets denotes 95% Uncertainty Intervals. Data from Pant's unpublished report about all kinds of injuries in Nepal, the study conducted in 2017.
"The prevalence of drowning in Nepal is three times that in the UK, hence efforts should also match the severity," he says, "But at first, we need proper research."
The story is written under the Drowning Prevention 2019 Reporting Fellowship offered by the International Center for Journalists with the support of WHO.